It's
Okay
To
Punch
Everything
In
The
Face
In
Punch
Quest
October 25, 2012

Punch Quest (Free) by Rocketcat Games is an endless runner that packs quite a … punch.
Rocketcat Games is responsible for the hit Mage Gauntlet, which came out quite a bit ago. So when I heard that they were releasing a new game, I was quite ecstatic. Punch Quest features the same pixelated look as Mage Gauntlet, but it's done in a way that looks beautiful. It also features some quirky music to keep you going through the game. And you can play it in portrait or landscape orientation, which is nice.
Basically, each game will start you with your character smashing through a brick wall. He runs automatically, but you'll have to be in charge of throwing the punches around on, well, everything. Monsters will be in your way, and the only way to get rid of them is to punch them — preferably in the face.
There are two buttons for controls: the one on the left will allow you to do a jumping punch, while the one on the right will perform a simple dash punch. The uppercut will slow you down, so you should only use it when it's absolutely necessary, but the regular dash punch won't change your speed.
The goal, like all other endless runners, is to get as many points as you can. Punching enemies will get you these points, but if you can keep a combo going, you will nab a bunch of points at once. Make sure to observe the background carefully too, because it will give you hints on upcoming forks in the path, which will lead to different options, such as treasure or boss battles.
If you get hit by an enemy or touch a painful obstacle like fire or spikes, you will lose some health, which you can see in the top left corner. Be careful — losing all of your hearts will mean game over. You also "level up" as you go, which will replenish some health.
As you go on your punchy way, you will encounter imps carrying bags or chests full of coins. The money you collect can be used in the shop to get various skills, accessories, boosts, and upgrades. You can have three different powers equipped (Power I Skill, Power II Skill, and Super Move), which you will get access to as you defeat enemies in the game — the progress meter is on the bottom during play. You can also change your character's appearance with hats, and even alter hair and skin color.
The best part about Punch Quest, though, are the giant eggs that you can come across. Hit these eggs, and you will hatch into a gnome who must fight against giant bees, or mount a raptor and shoot dinosaur skulls with laser beams. Sounds awesome, I know.
And if that isn't enough, Punch Quest has various challenges for you to complete to earn more coins. If certain objectives require specific skills or power moves, you will see a gnome head that will show you the way. The game also features complete stats, such as total level-ups, kills, distance, and more. There is also Game Center integration for leaderboards and achievements.
I've been quite addicted to Punch Quest, because it's insanely fun and challenging. I mean, what is better than punching everything in the face, Chuck Norris style? Nothing, that's what.
Punch Quest is free in the App Store, so make sure to pick it up today for your iPhone and iPad. There are in-app purchases for more coins if you want them.
Mentioned apps
Free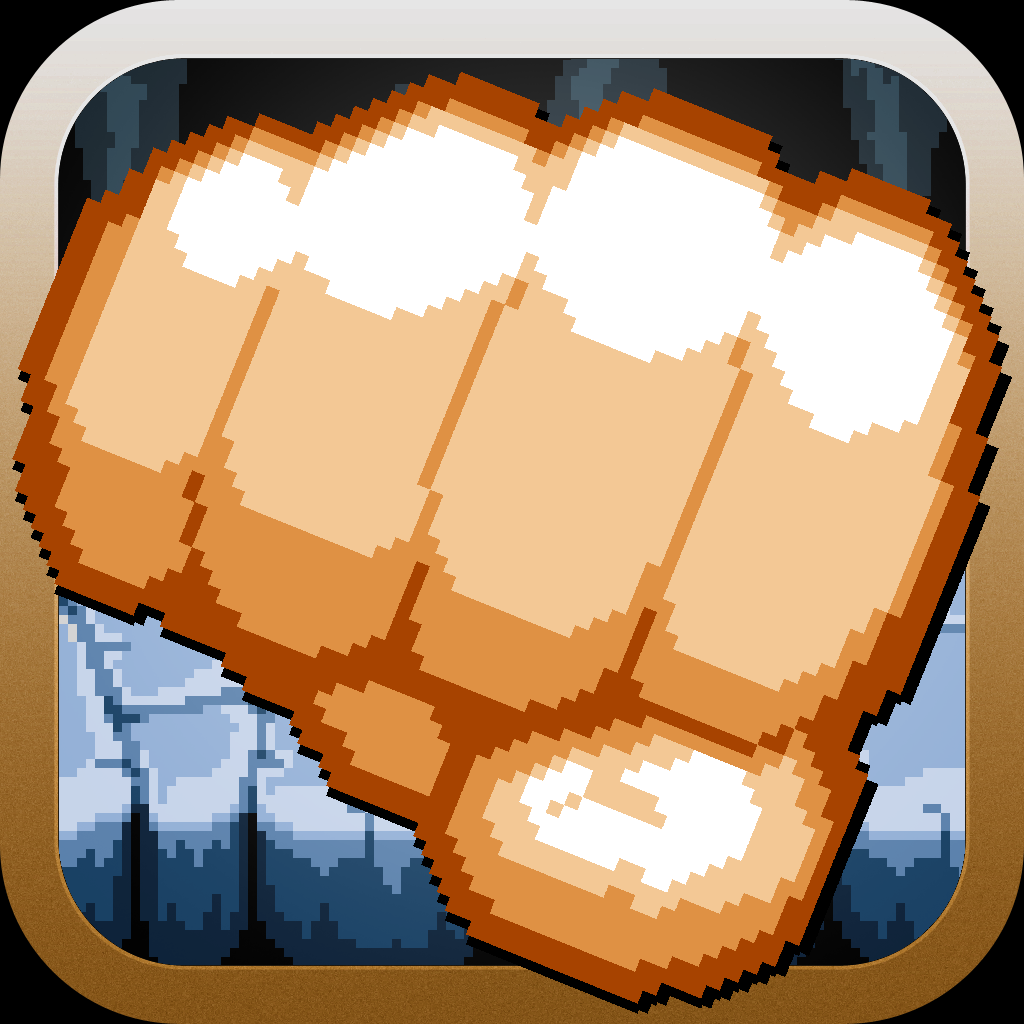 Punch Quest
Rocketcat Games
$2.99
Mage Gauntlet
Rocketcat Games
Related articles