The
Jangada
May
Have
Been
Cursed
Onboard,
Go
On
An
Epic
Adventure
To
Find
Out
November 8, 2012

Epic Adventures: Cursed Onboard (Free) by G5 Entertainment is a hidden objects game for the iPhone and iPad that adds just the right amount of horror to give you the willies while you are trying to track down the next clue.
Players start off by learning about a mysterious ship that disappeared in the Amazon in the '70s. Your role is that of a private detective who has learned some important information regarding the fate of the crew of the Jangada.
Players must follow the clues to unlocking the mystery. For example, there may be an important letter in the mail, but it is locked. Players must find the key to the mailbox by playing a hidden objects round. When the key is discovered, the player can use it to unlock the mailbox and find the next clue.
This eerie adventure takes you into the broken down house of a young girl who appears to you as a ghost. She tells you about the "shadow man" who forced her to hurt people or he would kill her family. As you move from room to room, you'll discover new bits of information to help you solve the final mystery.
The sound effects and creepy background noises will put you off your game the first time you hear the whispering voice say, "I am dead." While playing this game, I found myself spinning in my chair every time I heard a rattle or creak in the house.
This is a fun and exciting hidden object game. It is not so difficult to find clues that you get frustrated. Sometimes, you'll have to go back to the same object window in order to find a missing item to help you progress.
For example, there may be a room with a hidden object round in it that you've already completed, but when you return to the room, the same area is sparkling again. That means you'll need to play it again. Don't worry, the objects are different and there are usually a few new items to confuse you.
Players can use hints to help them if they get stuck. Hints are unlimited, but they must regenerate. It takes about 30 seconds for the hint feature to be ready again.
The hidden object rounds are frustratingly blurry. I found myself straining my eyes a lot, just to figure out what I was looking at. It is too dark and the graphics of the objects are fuzzy on the third-generation iPad.
As hidden objects games go, this one is a lot of fun and kind of scary. If you enjoy unlocking mysteries and discovering clues, you will love this game. Play the first few rounds for free. Once you've made it inside the house, you'll want to unlock the rest of the game for only $2.99.
Mentioned apps
Free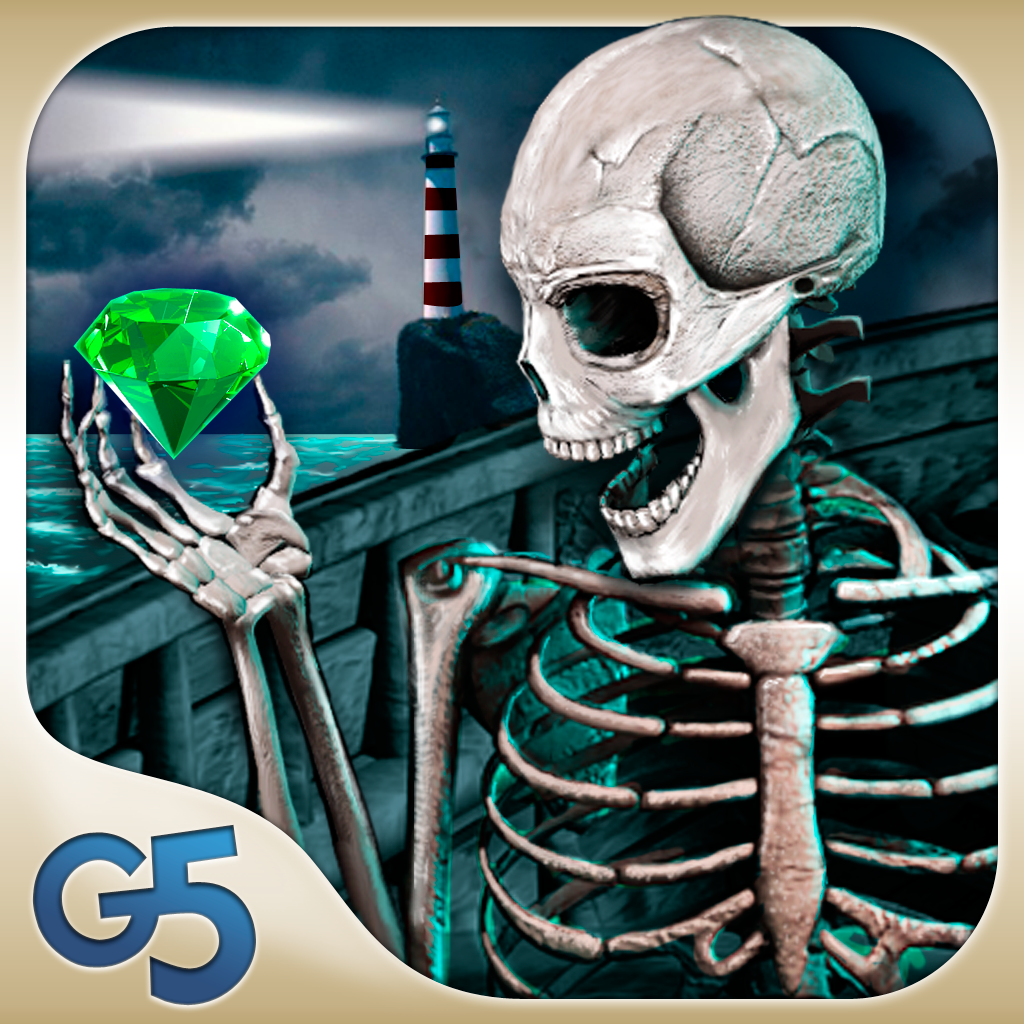 Epic Adventures: Cursed Onboard
G5 Entertainment
Related articles