Atari
Gives
Outlaw
A
New
Look
But
Keeps
The
Game
The
Same
…
Sort
Of
November 2, 2012

Outlaw™ (Free) by Atari is a universal, modernized version of the 1979 game of the same name. No, it isn't a port of the original. However, it is a fun gallery shooter that will make you happy that it was updated for today's technology.
Fans of the original will not be disappointed with the changes that Atari has made. This updated game is similar to shooting galleries you would spend your quarters on at the fair.
Players must shoot down prospectors as they pop up on the screen. The targets will appear close up and far away. Sometimes, multiple targets will show up at the same time, and you only have a few seconds to shoot them down.
Various bonus items will also appear on the screen for you to shoot. For example, a powder keg might appear that will allow you to clear the screen of all targets at once. You'll also be able to pick up additional bullets and cash for purchasing better weapons and upgrades for your current guns.
Speaking of purchasing better weapons, Atari chose to make this a freemium game. This means that the company is going to try to make money off of you somewhere. The key to successfully completing a level is to upgrade your weapon. Players earn coins and gold that can be used to buy better guns when they complete a level. However, as the levels get harder, the upgrades get more expensive. Before long, you won't be able to complete a level because your gun is not good enough.
The good news is that players can go back to earlier levels and earn more coins. This is probably the best thing that Atari could have done for this game. Most people would cry foul at a company for "tricking" them into making in-app purchases. Personally, I would rather pay $1.99 for a game once than pay to add coins once I've already started playing, so I see that point of view.
Atari gives you the option to trick out your guns, but doesn't force the purchase. It is easily possible to earn enough coins through playing to upgrade your weapons. Playing levels you've already beat only makes you a better shot anyway.
This revamp of the classic is worth the download and even diehard fans of retro gaming will be pleasantly surprised by how fun this game is. If you like gallery shooters, you'll love Outlaw.
Mentioned apps
Free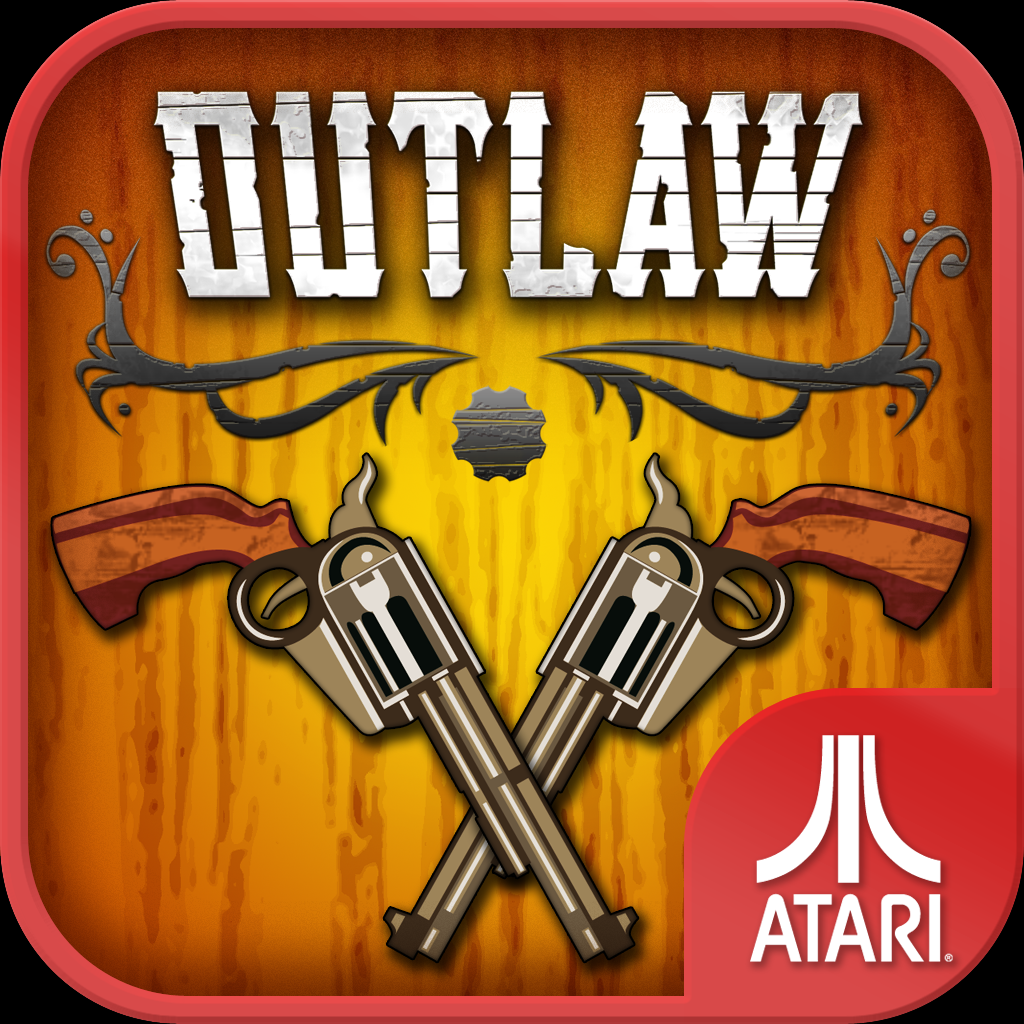 Outlaw™
Atari
Related articles