Quirky
App
Of
The
Day:
Hot
Guy
Alarm
Clock
Brings
Entertainment
To
Your
Morning
November 9, 2012
What would happen if a sultry voice with a British accent tried to sweep you off your feet every morning?
Hot Guy Alarm Clock
features three free voices with their own scenario that you're waking up to. Maybe you're on a secluded beach, a princess in a far away castle, or nestled in a cabin deep in the woods. What would I do? Apparently, I would laugh at him. I would giggle, roll over, and fall back asleep while I told him to get a life. I'm not a romantic. For people who are far more romantic than I am, this app might be a welcome relief from
hearing music or an alert first thing in the morning
. Each alarm scenario comes with its own custom clock to match the scene. Each voice also includes a cartoon image of a man. I can't really dance gingerly around this part of the app. All the men are facing backwards with their posteriors facing you. These cartoon renditions have rather defined bottoms that defy normal human proportions. Basically, they're all showing off their bums and their bums are huge. It's supposed to be seductive, but it only adds fuel to my giggling. There are seven additional voices that you can buy for $0.99 each. However, you can still listen to all of them when choosing an alarm voice. They only got more ridiculous to me with each passing voice. The app hit all the major fantasies. There's a vampire king who laughs at the peasants storming the castle and mocks them when one falls into the moat. There's a pirate who overtakes an enemy vessel and regrets the added casualties of the resistors. There is even a French spy who tells you the location of the secret microfiche. That's right. Microfiche. Do we even use microfiche anymore? Then, there are the app reviews in the App Store. The developers quote Ghandi's supposed acclaim for the app. Dan Hsu from Gamesbeat may or may not have been serious when he declared his disbelief that this app exists, and apparently, I'm not the only one who's amazed at the bum proportions of these men. There's a quote about that too. This iPhone and iPad app is free, regardless of having to buy the additional voices to use them for the alarm. If you're curious about the app and how funny it is, then feel free to download it and have a listen. While it's absolutely ridiculous, I can't really declare that it's a horrible app. I mean, if
I wake up laughing every morning
because some silly man with a feathered hat wants me to sail away with him, then isn't it still a good app?
Hot Guy Alarm Clock is available in the App Store for the awesome price of FREE!
Mentioned apps
Free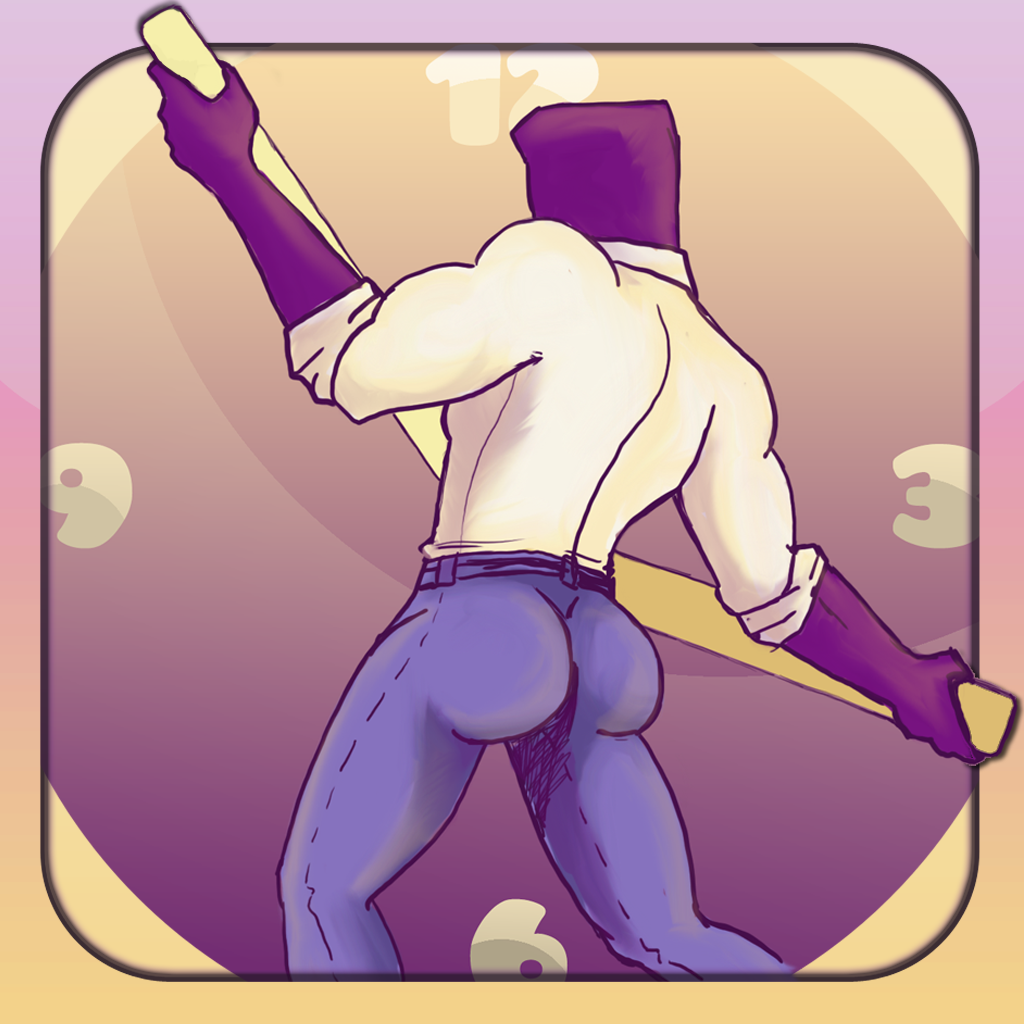 Hot Guy Alarm Clock
Nix Hydra Games
Related articles