AppAdvice
Game
Of
The
Week
For
March
22,
2013
March 22, 2013
Every week, our staff will handpick a game from the past two weeks that we believe is a must-download for your iPhone or iPad. These games will always be from a wide variety of genres, but they are chosen because our own staff members love it and can't quite put it down. So here are this week's picks! Enjoy, and happy gaming!
Ridiculous Fishing
Our top game of the week shouldn't come as a surprise to anyone, given how much press it has gotten and how great it is. Say hello to our Game of the Week: Ridiculous Fishing from Vlambeer.
You'll probably notice the unique visual style of the game before anything else. I personally love it. It's kind of pixelated, but not in the traditional 8-bit retro way — it's more like an art style. The graphics look fantastic on your Retina iDevices, so no worries there. It's lush and colorful, and you will get sucked into the world right away. And the music? It's seriously pretty amazing, so turn the volume up.
Players will be able to go through four different areas in the cold sea, and even unlock an infinite arcade mode later on. You will discover all sorts of fish and other sea life that you will catch and then kill to sell for money. And what do you do with the money? Buy more lures (including chainsaw lures), more fishing line, toasters and hairdryers, guns, and hats. Ridiculous enough for you yet?
The game is actually split into three parts. First, you will cast your line. Drop the lure in the water and tilt your device to move it left and right, avoiding all fish and other obstacles. Once you run out of line, or snag the first fish, then you will start pulling the line in. Now you will want to tilt it to catch as many fish as possible. Finally, once the line reaches the surface, Billy (the main character) will give the line a hefty pull, and the fish will go flying. You will want to tap and shoot up all of the fish until you get the money from them before they fall back into the sea.
You will unlock each area by discovering new species of fish in the current areas. Reaching the bottom of the sea is quite a task, so make sure to use chainsaw lures to their advantage (you can tear through fish instead of avoiding them while going down).
There are absolutely no extra in-app purchases, and full Game Center support for leaderboards and achievements. We're loving how ridiculous Ridiculous Fishing is, so make sure to give it a try yourself if you haven't already! It's available in the App Store as a universal download for $2.99.
Don't miss my original review of Ridiculous Fishing here.
Honorable Mention
Super Stickman Golf 2
Ready for some fun with golfing and physics? Then you need to get Super Stickman Golf 2. The sequel to the original 2010 hit is back and better than ever before!
The visuals are colorful, lush, and appealing to the eyes. The music is also going to keep you entertained as you play, and perhaps it can even help you concentrate to get that perfect hole-in-one.
Super Stickman Golf 2 features a single player campaign with five tours to complete, and there are two multiplayer modes as well: Turn-Based and Race. Turn-based is just two players taking turns to get the better score on a course, and Race pits you up against up to eight other people to see who can get the cup first.
In each course, you will be faced with various obstacles and challenges to overcome with your golfer, club, and golf ball. There are magnets, portals, and the traditional golf hazards, like water and sand. You can get different golfer skins to customize your appearance, and even get power-ups (there are a lot of new ones!) to help you out in sticky situations.
Controls are simple in Super Stickman Golf 2: all you have to do is tap on the left and right arrow buttons to aim the ball's trajectory, and then tap on the Go button to bring up the power meter. Tap the Go button again when the power is right, and you will hit the ball, hopefully getting in the hole in one shot, or close to it.
There is full Game Center integration, featuring leaderboards and achievements. And with iCloud support, your progress will go with you no matter which device you're using.
If you love golf and/or physics, then you will love Super Stickman Golf 2. Grab it in the App Store as a universal download for $0.99.
Don't miss my original review of Super Stickman Golf 2 here.
Mentioned apps
$2.99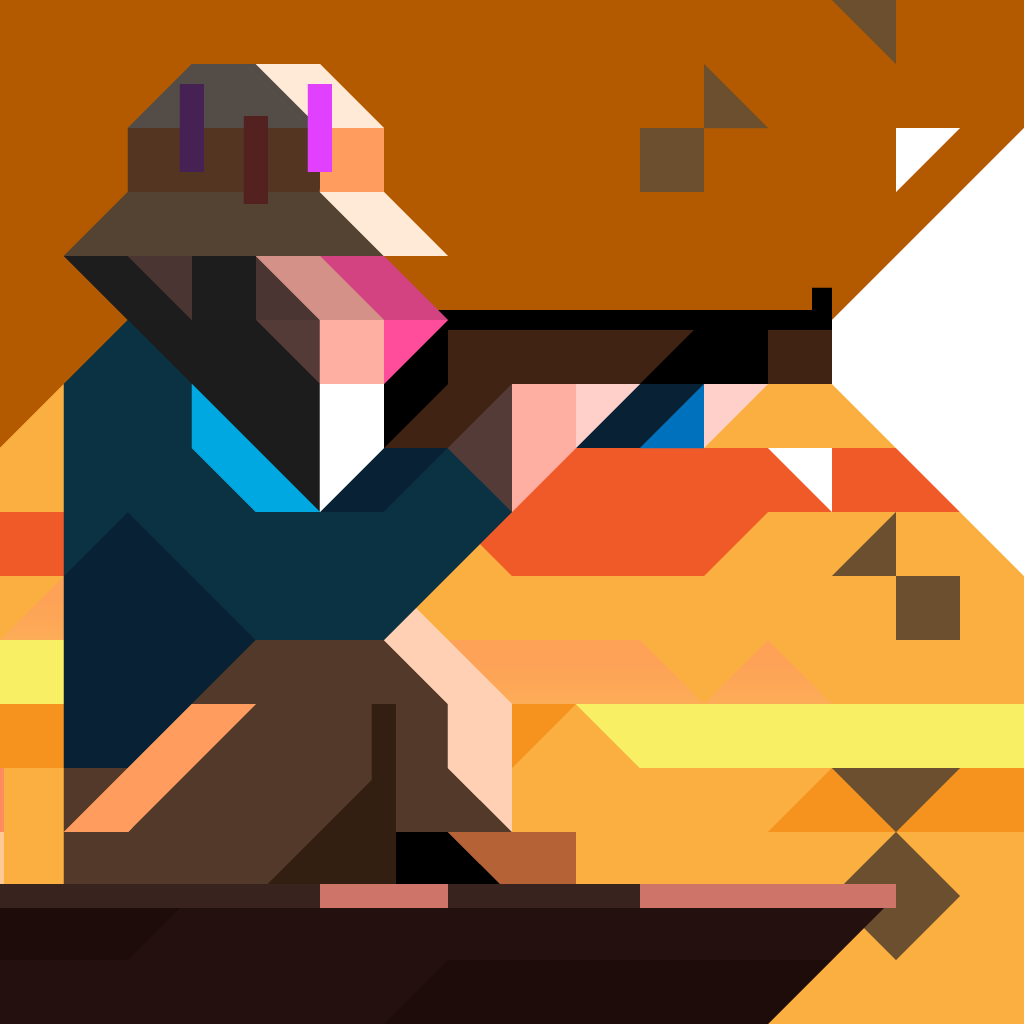 Ridiculous Fishing - A Tale of Redemption
Vlambeer
$0.99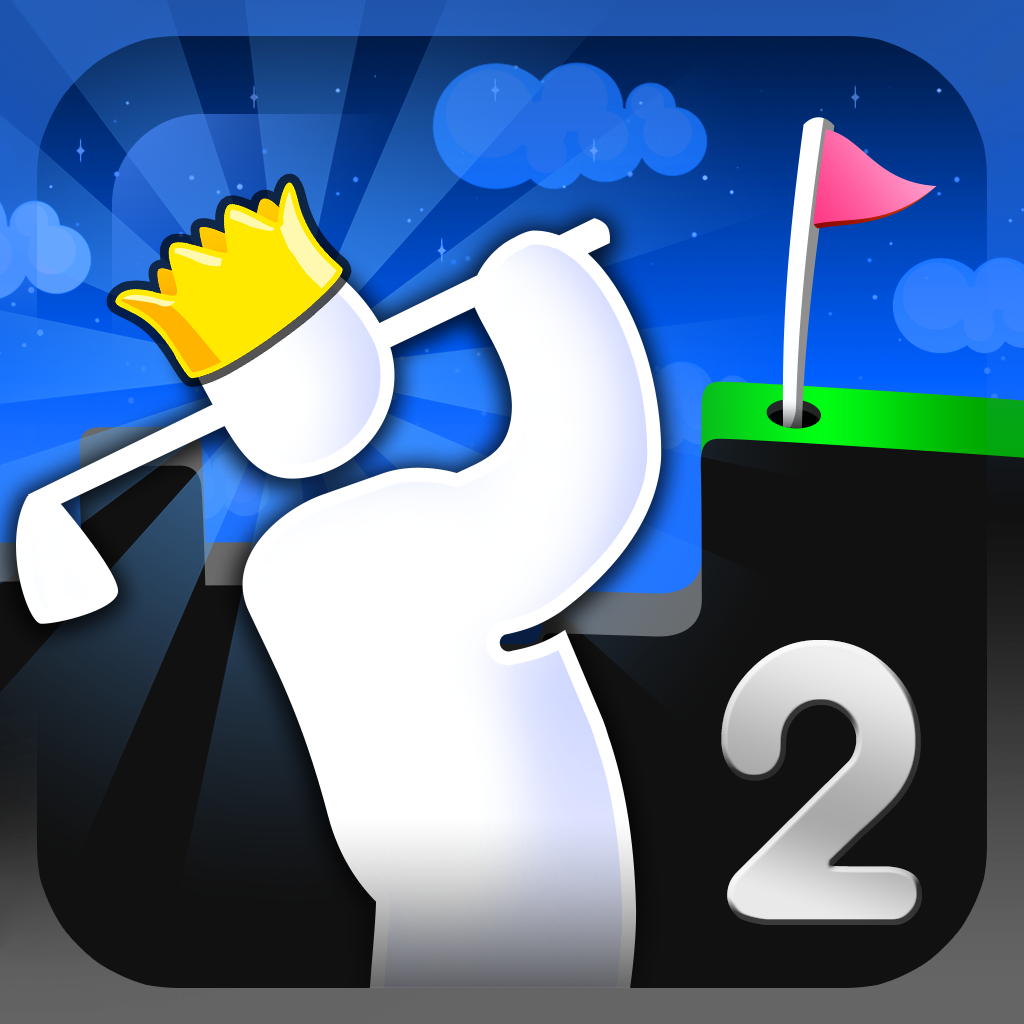 Super Stickman Golf 2
Noodlecake Studios Inc
Related articles