Musician's
Corner:
Sing
And
Play
Piano
To
Your
Favorite
Pop
Songs
With
NoteStar
March 11, 2013
Welcome back to Musician's Corner, where we discuss our favorite apps and accessories for musicians and music lovers.
Last week
, we gave away two copies of iLectric Piano to our lucky readers. Thanks to everyone who entered the contest. I loved reading about how you hook up your iPads to your keyboards. There are some clever MacGyver fixes out there. This week, we have an innovative sheet music app for the iPad that lets users play along with a song while reading the notes.
NoteStar
lets you play with the full band, or isolate certain tracks so that you are the only pianist. You can even hide the vocal tracks and sing along, karaoke style.
The first thing you will be asked to do is create an account. This will allow you to download sheet music and have access to it at any time if something happens to the app. You will be given a free song download once enrolled. Find a song that you want to learn how to play and preview it to be sure it is to your liking. If the version offered works for you, you can download it for between $1.99 and $3.99. Songs that cost $1.99 are piano-only versions. Songs that cost $2.99 include full band accompaniment. Songs that cost $3.99 include full band accompaniment, plus a vocal track.
To play the song you've downloaded, tap the "Play" button at the top of the screen. You will hear the music, plus see a note identifier bar that moves along the screen as the song is playing. Instead of having a whole page of music that must be turned when the user is finished, the app updates lines of music as each one is played so you never have to touch the screen while the song is playing.
All songs can be customized to fit the players' needs. You can increase or decrease the size of the notes, add a count off, change the speed at which the song is played, and even transpose the song to a variety of different keys. This feature is great for musicians who prefer playing in a different key, or who have vocal accompaniment singers who do not like to sing in the song's original key.
You can also add annotation anywhere on the page. If you need a reminder of when the vocals come in, or where to add some extra gusto, leave yourself a note. You can even loop a section of a song if you need extra help practicing a particularly difficult solo. The song selection that comes with this app is fairly comprehensive, although it could use some more regular updates. You can browse through songs by artist, genre, or song title. The design of the music store is similar to that of Apple's iTunes store, so the interface will feel very familiar to you.
If you are looking for sheet music for your iPad which includes full band accompaniments that you can customize, NoteStar probably has the most options with the biggest selection of music. The app is free to download and individual songs cost between $1.99 and $3.99. http://youtu.be/MiwM9Hh89ZE Thanks for stopping by Musician's Corner. If you have any suggestions for apps or accessories you think we should feature, just
drop me a line
or leave a comment below. This week's Question: Which famous vocalist would you like to accompany you?
Mentioned apps
Free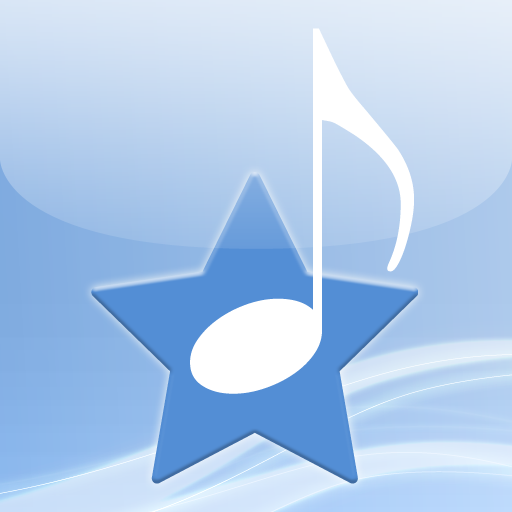 NoteStar
Yamaha Music Interactive, Inc.
Related articles