AppAdvice
App
Of
The
Week
For
April
19,
2013
April 19, 2013
Every week, our staff will handpick a game from the past two weeks that we believe is a must-download for your iPhone or iPad. These games will always be from a wide variety of genres, but they are chosen because our own staff members love it and can't quite put it down. So here are this week's picks! Enjoy, and happy gaming!
Mr. Crab
Do you love platformers, but want something new to the genre? Then Mr. Crab from Illusion Labs is the game you're looking for. It's a platformer that, instead of scrolling sideways, scrolls upwards in a corkscrew style course.
The visuals in this game are absolutely beautiful. The environments and levels are all beautifully designed, and the character models for Mr. Crab himself as well as the baby crabs and enemies are charming, smooth, and fluid. Seriously — you've never seen enemies so cute before. There are also boss fights that are equally adorable.
Mr. Crab walks sideways automatically, but it's your job to help him navigate his way through the stage by finding a path upward to the end of the level, all while rescuing baby crabs and avoiding or defeating opponents. To jump, just tap on the screen. Mr. Crab will be going in one direction all the time, but he will change direction when he bumps into a wall. Jumping on top of the opponent's heads will defeat them, or you can avoid them by hopping over them.
There are also pearls for you to collect, and if you want three stars on a level, you will need to find all five of the baby crabs, while also finishing the level quickly. Don't worry about falling — you just have to work your way back up. If you bump into an enemy, it's not game over; you just have to recollect your baby crabs (they will get scattered) and make your way back up once more.
Boss levels will be unlocked when you clear the regular levels in that area. The boss will be a large opponent and block most of the path, but you can defeat him by jumping on its head a few times to knock him off. New areas will unlock when you clear previous levels.
We are loving Mr. Crab for putting a unique twist on platformer games, since this type hasn't been done before. If you're a fan of basic jumping platformers, then you sure are going to enjoy Mr. Crab. You can get it in the App Store as a universal download for $0.99.
Don't forget to check out Lory's original review of Mr. Crab here.
Honorable Mention
Bottle Cap Blitz
What happens when you work at a bar on the beach, but have no customers? Smash ice cubs with bottle caps, of course. This is exactly what you have to do in our Honorable Mention game, Bottle Cap Blitz.
The graphics in this game are pretty realistic, and will definitely make you wish you were really at the beach (hey, summer's coming!). Everything is bright, colorful, and vivid, just like the real thing. The ice cubes, of course, don't look too real, but the point is to smash them. Bottle Cap Blitz also features some relaxing beach music to help you really get in the mood for the tropics.
The gameplay is incredibly simple: ice cubes will make their way into the air, and you must flick bottle caps at them to smash them. To aim and flick the caps, just tap on the ice cubes. Of course, you will be tempted to hit each cube as they appear, but if you can smash multiple cubes at once, you will earn bonus points. The game is all about being quick with your reflexes.
The more you play, the more special ice cubes you will unlock. There are ice cubes that can slow down time so you hit them more accurately, and many more to discover. Rocks will eventually show up, and you must avoid them, otherwise they will deduct from your score.
Money can be earned from the game, which is used to upgrade your bottle caps. However, these appear to just be cosmetic changes, and don't really affect gameplay.
If you like games that are all about fast reactions, then this game is for you. Check it out in the App Store as a universal app for $0.99.
Don't forget to check out Ramy's original review of Bottle Cap Blitz here.
Mentioned apps
$0.99
Mr. Crab
Illusion Labs
$0.99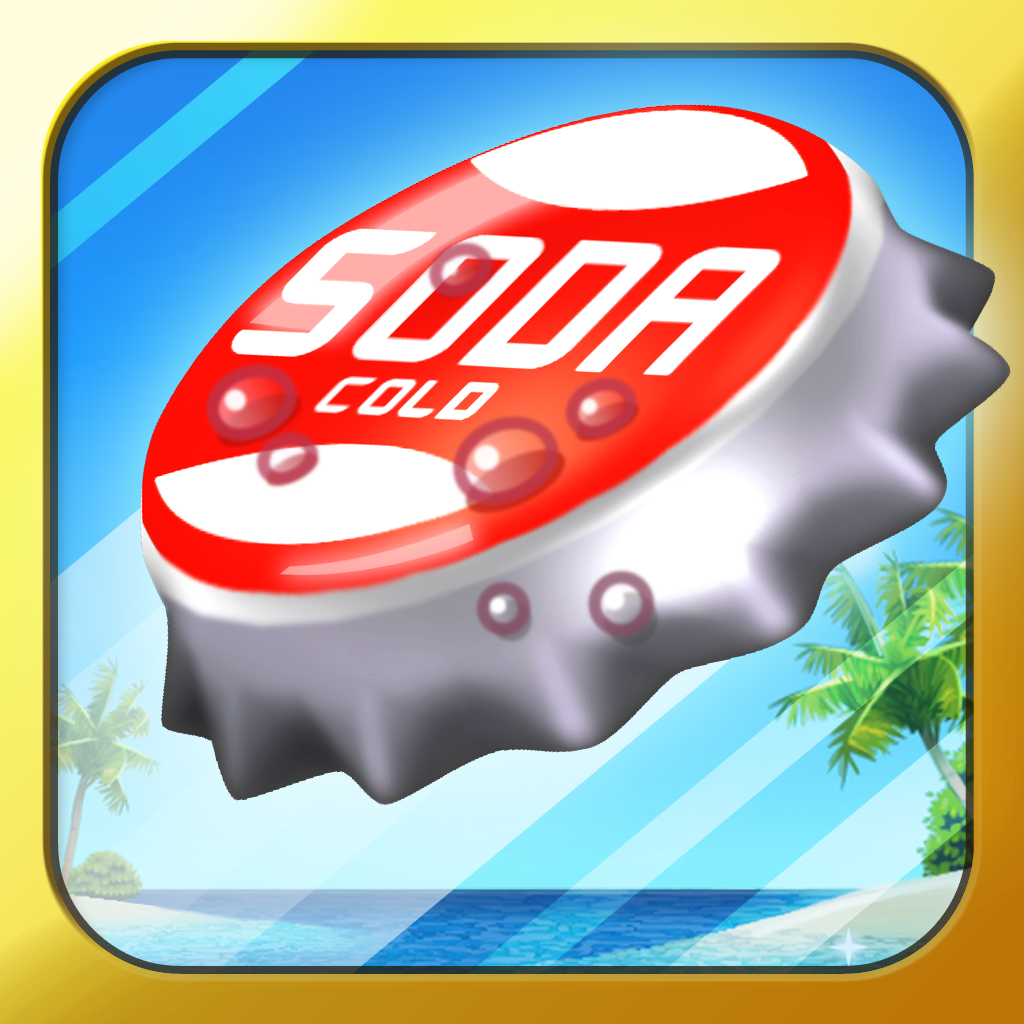 Bottle Cap Blitz
Big Pixel Studios
Related articles