AppAdvice
Game
Of
The
Week
For
April
12,
2013
April 13, 2013
Every week, our staff will handpick a game from the past two weeks that we believe is a must-download for your iPhone or iPad. These games will always be from a wide variety of genres, but they are chosen because our own staff members love it and can't quite put it down. So here are this week's picks! Enjoy, and happy gaming!
Badland
If you're a fan of side-scrolling platformers, then you will love our Game of the Week, BADLAND.
The first thing that you will notice with this amazing game are the graphics. Seriously, this title is stunning. There's a surreal ambiance to the game's visuals and environments, and it's just completely unique. You haven't encountered many games that have a design quite like this one. You have lush forests in the background, but the foreground, where all of the action takes place, will remain shrouded in mysterious darkness.
The goal in this gorgeous game is to save the clones by guiding them yourself through dangerous paths, until you reach the end point. Sure, it sounds easy, but you will find that there are a lot of obstacles that will be blocking your path.
Controls are easy, requiring just a tap to move the clone. The clone will fly, and you will need to repeatedly tap on the screen to keep him afloat. Each tap will propel him forward, but he'll end up at the top of the screen if you tap too frequently, or fall if you're slow, resulting in getting stuck. Collect other clones by passing them, after which they will join you and all move together.
Getting clones is both beneficial and a drawback, since many of them can work together to move heavy objects, but sometimes too many will clog up narrow paths. The goal is to get as many of them to the end as possible, but you can continue to the next level even if you end up with just one surviving.
BADLAND features a single player campaign or a multiplayer mode up to three people. Each player will control a specific color of clones, and you will need to reach the end with the most to win.
While the game may be a bit easy (there are no enemies to kill or points, just stars), we still love the game for the beautiful and charming aesthetics. We recommend you check it out for yourself in the App Store as a universal download for $3.99.
Don't miss Lory's review of BADLAND here.
Honorable Mention
Duke Nukem 2
If you were playing video games back in the 90's, then you probably remember Duke Nukem 2. Well guess what? It's back, and now it's available right on your iPhone or iPad.
In standard Duke Nukem style, you will be Duke and you will be mowing down scientists and gooey green alien glob things with your rocket launchers, flamethrowers, and other awesome weapons in your arsenal.
Duke Nukem 2 consists of four episodes, and these can be played in any order. Difficulty levels can be changed as well, with the choice of Easy, Medium, or Hard.
If you don't know the goal of Duke Nukem games, it's basically to shoot everything in front of you that moves and reach the end point of the level before aliens blow up the Earth, or something like that. You will also find crates to destroy, bonus items, and also make sure to spell out "NUKEM" by collecting letters.
Controls are achieved with a virtual D-pad to move and an attack button, which is pretty simple. To jump, you can tap anywhere on the screen. If you prefer virtual joysticks, the option is available, and this is great for third-party joystick accessories. Overall, these controls are a bit iffy, but still manageable with time.
We're enjoying this game for the sense of nostalgia, and if you want to relive your childhood, then you should definitely check out this iOS version. You can get it in the App Store as a universal download for $1.99.
Don't miss Lory's review of Duke Nukem 2 here.
Mentioned apps
$3.99
BADLAND
Frogmind
$1.99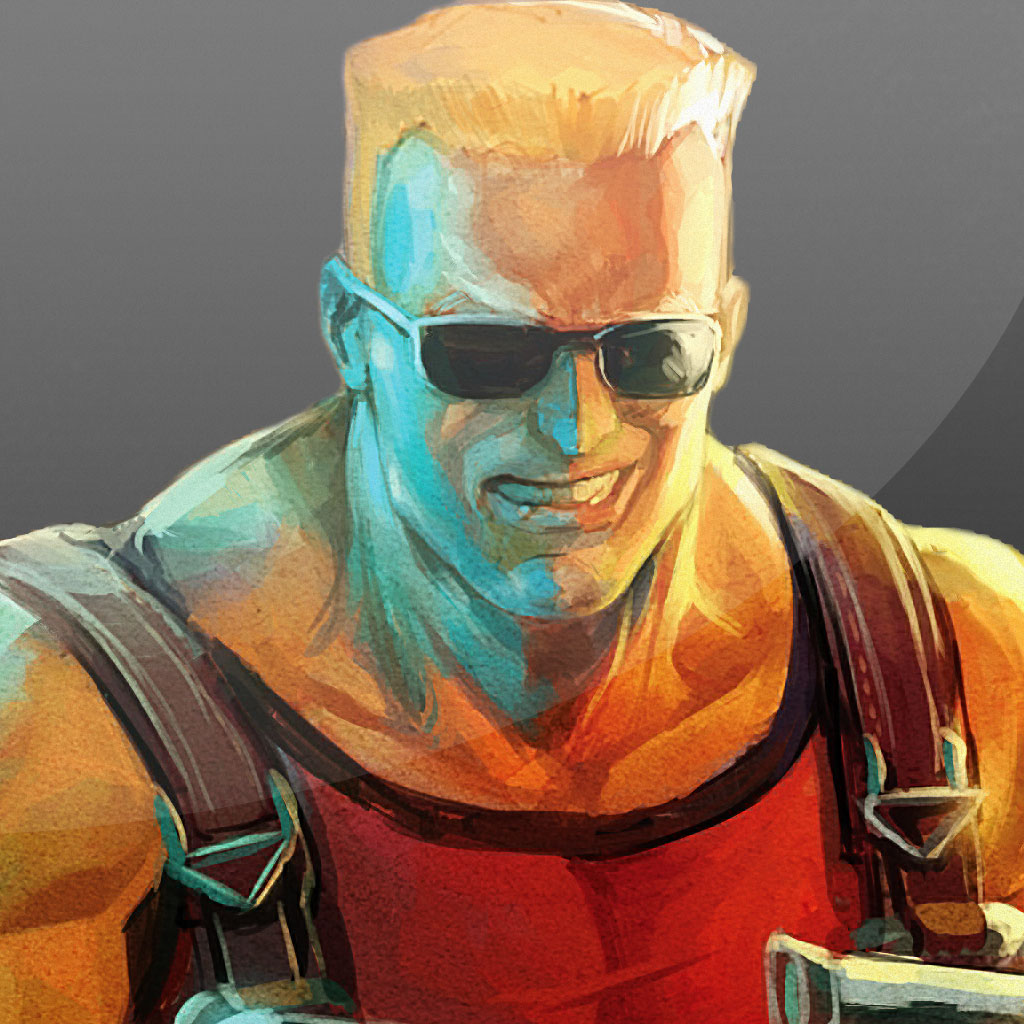 Duke Nukem 2
Interceptor Entertainment
Related articles