AppAdvice
App
Of
The
Week
For
May
20,
2013
May 20, 2013
Every week, our staff will handpick an app from the past two weeks that we believe is a must-download for your iPhone or iPad. These apps will always be from various categories, but they are chosen because our own staff members love it and have been using them daily. So here are this week's picks! Enjoy!
Hipstamatic Oggl
Do you love Hipstamatic, but wish it was a bit more like Instagram, except a tad more abstract? Then your wish has now come true, thanks to the latest addition to the Hipstamatic family: Oggl, which is our App of the Week.
Oggl is invite-only at the moment, but users can request an invite directly from the app, or ask around for one from current Oggl users. However, even though it requires an invite to get in at the moment, we think it's worth the effort.
The interface for Oggl is slick, minimal, and elegant. There are less labels on all of the buttons, but the icons are pretty self-explanatory, so Oggl is actually very straightforward.
You will probably find yourself on the main community feed, where you will see new photos from users as they are uploaded to the service. Refresh the feed at any time by simply pulling-to-refresh, and you can tap on photos to view a caption, timestamp, and see who uploaded it. Images can also be liked, and shared with others by curating. If you want to see other amazing shots, just access the side panel menu for Editor's Picks, San Francisco images, or even What's Hot Today. Users can also search images by keywords.
To start capturing your own photographic abstractions, tap on the capture button at the top. In the Capture screen, you are able to choose and customize your Favorite presets, with various combinations optimized for landscape, portraiture, nightlife, food, and sunset. Selecting any of these will instantly change the live preview. Of course, you can also change any of these presets (or create new ones) by going to the Favorite Editing screen, where you are able to change the combo of lens and film.
Oggl will have your standard camera controls for flash and front or rear-facing camera toggle. Capture images by tapping on the yellow button, and they will end up in your Collection. From here, you can edit the lens and film for each image, add a caption, and share it to various social networks, such as Twitter, Facebook, Tumblr, and more.
Currently, be warned that there is a glitch when sharing images to Instagram. The developers of Oggl and Instagram are working on the issue and hope to have it resolved soon. At the moment, it would be wise to refrain from sending your Oggls to Instagram.
Hipstamatic Oggl comes with five lenses and five films for iPhoneographers to mix and match, and you aren't able to import existing images into the app (just like Hipstamatic Classic). You are able to get a membership subscription to the service ($9.99 a year or $2.99 every three months) for access to more lenses and films. There is going to be an update that allows users to import their existing lenses and films from Hipstamatic Classic in the future, so keep an eye out for that. However, for the most part, the 10 that are included should be enough for the average user.
The app is a neat addition to your photography app collection, but be aware that there are some other flaws with the app (beside the Instagram glitch). However, none of the flaws make the app completely unusable, it's just a few minor annoyances.
Still, we've been enjoying Oggl quite a bit lately, and believe it's worthy of a download. You can get it in the App Store for your iPhone for free.
For more information on Hipstamatic Oggl, make sure to check out my full review.
Honorable Mention
Google Hangouts
If you prefer using Google for communicating with your friends, family, and coworkers, then you'll be interested in their new standalone Hangouts app, which is our Honorable Mention pick for the week.
From this app, users are able to log in using their Google accounts, and chat with their contacts from multiple platforms: computers, phones, and tablets. Hangouts supports one-on-one or group conversations and video calls (up to 10 people), complete with photo support. Messages can be sent to users even when they are offline, as they will receive a notification.
Since Hangouts can be accessed from multiple platforms, users are able to view and continue their conversations from multiple iOS devices, which is nice. Notifications will only be received once as well, which are removed from other devices after it is viewed. Complete chat history is stored, in case you ever need to reference something later.
We're enjoying chatting with our close buddies with Hangouts, since it's definitely a pleasant experience and has cross-platform support. Make sure to get in the App Store as a universal download for free.
Don't forget to check out Brent's original article on Google Hangouts here, which includes a full video overview by Dom Esposito.
Mentioned apps
Free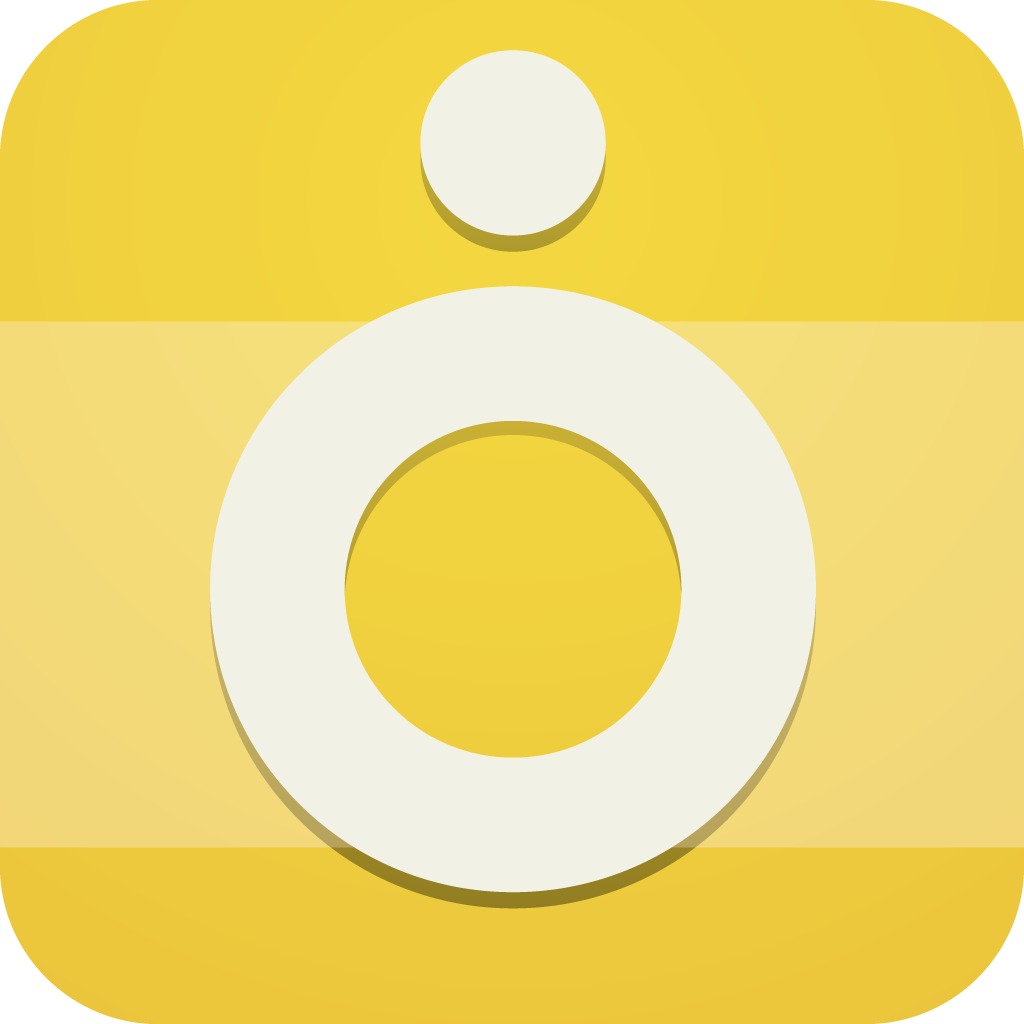 Hipstamatic Oggl
Hipstamatic, LLC
Free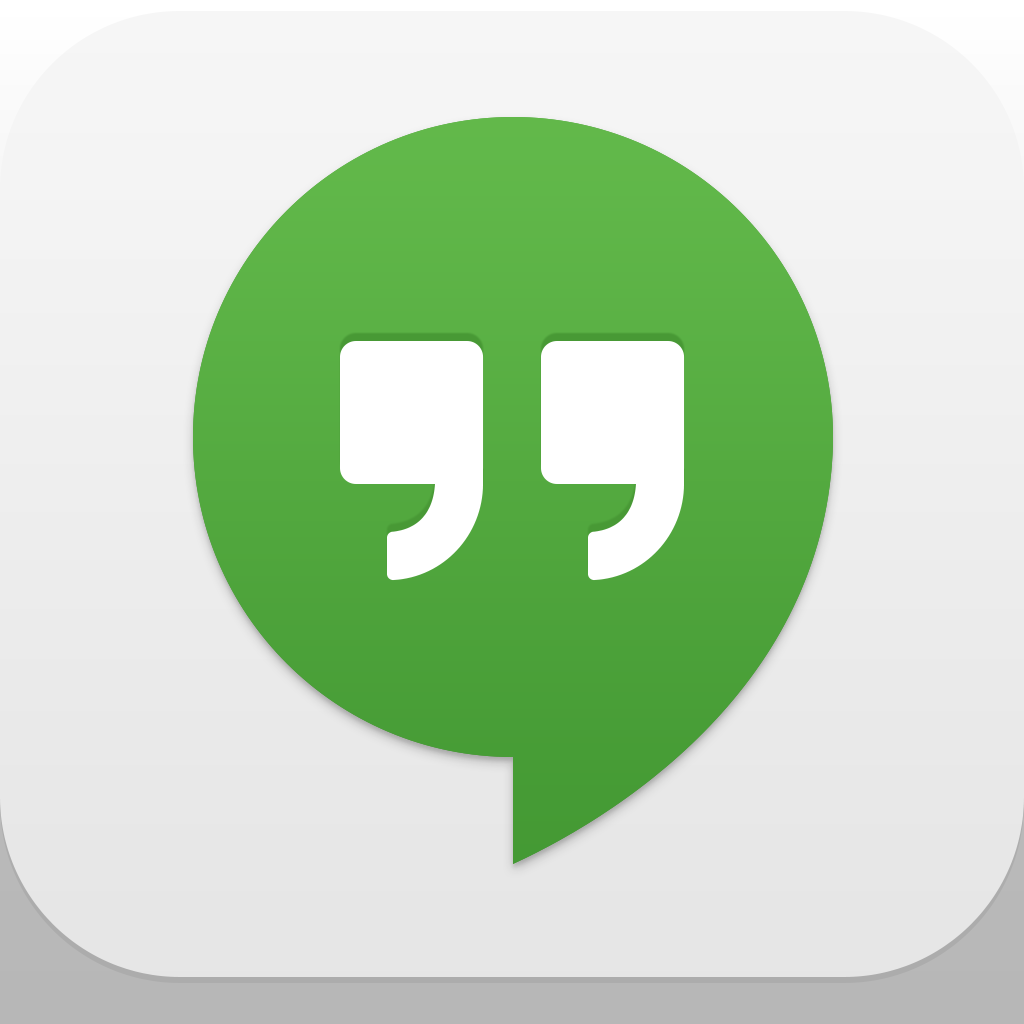 Hangouts
Google, Inc.
Related articles