Shelf
Control:
Kung
Fu
Robot
Is
An
Animated
Comic
Book
Worthy
Of
Its
Awesome
Name
June 17, 2013
Shelf Control
had to be, er, shelved last week, for a rather good reason: we had to make way for
AppAdvice's coverage of Apple's WWDC 2013 keynote address
. But Shelf Control resumes this week, and it does so with a triumphant "Hiiieeeyaaah!" as it focuses on
Kung Fu Robot
. Its awesome title alone should be more than enough to prompt you to download Kung Fu Robot. So, what the kung fu are you waiting for? You're waiting for what I have to say about what Kung Fu Robot has to offer? Oh, all right then. If you can't see the video embedded above, please
click here
. Well, first, let's take a look at what its App Store description has to say about Kung Fu Robot:
KUNG FU ROBOT blends a robot's love of kung fu, his conscientious sidekick's fear of getting in trouble, android ninjas, a crazy rooster bent on world domination and the pursuit for the perfect peanut butter and jelly sandwich into an engaging adventure for children of all ages.
I don't know about you, but if I'm thrown a pitch that uses the phrases "kung fu robot," "android ninjas," and "crazy rooster" in the same breath, then I am so in for whatever this Kung Fu Robot is. Fortunately, Kung Fu Robot turns out to be an exceptionally good animated comic book of sorts for both kids and kids at heart. Its story employs a neat swipe-and-read interface enhanced by excellent art, animations, music, and sound effects. For such a job well done, props definitely go to Jason Bays for the character art and story and to Noel Selders for the music and sound design. Released about a month ago, Kung Fu Robot currently contains the first three chapters in the ongoing adventures of the title character and his reluctant boy sidekick, Marvin. These initial chapters are bundled as volume one of Kung Fu Robot, "Peanut Butter, Jelly & Kung Fu Sandwich," which hilariously shows the steps on how to make a PB & J the Kung Fu Robot way. In between chapters, you can enjoy a couple of extras: the Super Mega Action Sound Effects soundboard and the Whack-A-Ninja mini-game. So, what the kung fu are you waiting for? Download Kung Fu Robot now.
Compatible with iPad running iOS 5.1 or later, Kung Fu Robot is available in the App Store for free.
Volume two of Kung Fu Robot, titled "The Evil Kung Pow Chicken … Terror Has A 'Fowl' New Name," is coming soon, presumably available via in-app purchase. As always, if you have suggestions for
Shelf Control
, please feel free to email me at
[email protected]
or simply leave a comment below. [gallery link="file" order="DESC"]
Mentioned apps
Free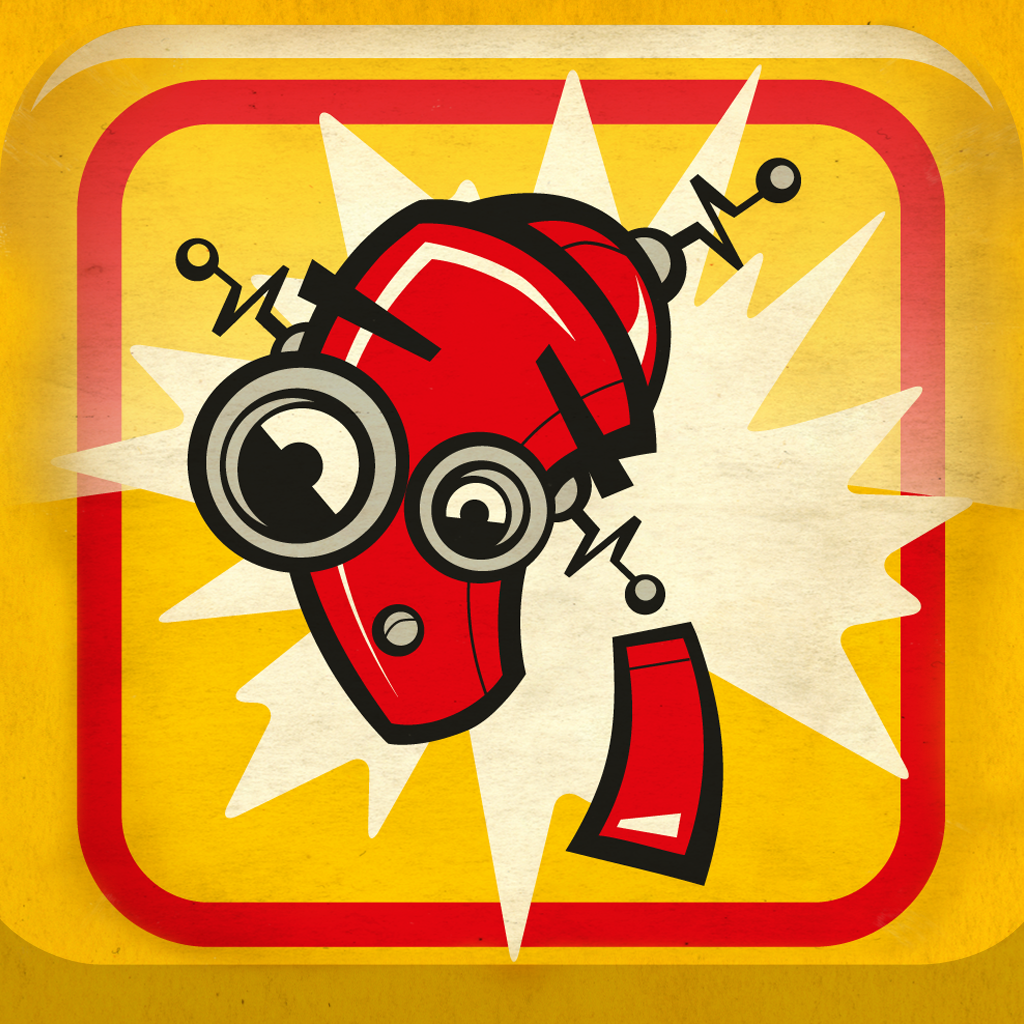 Kung Fu Robot
Propaganda3, Inc.
Related articles