AppAdvice
Game
Of
The
Week
For
July
5,
2013
July 5, 2013
Every week, our staff will handpick a game from the past two weeks that we believe is a must-download for your iPhone or iPad. These games will always be from a wide variety of genres, but they are chosen because our own staff members love it and can't quite put it down. So here are this week's picks! Enjoy, and happy gaming!
League of Evil 3
Can't get enough of the League of Evil, or just platformer games in general? Then you will love our Game of the Week: League of Evil 3.
That's right, the League of Evil is back, baby! The one iOS platformer series that redefined what platformers on iOS should be, is back for a third helping. However, the latest installment goes along with the art style that was introduced in the second iteration, so if you were expecting more retro pixelated goodness from the first game, you won't really find it in this version. The visuals are crisp, detailed, and beautiful on Retina screens. You will find buttery smooth animations and a fast-paced soundtrack to go along with the action.
Just like the previous games, you will go through plenty of levels that pack lots of hazards and enemies. You are an agent that has been sent on a mission to stop a group of villains from carrying out their plan of destruction. The controls are simple and incredibly responsive, so you won't have any trouble with doing what you need to do to save the world.
Of course, this isn't the same as the first two games. Like all sequels, League of Evil 3 introduces some brand new enemies, dangers, and costumes! There are also new replay videos, in case you want to watch your awesome playthrough of that one difficult level again and again. The game also has iCloud game saves, so your progress is taken with you no matter which device you choose to use.
We've been enjoying the latest installment of one of the best iOS platformer games of all time, and we know you will love it as well. Get it in the App Store as a universal download for only $1.99.
Don't miss our original article on League of Evil 3 here.
Honorable Mention
At Last Not Last
Not in the mood for platformers this weekend? How about a racing game that features adorable little forest critters? That's just what you get with our Honorable Mention pick, At Last Not Last.
There's a magical forest, where strange things happen. Things so strange that the animals that inhabit it are now wanting to race against each other to see who is not the slowest! And there are giant mushrooms growing that are super bouncy too.
If you love whimsical visuals, then you will enjoy what At Last Not Last has to offer. The graphics are gorgeous, lush, and detailed. Animations are fluid, and the game has a whimiscal soundtrack that goes along with the enchanting nature of the game.
There are four animals that you can play as, and each of them will have their own tactical advantage over the others. The game only has one area for you to race in, but there are plenty 18 challenging levels to get through — some needing more than one play if you lose. To move on to the next level, you need to be in at least the top three of the level you're on, so at times it is quite difficult.
The levels will all be different, but the goal is the same: get to the top three rankings. Each animal runs automatically, but it's up to you to make them jump at the right time and plunge down onto the mushrooms to bounce and go faster. To do a jump, it just requires a tap on the screen, and plunging is done by tap-and-holding in the middle of a jump. As you can guess, the game is all about timing.
To help you out (or make things more difficult), there are power-ups available that you can grab, as well as your opponents. If you do get them, tap on their buttons in the bottom right to use them to your advantage. Coins are also scattered throughout the forest for you to collect, which are used to unlock the other animals to play as.
We love the cute critters in the game, as well as the challenge that is found in this fresh new racing platformer game. If you love racing and animals, then this game is for you. Find it in the App Store as a universal download for $0.99.
Don't miss my original review of At Last Not Last here.
Mentioned apps
$1.99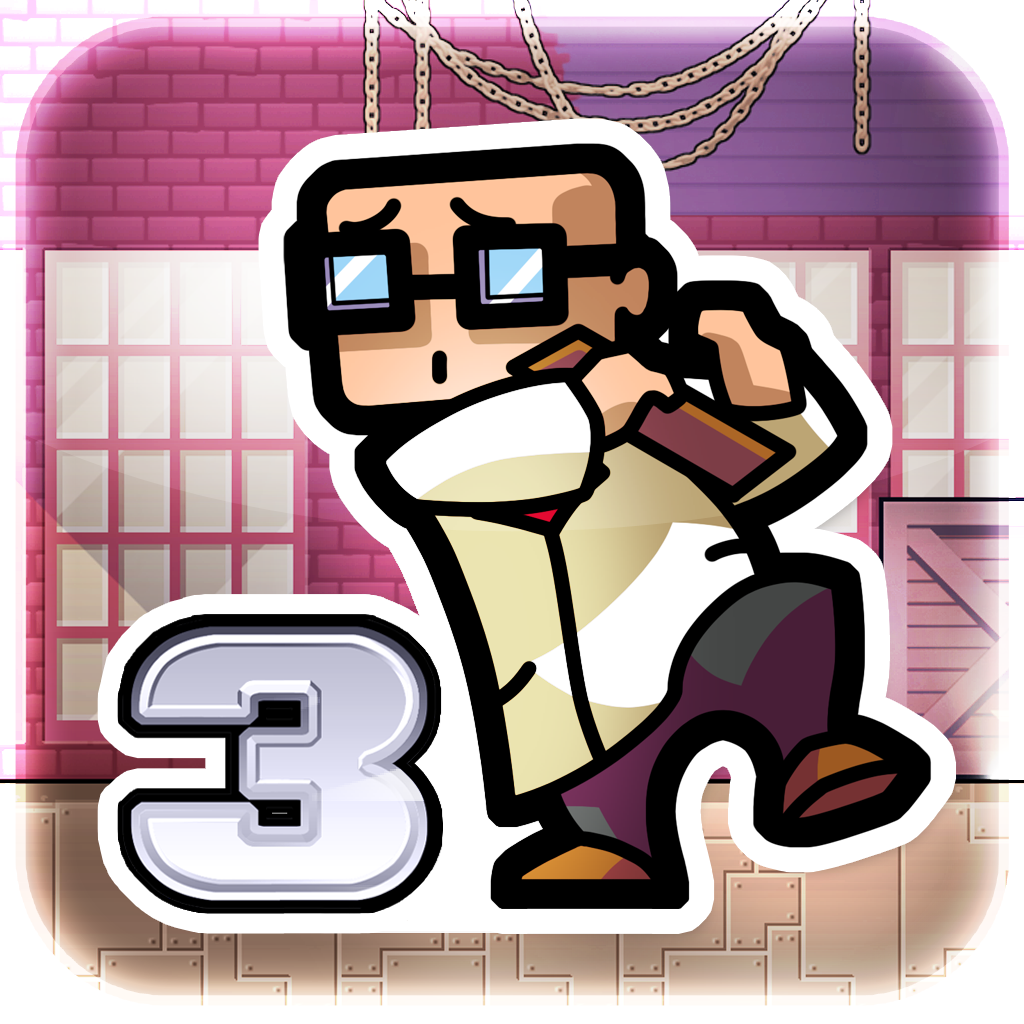 League of Evil 3
Ravenous Games Inc.
$0.99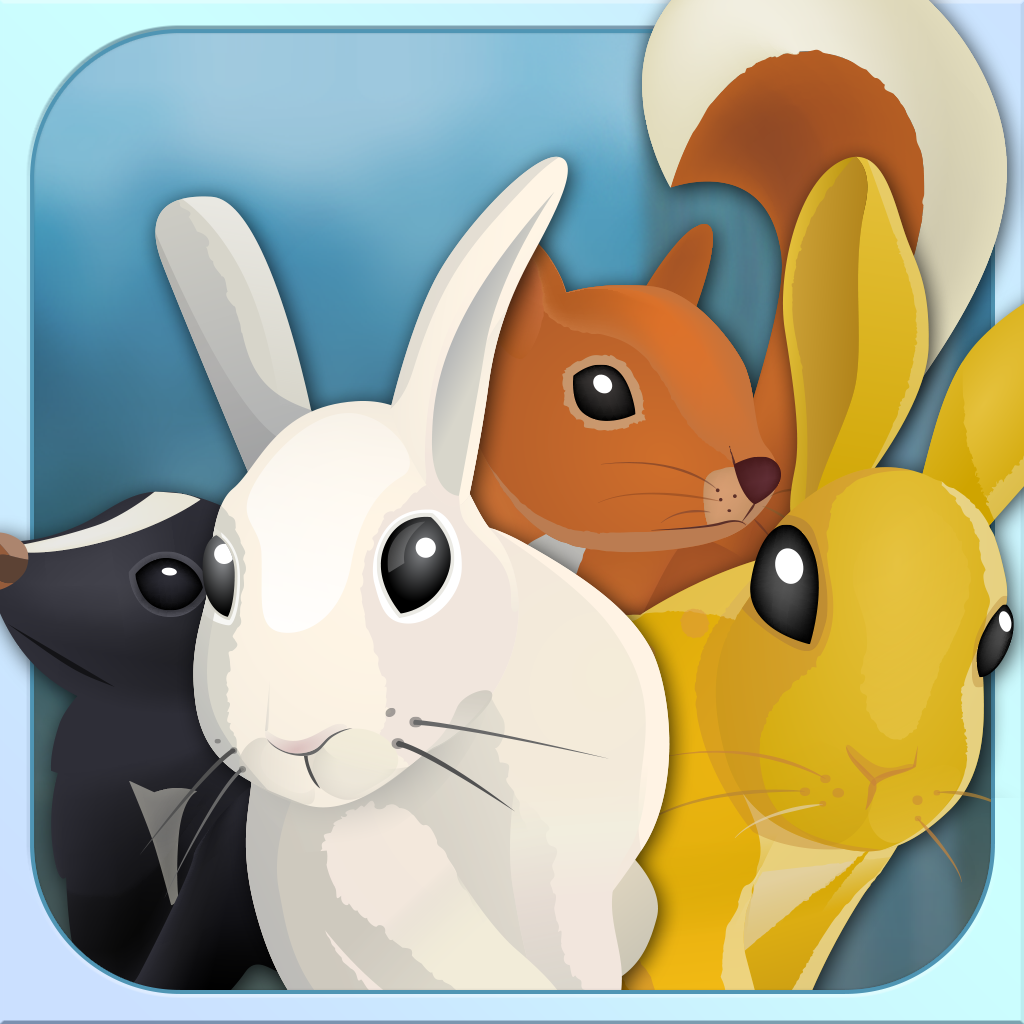 At Last not Last
qbcode
Related articles