AppAdvice
Game
Of
The
Week
For
August
9,
2013
August 9, 2013
Every week, our staff will handpick a game from the past two weeks that we believe is a must-download for your iPhone or iPad. These games will always be from a wide variety of genres, but they are chosen because our own staff members love it and can't quite put it down. So here are this week's picks! Enjoy, and happy gaming!
Pivvot
If there's one game that we've been hooked on for the past week, it's definitely Pivvot by Whitaker Trebella, making it our Game of the Week.
This is a twitch reflex style game with beautifully simple visuals and one of the best soundtracks you will ever hear for a mobile game. Seriously — it's good stuff.
There are five game modes, though three of them are unlocked by clearing the two initial modes: Voyage and Endless. In both modes, you have a randomly generated line, with a "shadow" connecting a circle to it. Various obstacles will appear on the line, but you must pivot the stick to avoid having the circle touch these hazards, otherwise it's game over. This is done by tapping on either side of the screen to move the stick in that direction.
Voyage features various levels where you must clear six similar obstacles before moving on, whereas Endless has them all (in order), and you must see how long you can last — 100 seconds will clear it. Once Voyage and Endless are cleared, you then get access to Expert Voyage and Expert Endless. Clear those? Then you get to really challenge yourself with the insane Berserk mode.
The game is simple to pick up and play, beautiful on Retina screens, has a stunning soundtrack, and is a challenging test of skill. We can't quite put it down, and it's definitely one of our favorite game releases this year. It's a must-have for any iOS device, and you can find it in the App Store as a universal download for $2.99.
Don't forget to check out my full review of Pivvot here.
Honorable Mentions
Kid Tripp
In the mood for a true, old-school platformer that will bring you back to the golden days of gaming? Then you definitely need to check out Kid Tripp, one of the hardest platformers you'll find on iOS.
Kid Tripp is packed to the rim with traditional, blocky 8-bit environments and characters. If you loved the old Super Mario Bros. games, then you'll feel right at home with this one. There's also a fantastic chiptune soundtrack.
While this will take you back, there's also a new twist that makes it even more difficult. Rather than have the player control the movement of the character, Kid will automatically run on his own. Of course, that means you are in charge of jumping and attacking foes that stand in your way of getting to the endpoint.
To jump, you only need to tap on the left side of the screen. Jumps will need to be time with Kid's movement, so that you can complete the level in the least amount of time possible. Tapping on the right side will have you throwing rocks in front of you, effectively getting rid of any critters in your way. Tapping down on the right allows you to dash. You'll want to make sure to collect the gold coins scattered on the levels as well, as you'll need to pay up for continues once your 10 lives are up.
This is one of the most challenging old-school platformer games that you can find for iOS, so if you want to put your platforming expertise to the test, then this is the game to do it with. Kid Tripp is available in the App Store as a universal download for $0.99.
Don't miss my original review of Kid Tripp here.
Brick Roll
There were too many great games from the past week, so we're giving you one more pick! The last game we have for you is another platformer, but it's of the rolling kind: Brick Roll.
This retro style platformer features fun and charming graphics, as well as some great chiptunes. There are four worlds with six levels each, as well as a boss fight and more secret levels to unlock. To progress, you will need to clear the previous levels.
In each level, the goal is to have the yellow block collect the yellow pellets, with bonus power-up ones that make you invincible for a short amount of time. You move automatically on the block platforms, but you will be in charge of changing the direction the block rolls in (tap on the left), as well as helping it reach other places by jumping (tap on the right). When all pellets are obtained, a door opens and you must make your way back towards it and move on.
Of course, there are enemy blocks that will harm you if you run into them. They can be knocked off by jumping on top of them or charging into them when you have the white power-up pellet. You only get three hearts, so be careful. Secret areas with green gems are also available for you to find, so hold on to those — you never know when they may come in handy.
Levels have up to four stars for players to earn. These include completing it in a certain amount of time (the faster the better), beat all enemies, finding the secret area, and not losing any hearts.
This game is quite enjoyable, and definitely another good choice for a skillful platformer. We're quite charmed by it, and are sure you will find it to be a delight as well. You can find Brick Roll in the App Store as a universal download for $1.99.
Don't miss my original review of Brick Roll here.
Mentioned apps
$2.99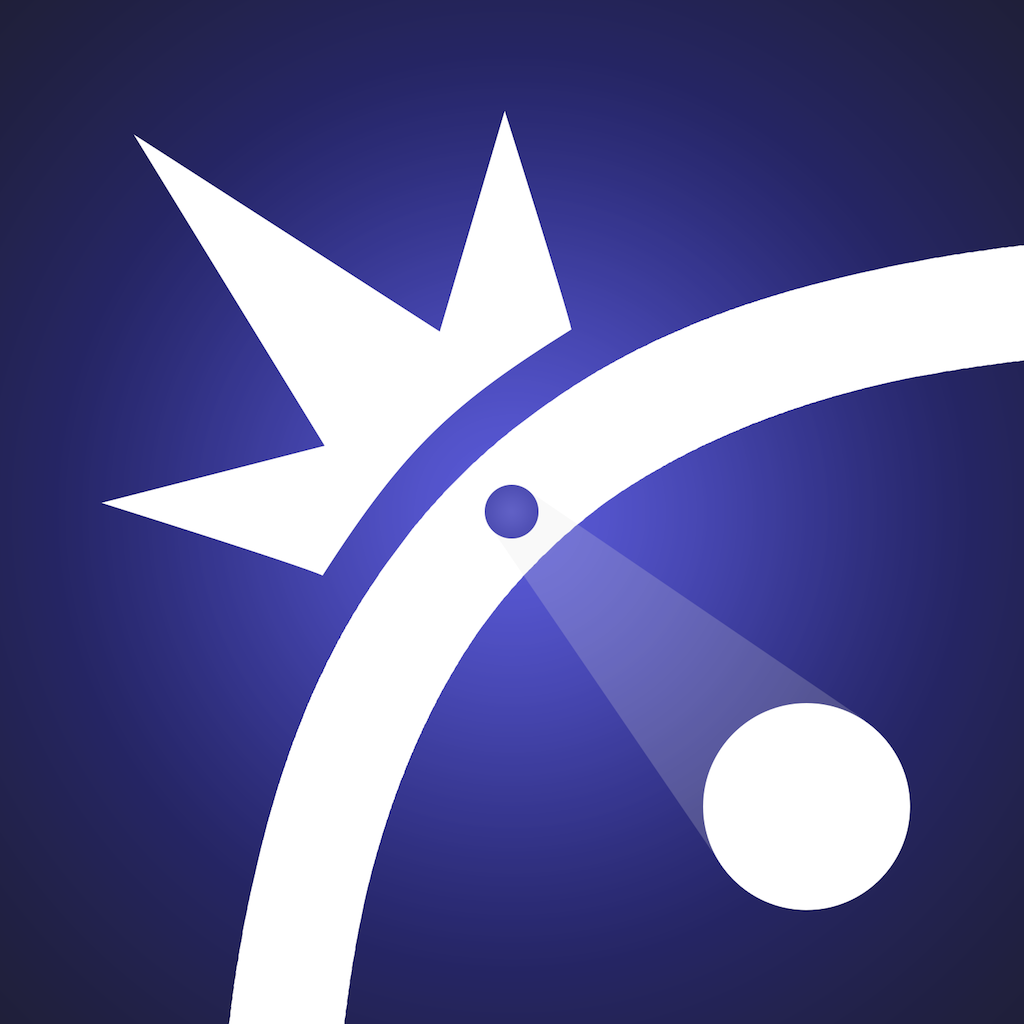 Pivvot
Whitaker Trebella
$0.99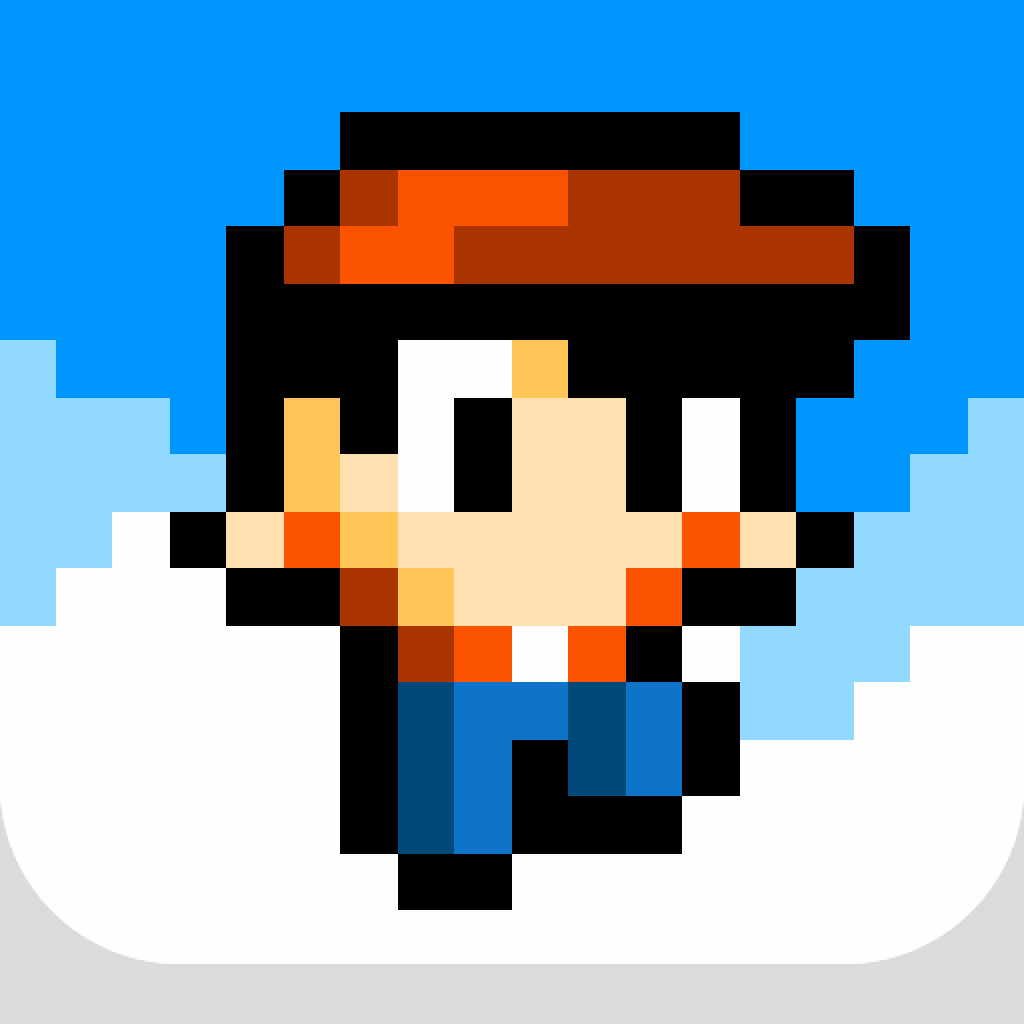 Kid Tripp
Michael Burns
$1.99
Brick Roll
Gavina Games