AppAdvice
App
Of
The
Week
For
September
2,
2013
September 2, 2013
Every week, our staff will handpick an app from the past two weeks that we believe is a must-download for your iPhone or iPad. These apps will always be from various categories, but they are chosen because our own staff members love it and have been using them daily. So here are this week's picks! Enjoy!
LetterGlow
Love adding a little something extra to your photos, like text? Then you will definitely want to check out our App of the Week pick: LetterGlow. This isn't just your average text-on-photo app — there are plenty of powerful features packed in this one.
If you prefer your photo apps to look as beautiful as they are useful, then LetterGlow is just what you need. The interface is slick, flat, and as intuitive as they come. If you're looking for an app that will fit in nicely with the overall scheme of iOS 7, then LetterGlow fits the bill.
Users can import images into the app by either snapping a new photo or importing from the Photo Library. Once you have the image, you can optionally choose to crop it into a square if you so choose, but this is not mandatory, unlike a lot of other apps out there. Once you decide how to crop it, LetterGlow will take you to the next step, complete with some default text centered on the screen.
There are plenty of options for customizing your text exactly how you want it in LetterGlow. Simply double-tap text at any time to edit it, and then use the toolbar at the bottom to change the font, size, color, opacity, rotation, alignment, and spacing. If you're having a bit of trouble coming up with something to add to your image, LetterGlow has some presets available, ranging from various phrases, shapes, lines, and decorations. When you have a design that you like, then you can even save the template for later.
Users can share their finished creation with the usual suspects: Camera Roll, email, Flickr, Twitter, Facebook, and Instagram. However, there are bonus uploading options available as well, which include WordPress (custom or through WordPress.com) or Dropbox. If that's not enough, you can even send it to another app with the "Open In…" menu.
If you have Dropbox linked up, then there is another powerful feature that should appeal any typography fans out there: you are able to import your own fonts into LetterGlow through Dropbox. These can be either in OTF or TFF file format. This is something that you don't see all the time in these text-on-photo apps, and it's a welcome addition.
We're really enjoying this slick and powerful app. If you've been looking for an app like this with a bit more oomph than the rest, then you need to give this one a shot! You can find LetterGlow in the App Store for your iPhone for $0.99.
For more information on LetterGlow, make sure to check out my original review.
Honorable Mention
BodyWise: Health & Fitness Tracker
Looking to improve your overall health? Then you need our Honorable Mention pick: BodyWise: Health & Fitness Tracker.
This colorful app features a flat interface that feels right at home with the upcoming iOS 7. It is also rather intuitive, being pretty straightforward after the short introduction. The app is fluid, responsive, and fun to use, which is a bonus to making keeping track of your health a better experience.
You'll be asked to input your basic information into the app, including name, age, and height. This information is used for your benefit only, and no one else will see it. Then you select areas of your life that you want to focus on, which are basically the areas that you will want to improve in. You can choose from "Quick Packs" or the full list. Your selections can be modified at any time. There are 40 improvements that you can keep track of, so there is bound to be something for everyone.
Entering data into BodyWise is as simple as answering a question. These questions depend on what you're tracking of course, but it will consist of things like, "How happy are you today?" or "How many calories did you have today?" As you enter in this information every day, you will get your progress on a graph (more detail can be viewed in landscape) and you can share it on Twitter or Facebook. Your data graph is determined by the initial goal you set.
We're enjoying this app because of the gorgeous interface, and the variety of health-related things that an individual can track. This is definitely an app that will help motivate us to a healthier lifestyle, and how can we not like that? Make sure to grab this one for free in the App Store for your iPhone.
For more information, check out Daniel's review.
Mentioned apps
$0.99
LetterGlow - Stylish text & overlays for your photos
The Lens Lab Pty Ltd
Free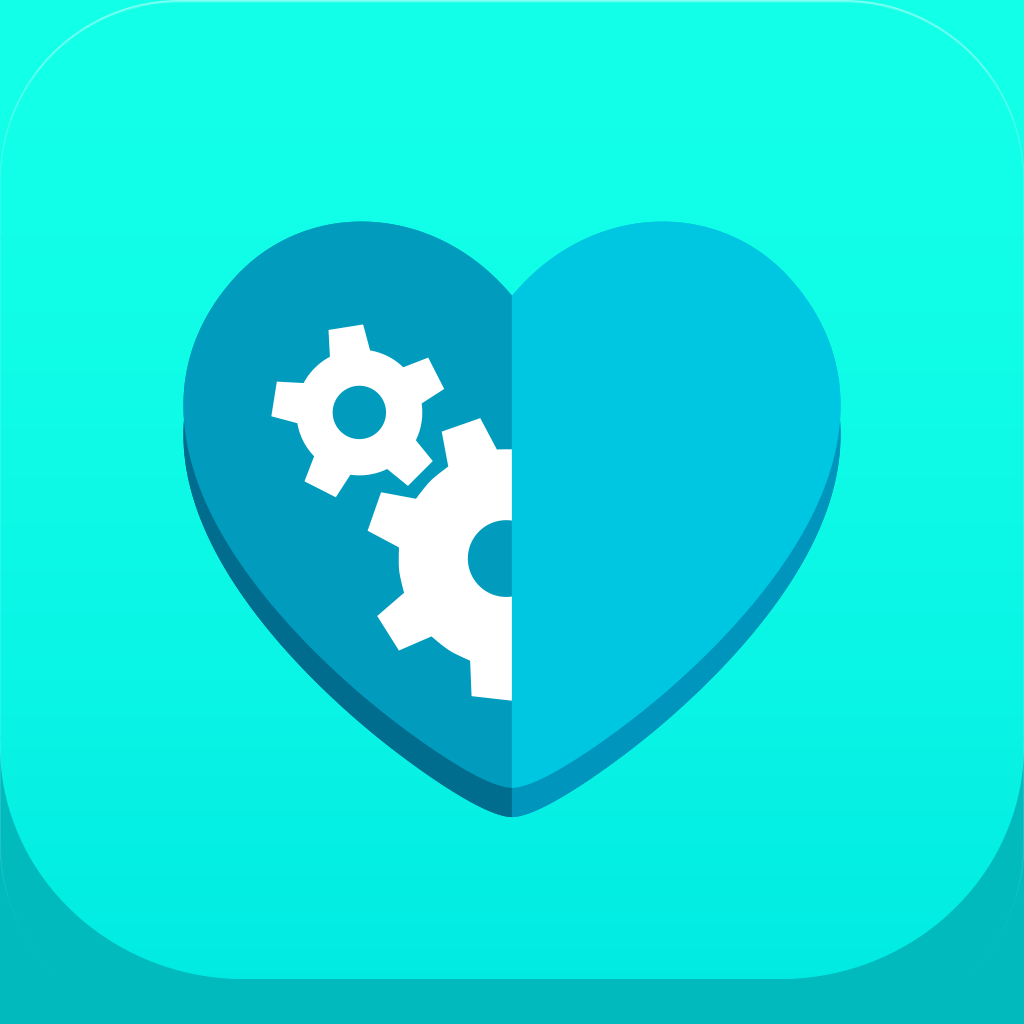 BodyWise: Health & Fitness Tracker
Michael Halligan