AppAdvice
Game
Of
The
Week
For
Sept.
13,
2013
September 13, 2013
Every week, our staff will handpick a game from the past two weeks that we believe is a must-download for your iPhone or iPad. These games will always be from a wide variety of genres, but they are chosen because our own staff members love it and can't quite put it down. So here are this week's picks! Enjoy, and happy gaming!
Giant Boulder of Death
Looking for a great stress reliever for the weekend? Then look no further than our very own Game of the Week pick: Giant Boulder of Death from adult swim games! I'm sure that you're familiar with adult swim's quirky games, which include Robot Unicorn Attack (and the sequel), Amateur Surgeon, and Super Monsters Ate My Condo. And now we have another endless runner to add to the list, and this one is definitely fun and addictive. Giant Boulder of Death features fantastic, crisp Retina-ready graphics that carry a kind of rugged, blocky look to them, especially on the villagers that you'll be crushing. It almost feels a bit like Minecraft, even. The animations are fluid as you go on a path of destruction, and the soundtrack is a bit folk-like, with a dash of yodeling. As mentioned earlier, this definitely shows off adult swim's interesting charm. As you roll down the mountain as the giant boulder, who carries a grudge of some kind for some reason, you will need to get as far as you can and rack up points by destroying as much as you can while avoiding traps. Controls are easy and intuitive — tilt your device to steer, and tap the screen to jump. Once you get going on the carnage, you will fill up the bar on the left, giving you point multipliers and even allowing you to go "Invinciboulder" mode, being unstoppable for a brief amount of time. If you hit a spike wall, mine, or other trap, then your run ends, but the boulder splits up into smaller rocks and will do some last bits of damage before the game ends. There are coins to collect on your roll, which can be used to upgrade your boulder to become an even bigger force to be reckoned with. Premium gems are used to continue your run if you are on a good streak, but be careful, as these are hard to obtain without spending money on in-app purchases. We're having a ball with Giant Boulder of Death, as it's a fun little endless runner filled with mayhem, chaos, and lots of crushing — a great stress reliever! If you're looking for a good time in your downtime, then check it out.
Get it for free in the App Store as a universal app
. For more on Giant Boulder of Death,
don't miss my original review
.
Honorable Mention
Zombie Highway: Driver's Ed
Our Honorable Mention pick this week is another great title that will relieve some stress from your weekend: Zombie Highway: Driver's Ed. This is a sequel to the original Zombie Highway that came out a while ago. The goal in Zombie Highway is to drive along a post-apocalyptic road while avoiding zombies. If a zombie ends up on your car, then you will slow down. If more than one gets a hold of your vehicle, then it can flip over, ending the game. To avoid dying by zombies, you need to run them over, smash them into obstacles, or whatever other means necessary. Remember — it's kill them or get killed. The graphics look great and the music is action-packed. Controls are easy to pick up and learn as you smash your way through the horde of the undead. Players are able to earn cash to upgrade their vehicles as well for maximum carnage. Upgrades can make your car faster, more durable, and even handle better. There's also cool things such as a remote that can detonate the heads off of zombies on the car. If you like explosions and zombies, this is a perfect match. Over at AppAdvice, we approve of zombie games, so this is most welcome. If you are a fan too, then you'll want to check it out.
Zombie Highway: Driver's Ed is available in the App Store as a universal download for $0.99
. For more information,
check out Daniel's review
.
Mentioned apps
Free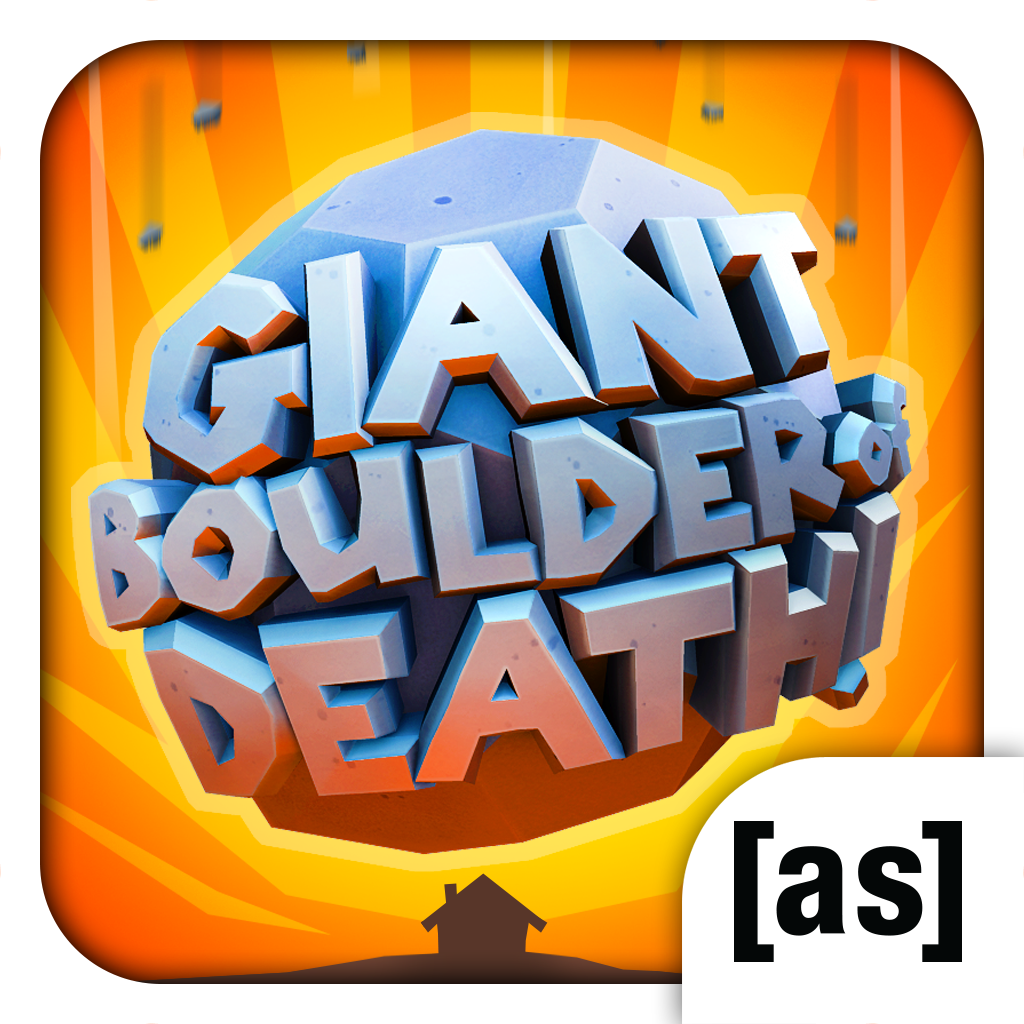 Giant Boulder of Death
[adult swim]
$0.99
Zombie Highway: Driver's Ed
Auxbrain, Inc.
Related articles