One
Of
The
Best
Strategy
Football
Games
For
iOS
Launches
For
2013
September 13, 2013
Looking for an iOS football app in which sports knowledge, not fast reactions, determines the victor? Then consider downloading
Pro Strategy Football 2013
: the latest in a line of simulation applications which promise to put iDevice owners in complete control of their own professional football team. As developer
Pro Strategy Games
explains, "this game isn't for lightweights. You have to pay attention to your men's ratings, as well as your opponent's. Find their weaknesses and your strengths. If they find your weaknesses, find a way to fill it! Let up, or stay in one defense, and you''ll see your lead melt away." The developer continues in the application's release notes:
Enjoy playing single games or play a whole season! Season play is still as flexible as ever, but PSF 2013 lets you choose a primary team, making it simple to take your favorite team through a season. On any Rankings or Season Leaders screen, your team's name will show up in green. Everyone likes tracking their team's game and season achievements, and 2013 has it all! Want to see when your QB broke 2000 yards for the season, or maybe check out his current passing streak without interceptions? In PSF 2013 Season play, you can view achievements by week or by team, so you can track any team's achievements week by week, or maybe check out how all teams did this past week.
Pro Strategy Football 2013 promises to cater towards those with a preference for both offense and defense, and even allows iDevice users to scout new players for their squad. Indeed, this is a serious app, and features are aplenty:
With the scenario editor, create fun situations or just create short games
Set rules to Regular Season or Playoffs
Save as many games as you like
Turn off animations for an even faster game, but still replay any play you want to see
Play in clear skies, rain, or the snow (and turn the particles on or off)
Manage the clock! Tell your players to try for the sidelines
Randomness and real ratings make every game different! Don't get frustrated if you had too many penalties that game, or if your QB was off – play a rematch!
Pro Strategy Football 2013
can be downloaded in the App Store for $4.99, and is optimized for the iPhone and iPod touch. Check out the new application now, or for more of our recent app news, see: 
Developer Updates Puffin Web Browser With An Important Message For iOS 7 Users
, 
Go Get It! Asphalt 8: Airborne Goes Free For This Weekend Only
, and 
Take Your Music To The Next Level With Modular Synthesizer For iOS
.
Mentioned apps
$4.99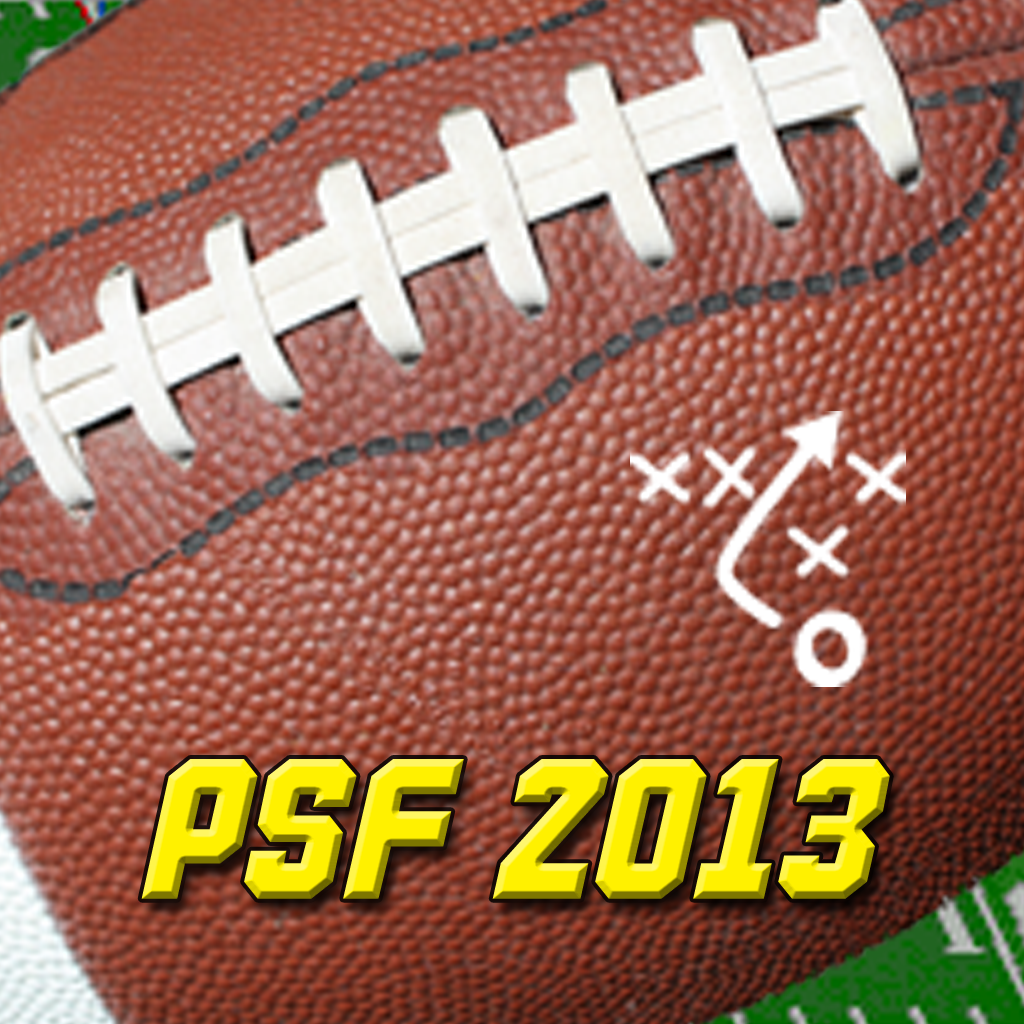 Pro Strategy Football 2013
Pro Strategy Games
Related articles