AppAdvice
App
Of
The
Week
For
Oct.
28,
2013
October 28, 2013
Every week, our staff will handpick an app from the past two weeks that we believe is a must-download for your iPhone or iPad. These apps will always be from various categories, but they are chosen because our own staff members love it and have been using them daily. So here are this week's picks! Enjoy!
Tweetbot 3
It comes as no surprise that our App of the Week is the much-anticipated Tweetbot 3, the completely revamped version of the highly popular Tweetbot, now fit for iOS 7.
In this brand new version, which is also a new app due to months of hard work, you will find a brand new interface that gets rid of the robotic look and feel that we've grown to love (or hate), and instead replaces it with something that is much more fit for the overall aesthetics of iOS 7. It's cleaner, simpler, and full of gorgeous parallax effects and lots of whitespace (great for white iPhones, but a night theme is coming soon). Tweetbot 3 also takes advantage of the 64-bit A7 chip on the iPhone 5s, which makes it one of the fastest Twitter apps available.
The timeline will now highlight selected tweets in a darker, contrasting color to make it stand out, while also revealing the menu tray with options underneath the tweet. This makes it easy to reply, retweet, favorite, share, and access more actions for that individual tweet. Swiping to the right on a tweet will take you to the tweet detail view, where you can see the original tweet it is in response to and any other replies it has received.
Another thing that we've been loving in Tweetbot 3 is the natural physics engine, which goes into effect when you are viewing images. To get out of the image, just flick them away as if they were cards. It just feels natural, and is something that I'm finding myself doing even in other apps, but to no effect. It's quite fun to watch the image fly off the screen and return to the tweet.
For composing new tweets, there is now the what-you-see-is-what-you-get (WYSIWYG) editor, so links, hashtags, and usernames show up as blue while you're writing. This makes it easier to see that you've included a link of some sort, and is quite nice to have.
We've been getting a lot of use out of Tweetbot 3 for the past few days, making it our top app pick this week. Of course, it is not perfect, but it's still our Twitter app of choice here at AppAdvice. You can find Tweetbot 3 in the App Store for your iPhone for a limited time for $2.99.
For more information on Tweetbot 3, including the cons, make sure to read my original review.
Honorable Mention
IM+ Pro7
For those who still use instant messaging services, then you will be sure to enjoy our Honorable Mention pick for the week: IM+ Pro7.
In this brand new version of IM+ Pro7 (also a separate app from the original), the design takes a page right out of iOS 7 and goes with a completely flat, very white interface that is free of linen and full of thin iconography and text.
There is support for multiple accounts, so this is a great way to eliminate single-account apps like Skype and Facebook Messenger, as they are supported in here, along with a myriad of others. There is also the Beep messaging service that is exclusive to IM+ Pro users, which can be bought for $0.99. This makes it possible to use IM+ Pro7 as a mobile-to-mobile messaging service with IM+ Pro users on other platforms, like Windows Phone and Android. This includes the ability to send free text and media messages, which means you can reduce your monthly bill a bit if enough people use it.
Chats in IM+ Pro7 consist of basic text and media like photos, videos, and audio clips. You can also create off-the-record sessions, enable chat history to be stored for up to six months, and more. Custom status messages are supported in IM+ Pro7, including the ability to add a location to your status that updates every 15 minutes or so.
There are push notifications in IM+ Pro7, so you can always stay on top of the loop. There is also a setting that you can enable to only be notified of new messages once, which is great if you don't want to be bothered with constant message notifications from all of your friends.
We've been waiting for a gorgeous new IM client for our iDevices that is ready for iOS 7, so we've been getting some good use out of IM+ Pro7. If you are looking for an all-in-one messenger for iOS 7, then you should give this one a try. It's available in the App Store as a universal download for $4.99.
Mentioned apps
$2.99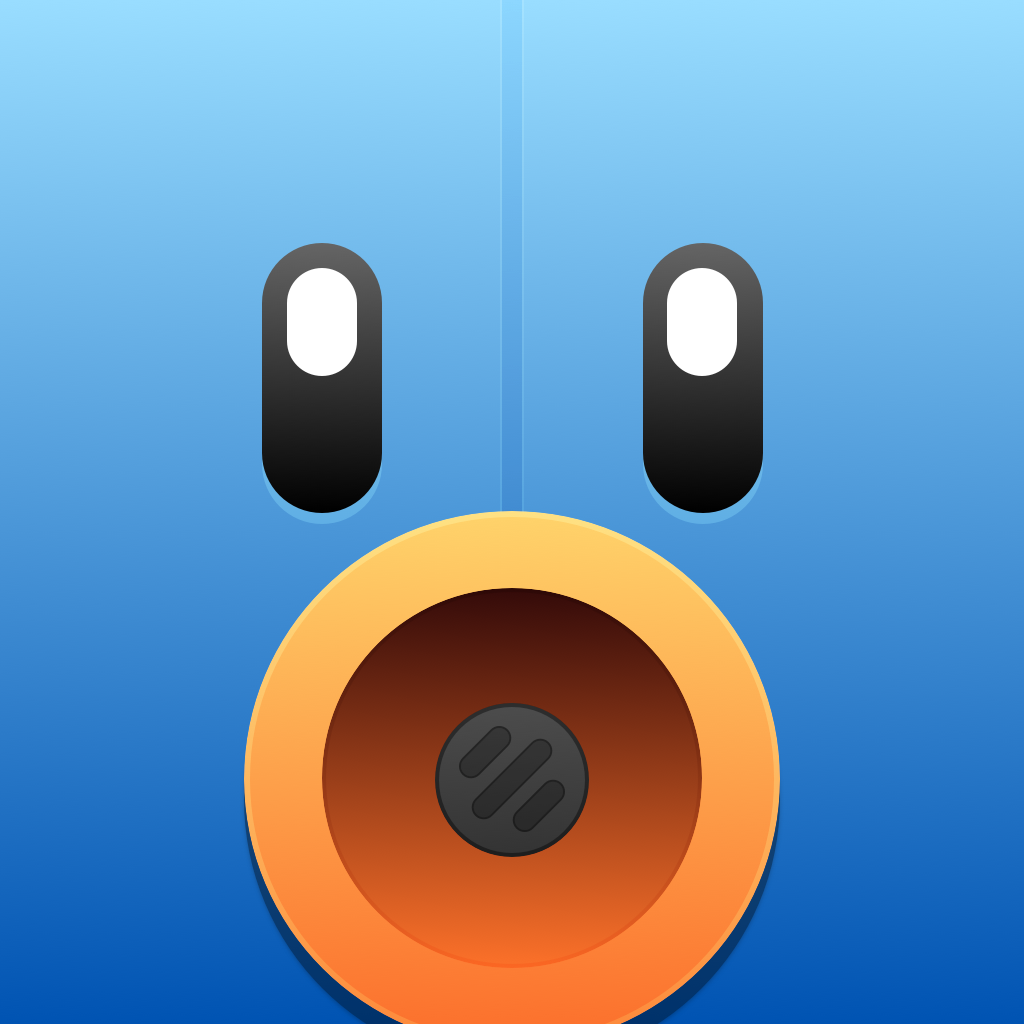 Tweetbot 3 for Twitter (iPhone & iPod touch)
Tapbots
$4.99
IM+ Pro7
SHAPE GmbH