Review:
The
Misfit
Shine
Is
A
Truly
Wearable
Fitness
Tracker
October 8, 2013
Company:
Misfit Wearables
Product:
Misfit Shine
Price:
$119.95
Compatibility:
Any iOS device with Bluetooth 4.0 capability
Website:
www.misfitwearables.com
Date:
October 8, 2013
The Product
If you're looking for a fitness tracker to help get in shape, or just be more mindful of your daily physical activity, there are more than a few options to choose from. While both the
Nike FuelBand+
and
Fitbit Flex
are very popular, I've tried out both and have come away with one conclusion – they're not really wearable. I usually wear a watch, but I thought both the FuelBand and Flex were bulky and uncomfortable to use on a day-to-day basis. But then there's the Shine from Misfit Wearables. Started as an Indiegogo campaign
late last year
, the company blasted through its $100,000 funding goal, raising almost $850,000. And the Shine, which is available to the public now, is definitely unique. Weighing in at a little under 10 grams, the tracker has a diameter of 27.5mm and is 3.3mm thick – basically the size of three quarters stacked on top of each other. There is a small bit of assembly required. With the included tool, users need to open the tracker, insert the battery, and then put both the front and rear cover back together. Once that is done, Misfit says the coin cell battery can last for up to four months with normal usage. That's compared to just a few days with other trackers that require charging. The disc itself is very simple. One side has 12 small LED lights to show users how close they are to their goal while also acting as a watch. The other side has a "12" to inform users where the top of the tracker is. Tapping the disc twice lights up the appropriate LEDs that show how close you are to achieving a set goal. For example, six lights indicate half way toward a goal. Made with the same type of anodized aluminum found in Apple products, the Shine is a beautiful piece of technology. Combined with its small size, I wouldn't look strange wearing the Shine anywhere. Another interesting aspect of the tracker is the number of accessories that can be used with it. Misfit includes two with the Shine. First, a small magnetic clasp that wraps around the unit allows it to be placed pretty much anywhere you'd like. Two of my favorite places included on my jeans pocket and on my shirt collar. The sports band allows the Shine to be worn like a watch, and it's been my absolute favorite way to use the tracker as it's unobtrusive and barely feels like I'm wearing it. If those choices aren't enough, there are two other ways to wear the Shine that can be ordered separately for
$79.95 each
– a necklace or a leather band in black or tan. And while the tracker looks great, it's also easy to use. Once the battery is installed, choose where you want to wear it, and then set off. As another great advantage, the Shine is also completely waterproof. So, unlike other solutions, you can get accurate tracking data while swimming. If you aren't a fan of exercising in the water, the Shine can also withstand a cycle in the wash, which should give users peace of mind. While I obviously like the Shine, there are some caveats. Even though the aluminum case is beautiful, it hasn't exactly held up well. In the time I've used it, I've gotten a large and noticeable scratch on the face and a small ding on the side. And I haven't been rough with the tracker at all. It's been on my wrist or body during the day and goes on my nightstand while I'm sleeping. That is somewhat disappointing. And its size can also be a plus or minus, depending on your point of view. While I've barely noticed the tracker on my wrist, I can definitely see how the Shine could be lost if I wore it elsewhere for long amounts of time. Finally, I don't actually consider the Shine to be a true watch. After tapping the watch, the Shine displays how far you've made it to a specific daily goal. Then, after a short pause, the lights blink at the specific places to tell the time. If you blink, you'll miss it. It's still much easier to pull an iPhone from your pocket to check the time.
The App
Since the hardware takes a minimalistic approach to providing activity data,
the free Shine app
is really the main way to interact with the tracker. Designed for the iPhone/iPod touch, the app is tailor made for iOS 7 with a flat and colorful look. Thanks to the Bluetooth 4.0 capability and a recent app update, simply opening the app with the tracker nearby will sync all of the important data. During the setup phase, the first thing to do after opening the app is to set an appropriate goal in points. I'm not particularly thrilled with its scoring system - I wish it would simply be a steps goal. But while I tested it, I chose a goal of 1,000 points per day, which equals around 10,000 steps. For each day, there is a detailed graph that shows users when they were the most active. Pulling up the arrow on the top of the graph shows a more specific breakdown of activity and any other information like hitting a goal or a personal best. A similar graph shows the relevant stats for the week. In the My Shine section of the app, users can select whether to use the clock function and what activity the Shine should tag when triple-tapping the tracker. Along with sleep, users can select from cycling, swimming, tennis, basketball, and soccer. I didn't get a chance to try out the other activities, but did wear the Shine a few times for sleep tracking and it worked as advertised. Finally, with the Settings section, profile information can be edited if needed. While the app isn't enormously feature packed like other fitness tracking systems, it gives you the information you need quickly and easily.
What's Hot
Beautiful hardware design.
No need to worry about constantly charging.
Completely waterproof.
Syncing is quick and easy
It's really small.
Accessories allow it to be worn anywhere on the body.
It doesn't scream "I'm wearing a fitness tracker."
App is well thought out and gives you the data you need quickly.
Can be used as a watch.
What's Not
Aluminum finish can get scratched and dinged with normal use.
It's really small and can get lost.
Not a lot of information available through the tracker.
The points system is a little confusing.
Our Advice
I've been using the Shine for a little more than a month, and have come away impressed. The overall package is superb, and the design of the tracker itself is beautiful. If you don't need or want to access a large amount of information through the tracker itself, this is really the fitness device to beat, so far. While no device can actually make you exercise, the Shine has helped me understand what I'm doing well and what part of my daily activity habits I can change. Now it's time for me to hit the gym, once again.
Scores
Aesthetic Appeal:
 ★★★★★
Wow Factor:
 ★★★★★
Build Quality:
 ★★★★☆
Value:
 ★★★★☆
Buy Now:
$119.95 from Apple
or
Misfit Wearables
[gallery link="file"]
Mentioned apps
Free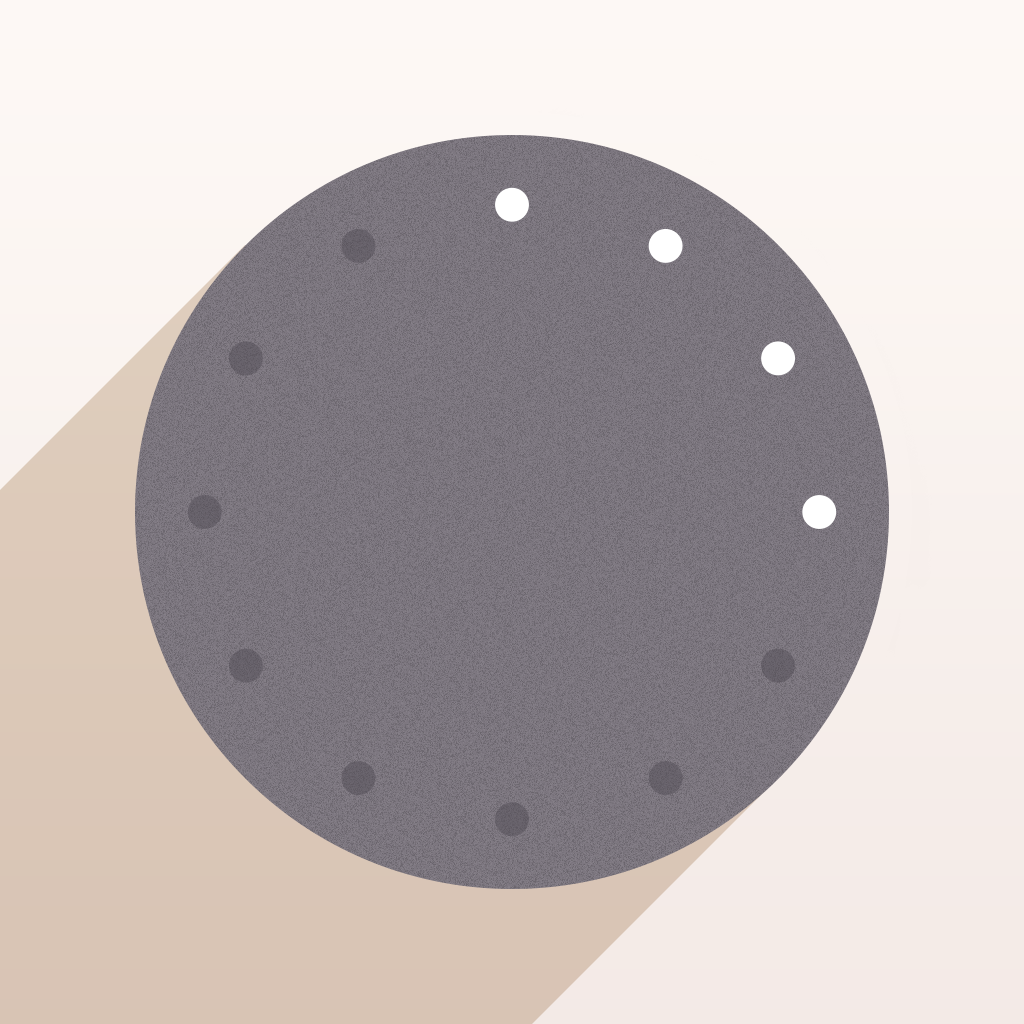 Shine™
MISFIT WEARABLES CORPORATION
Related articles