AppAdvice's
Ultimate
iOS
Accessory
Holiday
Gift
Guide
For
Guys
November 28, 2013
Happy Thanksgiving! After kicking off our gift guide extravaganza last week with a look at
perfect accessories for iPhone owners
, we're switching our focus today. Here are 10 perfect gift ideas for the men out there who love their iOS devices. Keep a lookout for an Accessory Gift Guide for Kids next week on Wednesday, Dec. 4 and an edition focusing on gifts for her one week later.
Kick Back and Enjoy
With the new iPad Air being so light and thin, it's often hard to find a case that offers a nice amount of protection without adding a lot of bulk. I think the RUGGD from TYLT is a great example that pretty much any guy would love to sport. Even though it weighs in at a little less than half a pound, the case is designed to be a rugged option. A hard outer shell and energy-absorbing inner liner protects the tablet from shocks and drops. And as a bonus, the built-in and collapsible kickstand can place an iPad Air into a nice number of media viewing angles. Buyers can choose from two different color combinations – a gray and black or green and black version. The case can be purchased now at
TYLT's site for $49.99
.
Go Crazy with Protection
On the other hand, the rugged case market for the iPhone continues to grow as buyers look for ways to protect the expensive handset from whatever life can throw at it. A good choice in that category is the SG Maxx Series Case from Ballistic. Designed for either the iPhone 5 or iPhone 5s, the case offers four different layers of protection. Along with a molded screen protector and shock absorbent inner liner, the handset is covered with an impact-resistant polycarbonate shell and the unique Ballistic Corners. Available in six different color combinations, the
Ballistic SG Maxx is currently on sale for $39.99
and can be purchased directly from Ballistic. A holster with swivel clip is also included.
The Land of the Free and the Home of the Braven
Braven has been busy making a number of quality audio accessories, and this year fellow accessory maker Incipio took notice and acquired the company. And if you're looking for something a little different than Jawbone's Big Jambox, the Braven 855S is a very nice option. Featuring 20W of power, the 855S weighs in at a little more than 3.5 pounds and offers a powerful punch with a number of nice features. First up, the entire speaker is water resistant and can withstand a splash of rain or water. The spectacular battery also offers up to 20 hours of portable music without needing to be recharged. With a built-in USB port, users can also recharge pretty much any device imaginable with the 8,000 mAH battery. Throw in another 855S, and the two speakers can be daisy chained to offer a true wireless stereo experience. I've been using the 855S for a few weeks, and have been extremely pleased. The speaker provides great audio quality, and it will look good on a desk or out and about on an adventure. The Braven 855S
is available for $299.99 from Amazon.com now
.
Cut the Cord
The quality of Bluetooth headphones has rapidly improved in the past few years. Originally, if you wanted to go wireless, Bluetooth headphones were large and uncomfortable. But that really changes with the Jaybird BlueBuds X. Looking at these earbuds, it's very hard to tell that they are wireless, offering a very small footprint. But that's just one part of the equation. Designed with the athlete in mind, the earbuds offer a lifetime warranty against sweat and are covered with Liquipel material. And even with the small size, the battery can last for up to eight hours before needing to be recharged. And now onto the two most important features of any earbuds – the music quality and fit. In both areas, the BlueBuds X really excel. Thanks to a custom implementation of the Bluetooth codec, the audio from the earbuds is nearly as crisp and clear as a wired pair. And in many situations, I thought the Bluebuds X sounded better than a similar wired set. The audio was striking, and both the bass and treble from songs came in evenly and balanced. As far as fit goes, JayBird offers three sizes of earbud tips and special ear cushions. Locking into the ear, it's near impossible for the earbuds to fall out. And trust me, I definitely tried. Available in black or white, you can snag a pair of the Jaybird BlueBuds X for
$129.88 on Amazon.com now
.
Hot Power
While I enjoy doing some serious camping and backpacking from time to time, I usually have to leave all my beloved iOS devices at home. Along with adding extra weight to a pack, there's usually no logical way to charge an iPhone in the middle of nowhere. That's where Practical Power and its PowerPot V come in. Even though it can be used as a pot to boil water, the main draw is its ability to act as a lightweight thermoelectric generator that converts any heat source into DC electrical power. So, while you're boiling water for a morning cup of coffee out on the trail, you can charge pretty much any device with the pot's built-in USB plug. I haven't gotten the chance to use the system, but I can't wait to get out on the trail soon.
The PowerPot V retails for $149.95
and can be ordered from the company's site now. For another $59, buyers can also purchase the Lithium 4400 external battery pack that can be juiced up with the PowerPot or any standard USB port.
Every Man Needs Control
There's a remote control, and then there's Logitech's Ultimate Remote Control. Along with the ability to control up to 15 different pieces of equipment at one time, the remote works with 5,000 brands and 225,000 different devices. While the remote is the brains of the system, the included Harmony Hub is the brawn. It turns RF signals from the remote into both IR and Bluetooth commands. So along with the usual TV, DVR, and soundbar, you can also control things like gaming consoles and even the Apple TV directly from the device. It can even be programmed to control the Philips Hue light set. There are two ways to interact with your equipment. Along with the remote's touchscreen, you can download the
free companion app and turn any iPhone or iPad into a remote
.
You can purchase the remote for $299.99 now on Amazon.com
. Even though that's expensive, the near-universal compatibility with any piece of entertainment equipment makes the cost worth it. And the ability to use your iOS device as a full-fledged remote is a big bonus.
King of the Grill
Even though we're in the middle of winter, men can never have enough grill tools. And one of the best I've seen this year is the app-enabled iGrillmini from iDevices. Following up from the larger iGrill introduced last year, the new device tells grillers when their meat is done and ready to eat. Using Bluetooth 4.0 technology, the iGrillmini can connect to an iOS device within 150 feet. With its magnetic mounting capability, the device can be placed directly on the outside of a grill or smoker. A user replaceable coin cell battery can last for up to 150 hours without needing to be replaced. The iGrillmini will set you back
$39.99 and can be preordered now on iDevice's site
. All orders should ship on Tuesday, Dec. 16, and should hopefully arrive by Christmas.
Shaken, Not Stirred
If you've always wanted to learn how to create that perfect drink concoction, there's now an accessory, and app, for that. As the name suggests, the Perfect Drink App-Controlled Smart Bartending system is composed of a smart scale and
companion app
that tells you exactly how to pour that perfect cocktail. The first step is to place any glass, or the included shaker, on the scale. The scale then automatically weighs each ingredient and alerts the bartender when to stop. If you forget to head to the store, the system will also give you drink ideas for what ingredients you've got on hand.
The Perfect Drink system retails for $69.99
and can be ordered from Brookstone's site now.
Swing It!
If you're a golf fan, and are trying to improve your handicap, the 3BaysGSA Golf Pro Swing Analyzer looks to be an interesting accessory that attaches to the top of any club. Advanced sensor technology captures swing data in real time and then sends it to the
companion GSA Pro app
. Golfers can then view an animation of their swing arc and other information like consistency, tempo, back swing time, down swing time, face angle, and more. The app also provides drills to help you improve in problem areas. Weighing only 9 grams, the analyzer shouldn't affect your swing.
The analyzer is $199.95
and can be ordered from Apple's online store now.
The Perfect Man Bag
One of my favorite bag makers, Rickshaw Bagworks, has just introduced a great option just in time for the holiday season. The Commuter 2.1 is a revamped edition of the company's popular bag series. Along with an ability to hold up to a 15-inch laptop in its included removable sleeve, there are more than enough pockets to hold pretty much anything you can dream up – including an iPad with the internal slash pocket. And unlike other computer bags, the Commuter 2.1 actually stands up on its own instead of tipping over.
Retailing for $180
, the Commuter 2.1 can be ordered directly from Rickshaw's site now. There are a huge number of ways to customize the bag as buyers can select from many different fabrics for the exterior of the bag. Rickshaw also allows you to select the color for the exterior, binding, and label. As a side note, since every bag is handmade at the company's shop, it will take 7-10 business days after an order is placed for your bag to ship. But the wait is definitely worth it. If you want a bag delivered by Christmas, you'll need to place an order by Sunday, Dec. 8. Look for a full review of the Commuter 2.1 soon.
Mentioned apps
Free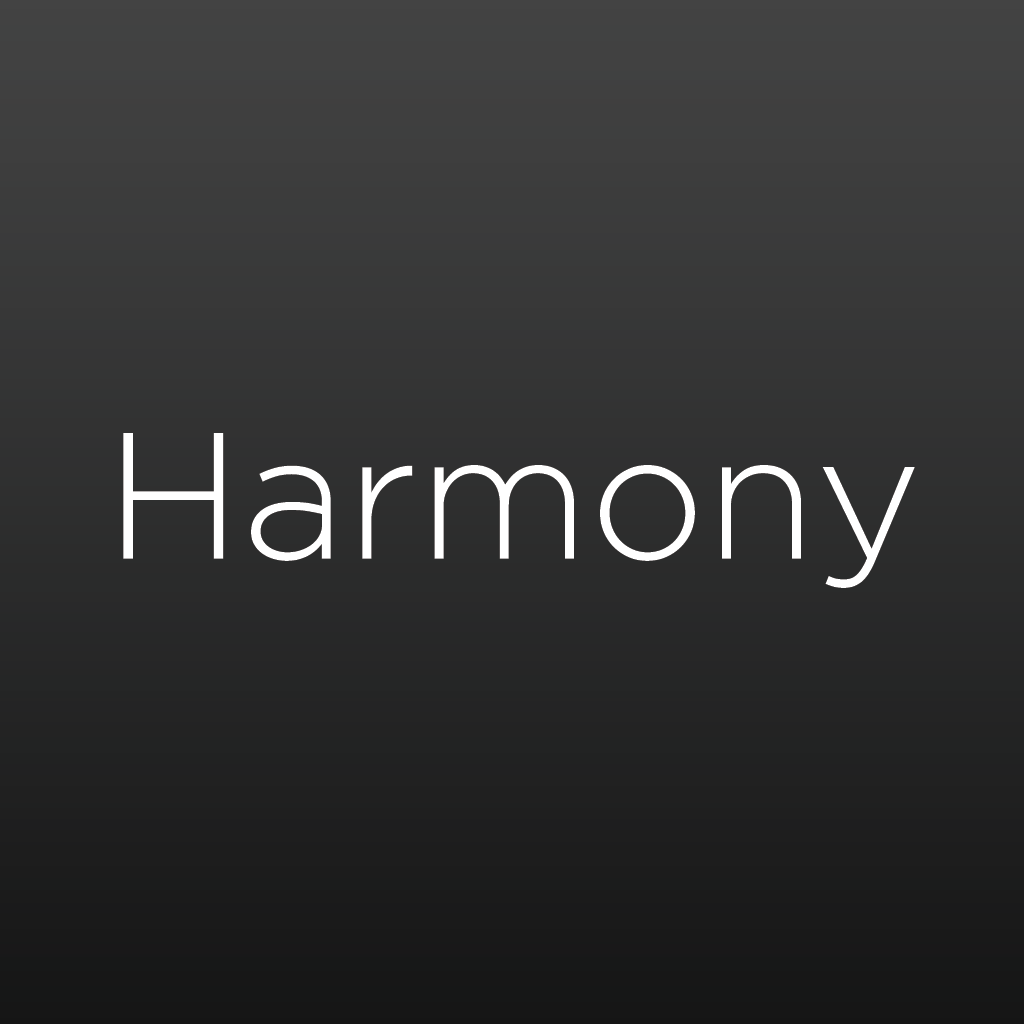 Harmony® Control
Logitech Inc.
Free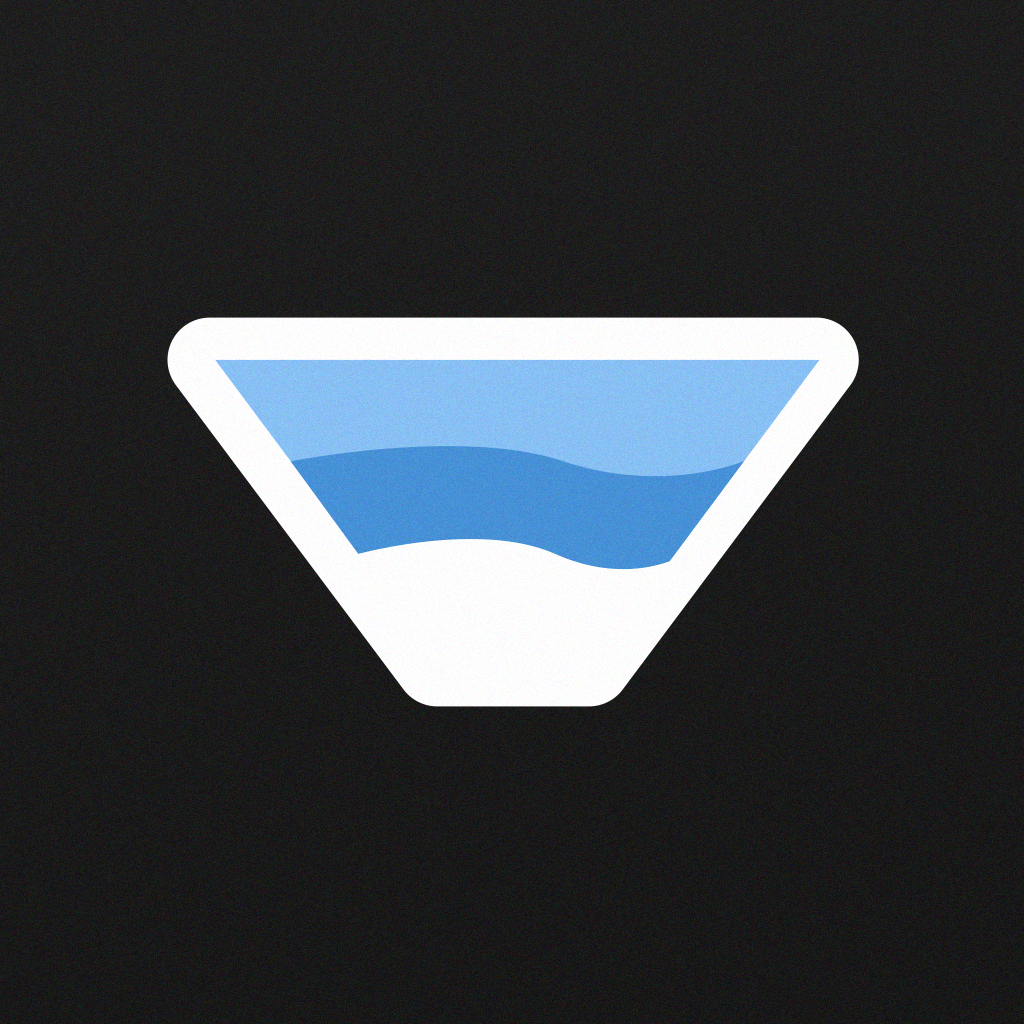 Perfect Drink
Pure Imagination, LLC
Free
GSA PRO
Perception Digital Limited
Related articles