Review:
Expand
Your
Storage
With
The
SanDisk
Connect
Wireless
Media
Drive
January 29, 2014
Company:
SanDisk
Product:
Connect Wireless Media Drive
Price:
$79.99 (32GB) and $99.99 (64GB)
Compatibility:
Any iOS device
Website:
www.sandisk.com
Date:
Jan. 29, 2014
The Product
Even though I own a number of iOS devices, I always seem to run into one major problem – not enough storage space. Along with a ton of apps, I always seem to keep way too much music, videos, and photos on my iPhone and iPad Air. Usually, the options are pretty limited in my situation. Either buy a new iOS device with more storage, or constantly juggle apps and other media. But SanDisk has introduced an interesting new product with its Connect Wireless Media Drive. Basically think of the device as a small, battery-powered flash drive. Weighing in at a very svelte 2.72 ounces, the media drive can easily fit into the palm of your hand or a shirt pocket. Buyers can select from two different size capacities – 32 and 64 GB. But the storage capacity doesn't stop there. With a built-in SDHC/SDXC slot, you can add up to another 128GB for a maximum of 192GB. That's a lot of storage in such a small package. After fully charging the drive with the included micro-USB cable, you'll need to download the app to interact with the content. For some inexplicable reason there are separate versions for the
iPhone/iPod touch
and
iPad/iPad mini
. Once turning on the power, head on over to the Wi-Fi settings of an iPhone or iPad. Select the drive to connect to it. Unfortunately, the drive doesn't automatically offer any privacy settings. You'll need to open the administration settings inside the app to set a password for the media drive. If you don't do that, anyone within Wi-Fi range can connect to the drive when it's powered on. While you can easily transfer files directly from your iOS device to the drive, I mostly connected the device to a Mac. Just like a flash drive, it automatically appears on the desktop. You can then transfer over whatever files you need. Once unplugged from a computer or charger, SanDisk promises up to eight hours of battery life. And during my testing, I easily surpassed that number more than once. As a nice feature, the drive automatically shuts off after 10 minutes of being idle to conserve power. Even though I mostly connected to the device directly, you can also connect to the drive and Internet simultaneously. But if you're interested in doing that, I found that the streaming quality and playback speed of movies and other videos did take a pretty big nose dive. And even though it is tailor made for iOS devices, you can even connect to the drive wirelessly from other devices like a Mac or PC, which could definitely come in handy. Up to eight devices can be connected to the drive at once. As for the app itself, it recently received an iOS 7 inspired makeover to better fit in with Apple's newest OS. The drive itself does have small status lights, but the app will show more precisely how much battery power is left along with available memory on the drive and optional storage cards. I'm a big fan of the drive itself, but its exterior isn't spectacular. After just a few weeks of use, both the raised checkerboard top and brushed aluminum sides received more than a few scratches. That was definitely disappointing as I made sure to handle and store the drive carefully. But that's just a small issue.
What's Hot
Portable and compact.
Built-in battery can last for up to eight hours on a single charge.
Users can add up to an extra 128GB with the expandable storage slot.
Files can be accessed using just through a Web browser.
Don't need an Internet connection to connect to the drive.
Can even be used with non-iOS devices.
What's Not
If a password isn't set, anyone nearby can connect to the drive and see its contents.
Companion app was sometimes buggy and slow to respond.
Our Advice
I've been really pleased with the Connect. While traversing Texas twice during the holiday season with my family, I was quickly able to load up all the movies and TV shows I needed to keep my family happy while on the long trips. It's also a great way to help offload those files that seem to always take up the most room on our iOS devices. I've been thrilled to make the dreaded "Storage Almost Full" dialog box a thing of the past on all of my family's devices. And it's a lot less expensive then buying a iPhone or iPad with more storage space.
Scores
Aesthetic Appeal:
 ★★★★☆
Wow Factor:
 ★★★☆☆
Build Quality:
 ★★★☆☆
Value:
 ★★★★★ Buy Now:
$79.99 (32GB) and $99.99 (64GB) from Amazon.com
. [gallery link="file"]
Mentioned apps
Free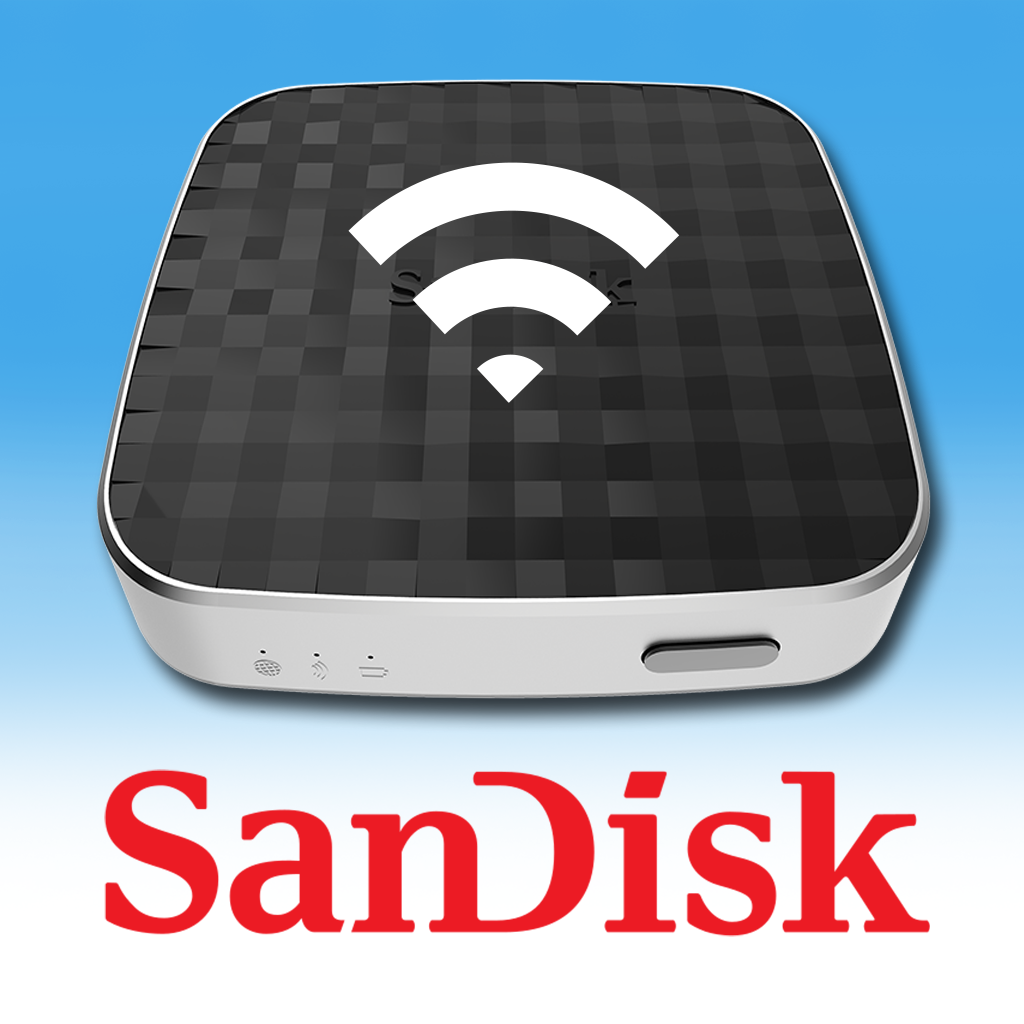 SanDisk Connect™ Wireless Media Drive
SanDisk
Free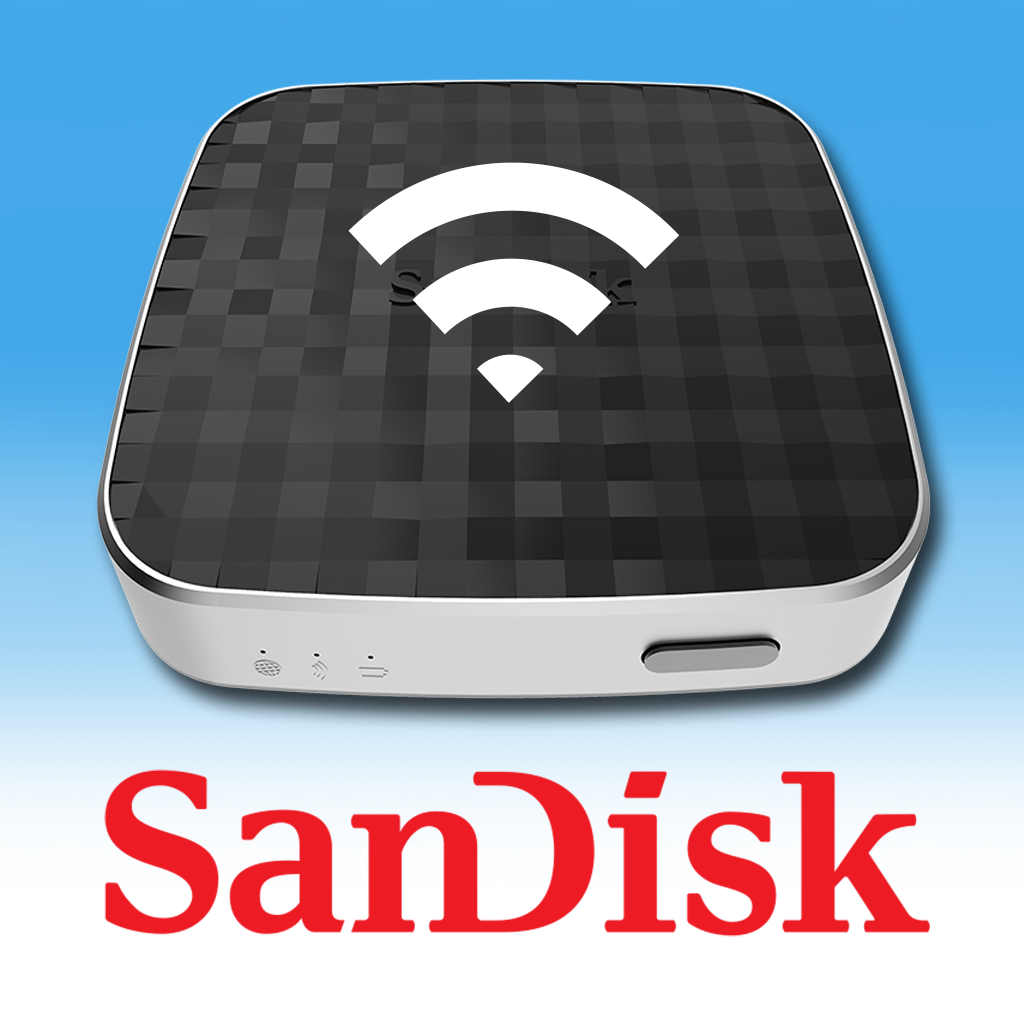 SanDisk Connect™ Wireless Media Drive HD
SanDisk
Related articles