AppAdvice
Game
Of
The
Week
For
Feb.
7,
2014
February 7, 2014
Every week, our staff will handpick a game from the past two weeks that we believe is a must-download for your iPhone or iPad. These games will always be from a wide variety of genres, but they are chosen because our own staff members love it and can't quite put it down. So here are this week's picks! Enjoy, and happy gaming!
Marvel Run Jump Smash
Can't get enough of Marvel's The Avengers? Then you're going to love our Game of the Week: Marvel Run Jump Smash.
In this superhero-sized endless running game, you will start off as a S.H.I.E.L.D. agent, and call upon your favorite members of the Avengers for aid. The graphics are done up in cartoonish comic book style, though it's unfortunately not optimized for Retina screens. And of course, there is some quirky music to get you focus on getting as far as you can for racking up a top score.
So you will start with Nick Fury or Maria Hill, and your job is to go after Loki. Of course, being an ordinary human, you won't get far with that objective, so as you run, you will find discs with the faces of Earth's mightiest heroes. Grab these to change into that hero, and then you gain their special abilities to use in the chase, like flight, agility, and strength to overcome any obstacles that get in your way.
The game starts with Captain America, Black Widow, Hulk, and Iron Man. There are also others that you can eventually find and unlock with gold bars, like Thor, Spiderman, Captain Marvel, and even Hawkeye. S.H.I.E.L.D. is full of surprises, though, and there are plenty of mysterious heroes in slots that are marked confidential, which will be coming in future updates.
The comic book nerds among our team have been thoroughly enjoying Marvel Run Jump Smash, and if you like The Avengers and endless runners, then this one will be right up your alley. You can grab it for free in the App Store as a universal download.
For more information on Marvel Run Jump Smash, check out Katy's review.
Honorable Mention
Pyro Jump
We've all heard the phrase "love like a burning fire," but have you ever thought if a flame could be in love? With our Honorable Mention, Pyro Jump, now you can find out.
Turns out that Pyro the Flame is in love with Princess Paper. Think about that for a second — what happens to paper when flame is brought to it? That's right, it burns, baby. Of course, when you're in love, you do crazy things just like that.
Pyro Jump features gorgeous visuals that are a treat on the eyes. The environments are lush and colorful, animations are wonderful, and the world is filled with cute and lovable characters that you will fall in love with.
Your job will be to guide Pyro from platform to platform, wheel to wheel, in his one life quest to be with his Princess Paper. This will be much harder than it sounds, as you have gravity to worry about as well as dangerous hazards that will extinguish you easily. There are bonus levels and challenges to unlock if you can complete levels without any flaws.
We've been enjoying Pyro Jump lately, and it's definitely a title that is worth picking up if you enjoy challenging platformer games. You can get it in the App Store as a universal download for free.
For more information, check out our original post.
Mentioned apps
$0.99
Marvel Run Jump Smash!
Marvel Entertainment
Free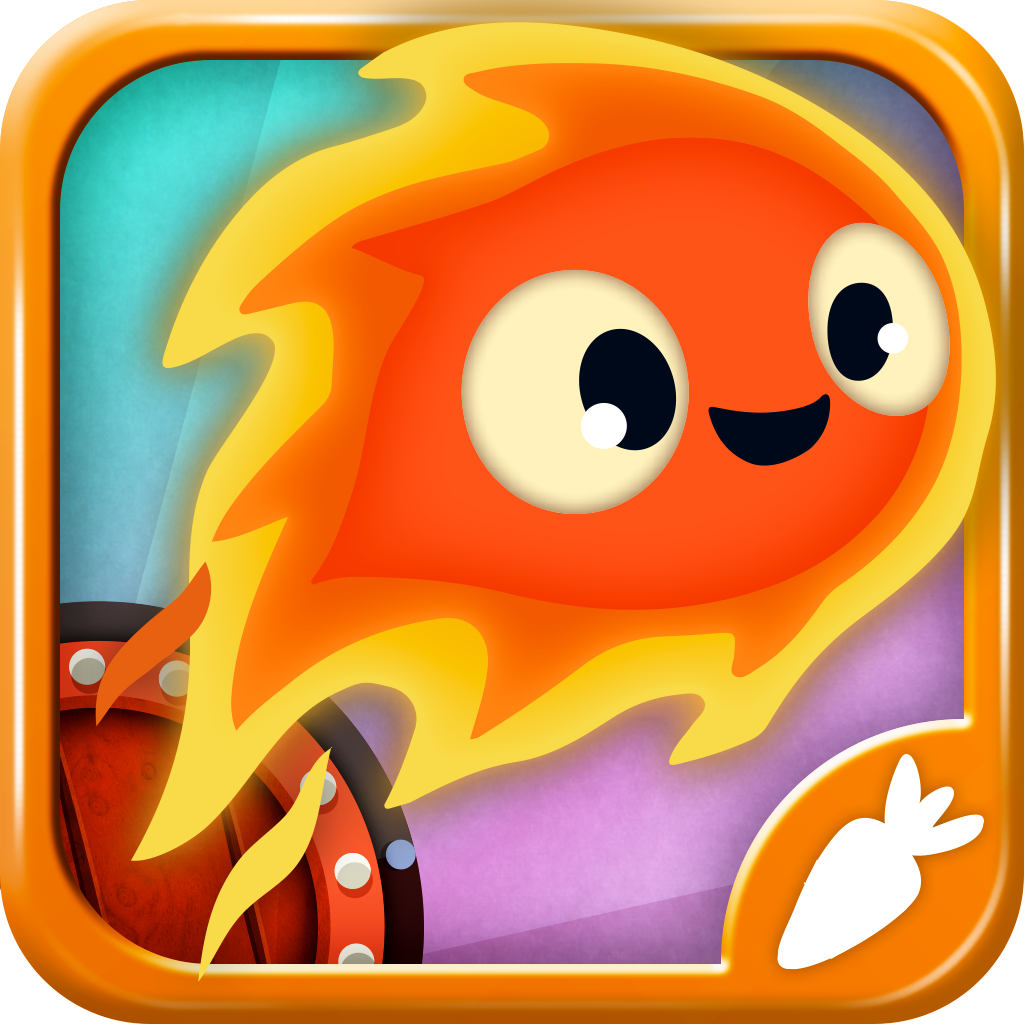 Pyro Jump
Pinpin Team