AppAdvice
Game
Of
The
Week
For
April
4,
2014
April 4, 2014
Every week, our staff will handpick a game from the past two weeks that we believe is a must-download for your iPhone or iPad. These games will always be from a wide variety of genres, but they are chosen because our own staff members love it and can't quite put it down. So here are this week's picks. Enjoy, and happy gaming.
CLARC
In the mood for a fun and relaxing puzzle game with drunken robots to unwind with this weekend? Then look no further than our Game of the Week, CLARC. This game features gorgeous, graphic-novel style graphics that are reminiscent of other popular titles, such as Borderlands. All of the environments that you will explore are rich in detail and incredibly vibrant, and the various drunk robots you encounter are charming and delightful to see. Personality is abundant in this game, as our main character (who looks like Wall-E) explores and fixes things, falls in love with missiles, and gets into all kinds of trouble. The game also has an original score that is quite delightful to listen to as well, adding another layer of depth to the game. There are over 100 puzzles to work your way through as the story unfolds. You will learn of a dangerous enemy ship who is approaching Mars (filled with robots who like to party), and it's only up to you, a maintenance robot named CLARC, to save Mars and all of the robot inhabitants. All levels will involve tricky puzzles that get progressively harder as you go along, but there is no timer or scoring system, so players are able to go at their own pace. The controls involve a tilted D-pad, camera rotation buttons, and an interaction button for grabbing items and talking to other characters. It is simple enough, but takes some time to get used to. However, once you master them, moving around is a breeze. We've been enjoying CLARC on our iOS devices for those times we just want to kick back and relax with a good puzzle. If you're looking for that type of game, then make sure to pick up CLARC for your iOS device today.
It's on the App Store for $3.99
, and there's a
free version to give the game a try before committing
. For a closer look at CLARC, make sure to
check out my full review
.
Honorable Mention
TriBlaster
Looking for a blast from the past? Then you should definitely check out our Honorable Mention this week: TriBlaster. If you remember the classic arcade game, Tempest, then you're in for a treat with TriBlaster. This retro game features awesome vintage graphics that pay a nice homage to the original. There are bright, neon-colored lines, shapes, and plenty of explosions. The game tops it all off with a quirky chiptune soundtrack and fun sound effects to give you that "pew pew" feeling. There are about 100 levels in the game, and your goal is to survive each wave of enemies. You'll find a differently shaped abstract tube in each level, and you will need to blast the enemies that are coming towards you before they kill you first. Controls are simple, requiring players to swipe left and right to move in that direction while also firing automatically. You can jump back to attack enemies who reach the base line, and you can also activate a laser beam weapon, though this needs an energy refill to use again (the green triangles fill up the gauge). You only get a certain number of lives, and when these are out (taking hits depletes you of one), the game ends. You get points based on the enemies you've killed, as each will have different point values. When the game ends, you will need to start over from the beginning on the next one. However, you can reach "checkpoints" in intervals of 25 levels, so if you manage to reach level 25, you can opt to start from that point in the next game. As there are only 100 levels, there are only three other starting points besides the first level. We're enjoying the retro arcade action offered in TriBlaster, and if you're looking for a fun tribute to a classic, then you should give this one a try.
You can get TriBlaster on the App Store as a universal download for $0.99
. For more informatin on TriBlaster, don't miss out on
my original review
.
Mentioned apps
$3.99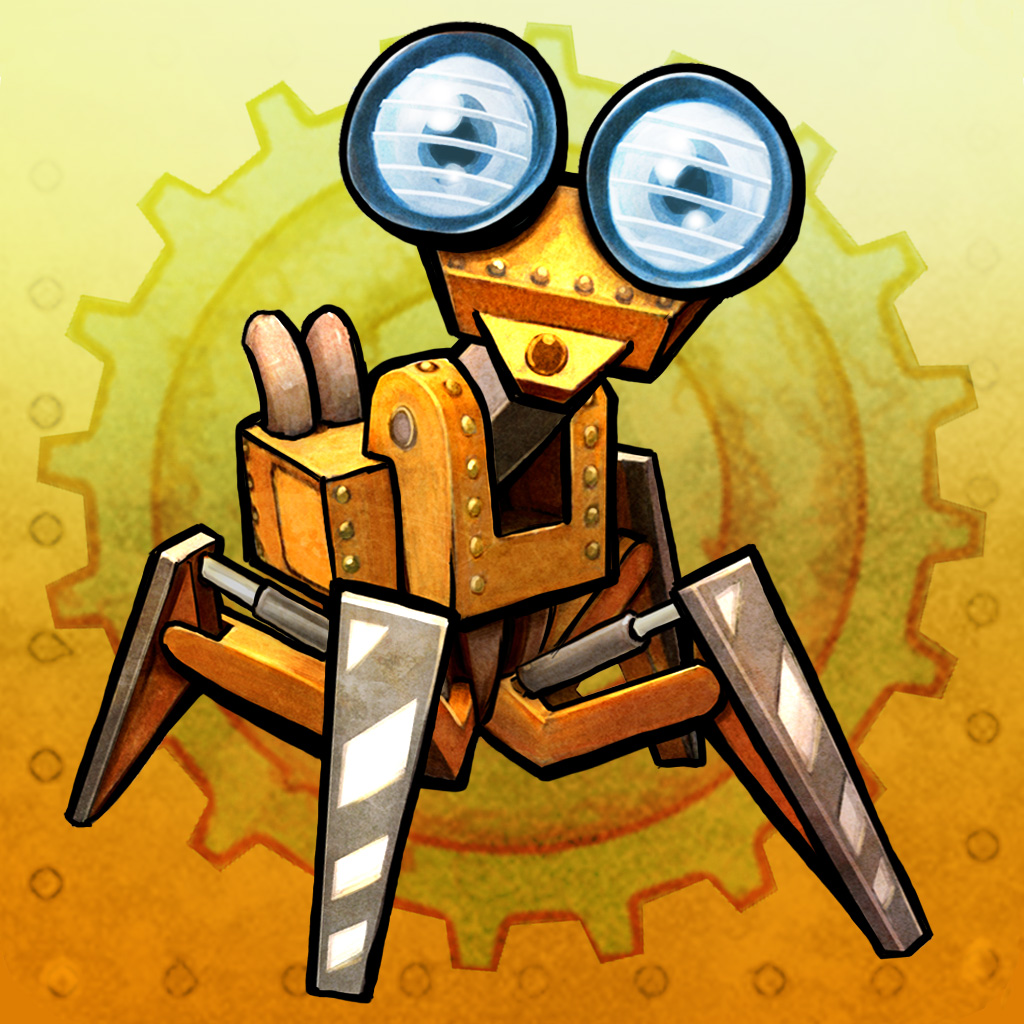 CLARC
Matthias Titze
Free
CLARC lite
Matthias Titze
$0.99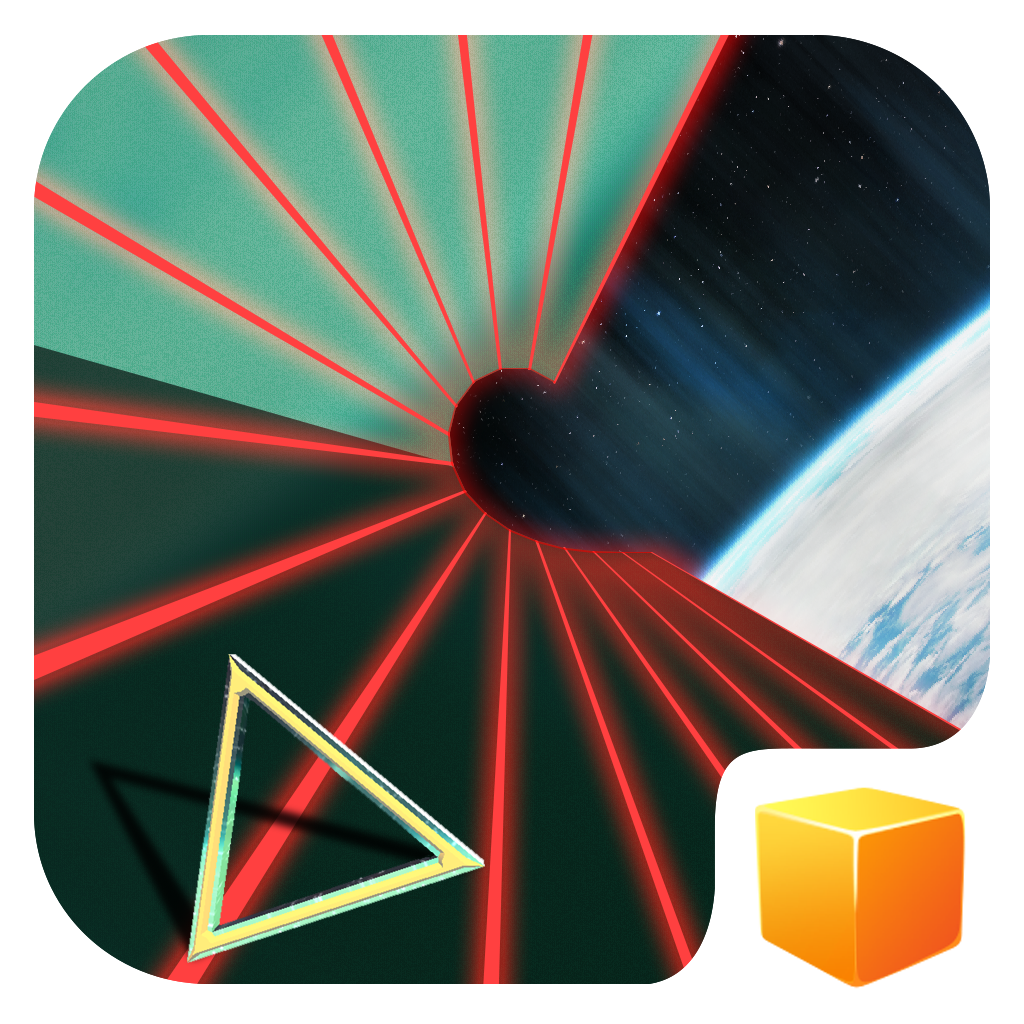 TriBlaster
Bulkypix
Related articles