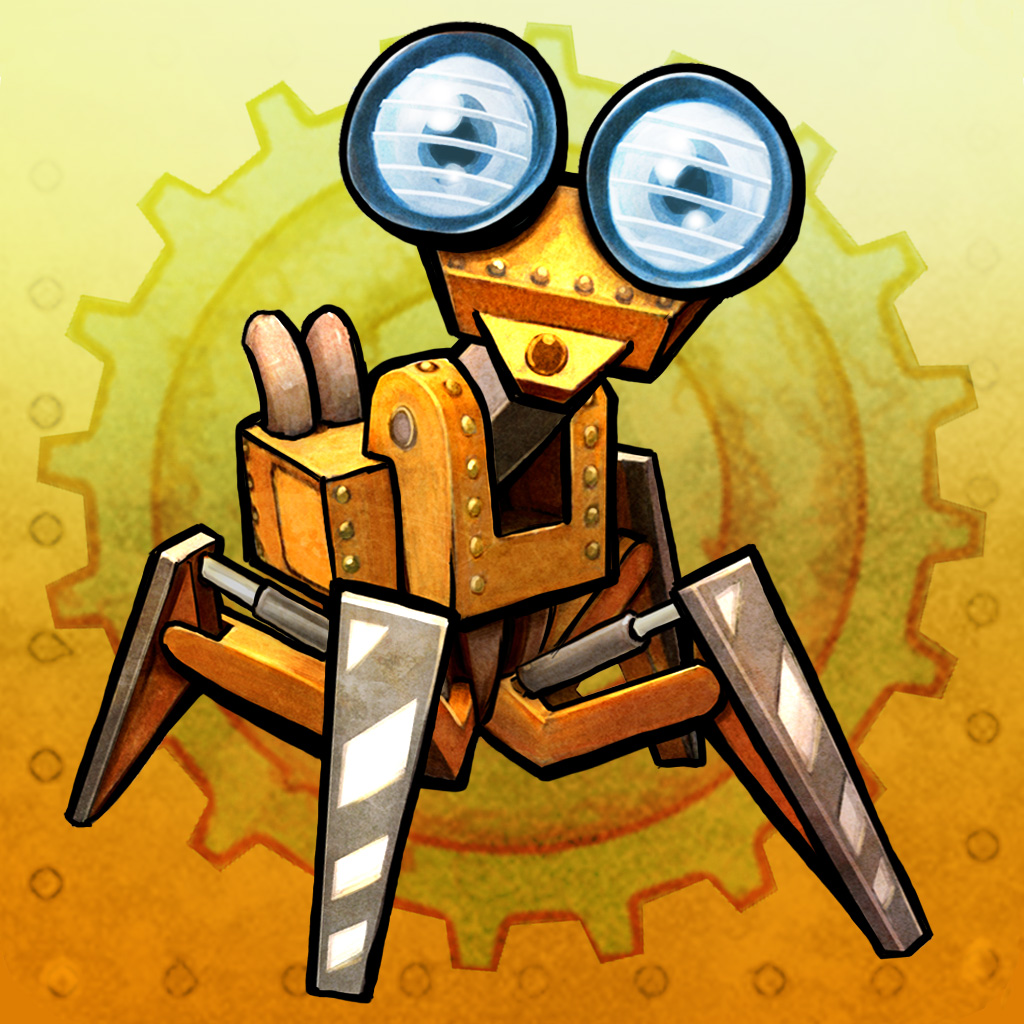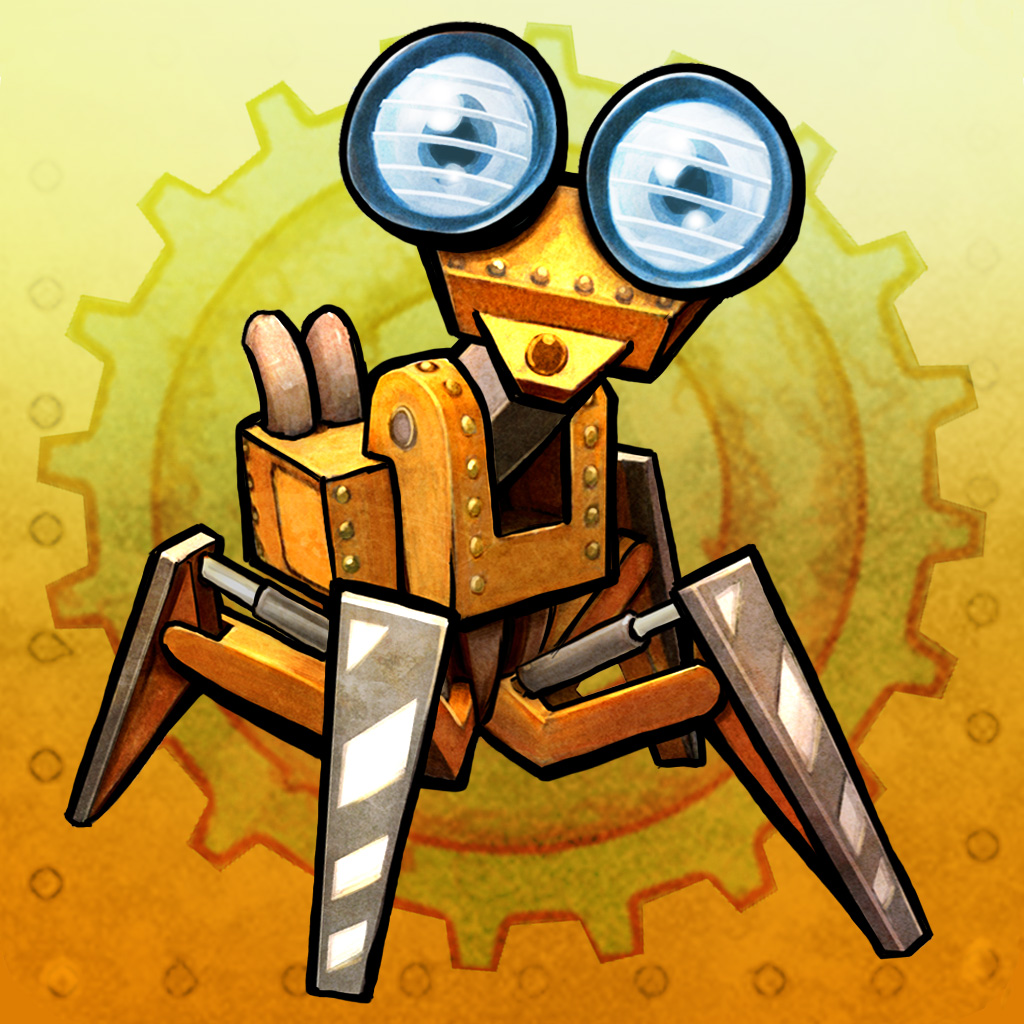 Solve
Puzzles
And
Save
Drunken
Robots
From
Danger
In
CLARC
March 26, 2014
CLARC ($3.99) by Matthias Titze is an isometric, grid-based puzzle game, featuring drunk robots. If you enjoy charming puzzle games that have a little bit of depth to them, then you will love CLARC.
If there's one genre type that I'll never have enough of, it's definitely puzzle games. There's just something about puzzles that always keep me coming back for more. It's probably the calming nature of the game, as well as the stimulating and challenging nature of the puzzles that you end up needing to solve. And when you mix it in with some gorgeous visuals, well, you have created a winner. CLARC falls into this category — it's just a delight to play.
The biggest draw of CLARC, to me, were the visuals. It has the graphic-novel type of art style, and it reminds me of other games like Borderlands. You'll be captivated by the visuals of CLARC, from the incredibly detailed and lush world of Mars to all of the various, endearing (and drunk) robots that you will encounter on your journey as CLARC, the Wall-E like maintenance robot. The animations in the game are smooth for both cutscenes and actual gameplay, and I experienced no lag on my iPhone 5s. The soundtrack is quite stunning, and sound effects are fun and eccentric, considering the nature of the game.
The plot of CLARC is quite bizarre, as you have the planet Mars filled with partying robots. You'll find out that the power has been cut in the beginning due to an accident, and thus CLARC sets out on a journey to fix it and appease the drunken robots. You'll end up falling in love with beautiful nuclear missiles, dealing with intoxicated supercomputers, and the dangerous threat of a ship called M.O.T.H.E.R. that will endanger the factory on Mars. Only the maintenance robot, CLARC, can save the day, and his friends.
There are over 100 puzzles that players can solve, which are spread out over 25 different areas. If you enjoy longer iOS games, then you should be satisfied with CLARC, as it provides about 12 hours of gameplay, which is not bad for the price. In order to advance the story and move on to the next puzzle, you will need to solve the current one. If you are stuck, you can always restart that puzzle from the beginning as well.
The controls do take a bit of time to get used to, as they are pretty unorthodox due to the angled top-down perspective of the game. In the bottom left is a virtual d-pad for movement, but it's rotated about 45 degrees clockwise from a typical d-pad, so the buttons are more diagonal. The bottom right has a button for interacting with other characters, or grappling items to move around for puzzles. You also flick your thumb along this area to rotate CLARC, similar to how you aim in dual-stick shooter games. It took me a while to get used to the controls, but once you learn and master them, it's not that bad. The developers went with this control scheme to give you "tight controls that will remind you of the retro feeling of your first console."
There is a lot to solve in CLARC, and it will surely keep you entertained for a long while. It's pretty relaxing as well, despite being considered an "actiony" puzzle game. There aren't any power-ups or in-app purchases in the game either, so it's all just about using your brain to solve the various puzzles that you will find yourself in. The beginning puzzles will, of course, be simple, but the further along you are in the story, the harder things get.
I'm really enjoying CLARC so far, and it's certainly one of the better games I've found this year. My only annoyance with the game were the controls, and I wish that there were more options for customizing it to my liking. Other than that, the game is quite an enchanting experience that you need to discover for yourself. I highly recommend this game if you enjoy puzzle games with an alluring and peculiar story, superb graphics, and a tranquil soundtrack.
You can find CLARC on the App Store as a universal download for $3.99. You can also try the game out before committing to the full version with CLARC Lite.
Mentioned apps
$3.99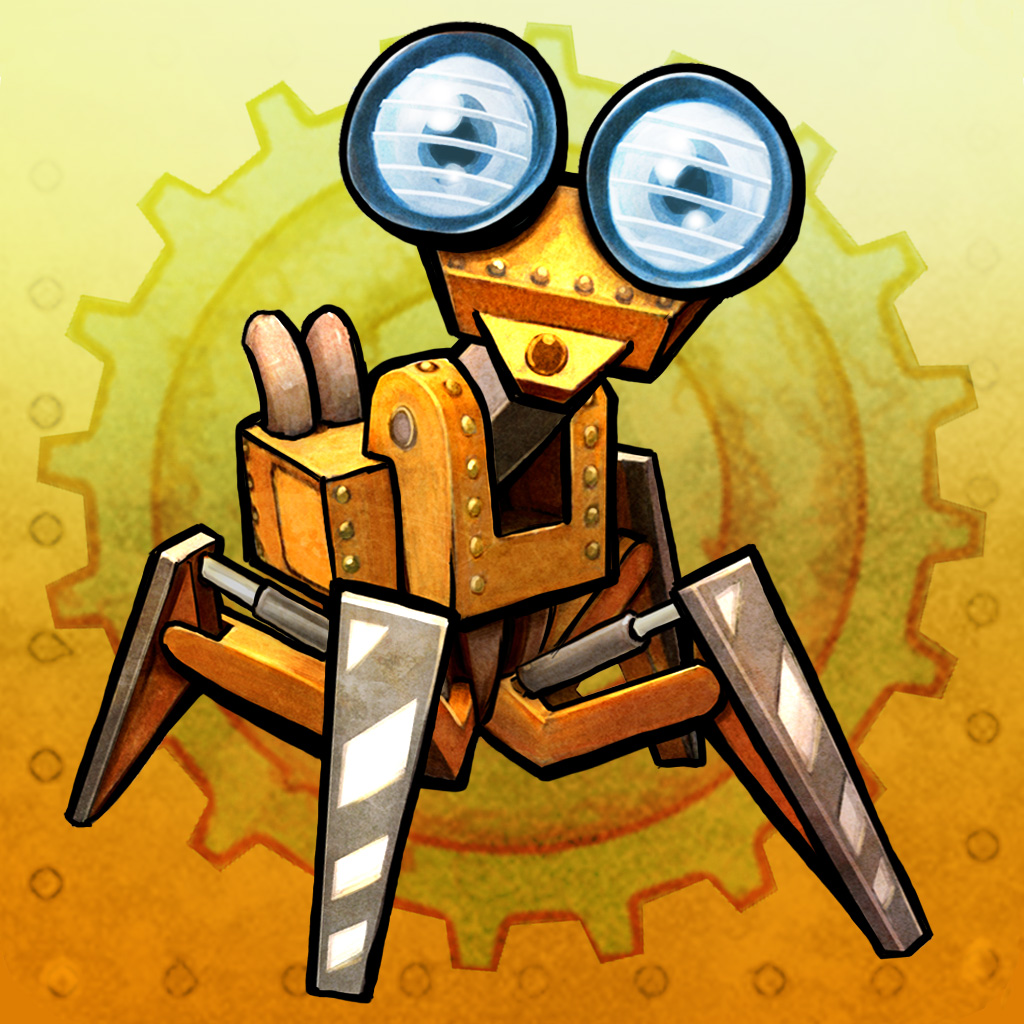 CLARC
Matthias Titze
Free
CLARC lite
Matthias Titze
Related articles