AppAdvice
Game
Of
The
Week
For
May
2,
2014
May 2, 2014
Every week, our staff will handpick a game from the past two weeks that we believe is a must-download for your iPhone or iPad. These games will always be from a wide variety of genres, but they are chosen because our own staff members love it and can't quite put it down. So here are this week's picks! Enjoy, and happy gaming!
Wayward Souls
In the mood for an awesome roguelike dungeon crawling adventure? Then you need to grab our Game of the Week, Wayward Souls from Rocketcat Games. This is an indirect follow-up sequel to the development studio's original hit, Mage Gauntlet.
Wayward Souls features gorgeous 16-bit visuals that serve as a nice homage to the classical RPG games back in the day. The various dungeon areas you'll be exploring and fighting your way through are all incredibly detailed, and the character sprites (heroes and enemies) all have their own unique look and personality. The game also has an adventurous soundtrack that will get you in the mood for dungeon crawling and exploration, and the sounds are fun as you hack-n-slash or use powerful spells.
The game has three classes you can choose from in the beginning, which are the Warrior, Mage, and Rogue. You can earn the Adventurer, Spellsword, and Cultist once you clear the bronze, silver, and gold level dungeons.
Controls are responsive and intuitive, having players control movement by swiping their left thumb to move in all directions, and swiping gestures for basic and special attacks, as well as defensive skills. There are also standard analog controls if you are not comfortable with the swipe gestures.
Since this is a roguelike, you need to think of every move carefully, as health potions are scarce, and you will have to start over from the beginning if you end up dying. The dungeons will have several floors, and all of the enemies will have their own distinctive behavior and attack patterns that you'll need to learn. Each dungeon will be randomly generated, so it's never the same run twice.
Coins can be obtained to buy upgrades for each hero, which can be used to your advantage in battles. There are also shrines that grant special blessings and forges that can upgrade your weapon with a powerful ability.
We've been addicted to Wayward Souls since it first became available, and it's definitely our must-have game for the week. Get it on the App Store for $4.99 as a universal download. More content is planned in future updates, and the price will increase by a dollar with each update, so make sure to grab it now.
For a more in-depth look at Wayward Souls, make sure to check out my full review.
Honorable Mention
Bonsai Slice
Every now and then, you will stumble upon something that is truly special and unique to the App Store. And this week, our Honorable Mention pick falls into that category. Meet Bonsai Slice, the iPad game that will turn your iPad into what feels like a Nintendo Wii nunchuk. Think of Fruit Ninja, but with your iPad as the sword — kind of.
Bonsai Slice features a gorgeous, cartoonish 3-D animated environment that takes place in the middle of the woods. From here, you'll find a miniature tree stump that will spew random objects out of it, and then it's time to slice!
Now, don't swing your iPad around literally, like a sword. All you need to do in the game to slice things up is to swing the iPad around a bit slowly and sanely, as the on screen sword will only have to pass through objects in order to slice them. There are bombs too, which you will need to avoid. If you play this way, then this should prevent your iPad from being flung across the room — we certainly don't want to do that, do we?
Each round is timed, and your score is determined by how well you performed. You will earn coins to spend in the shop for better swords that not only look cool, but have special abilities like increasing the time limit, the amount of coins you earn, and much more.
We've been enjoying Bonsai Slice on our iPads (and haven't damaged them, thankfully) over the last week. If you're looking for a fun and interesting twist on the typical slicing game, then you're in for a treat with Bonsai Slice. Pick it up on the App Store for your iPad for $2.99.
For more information on Bonsai Slice, check out our original review.
Mentioned apps
$4.99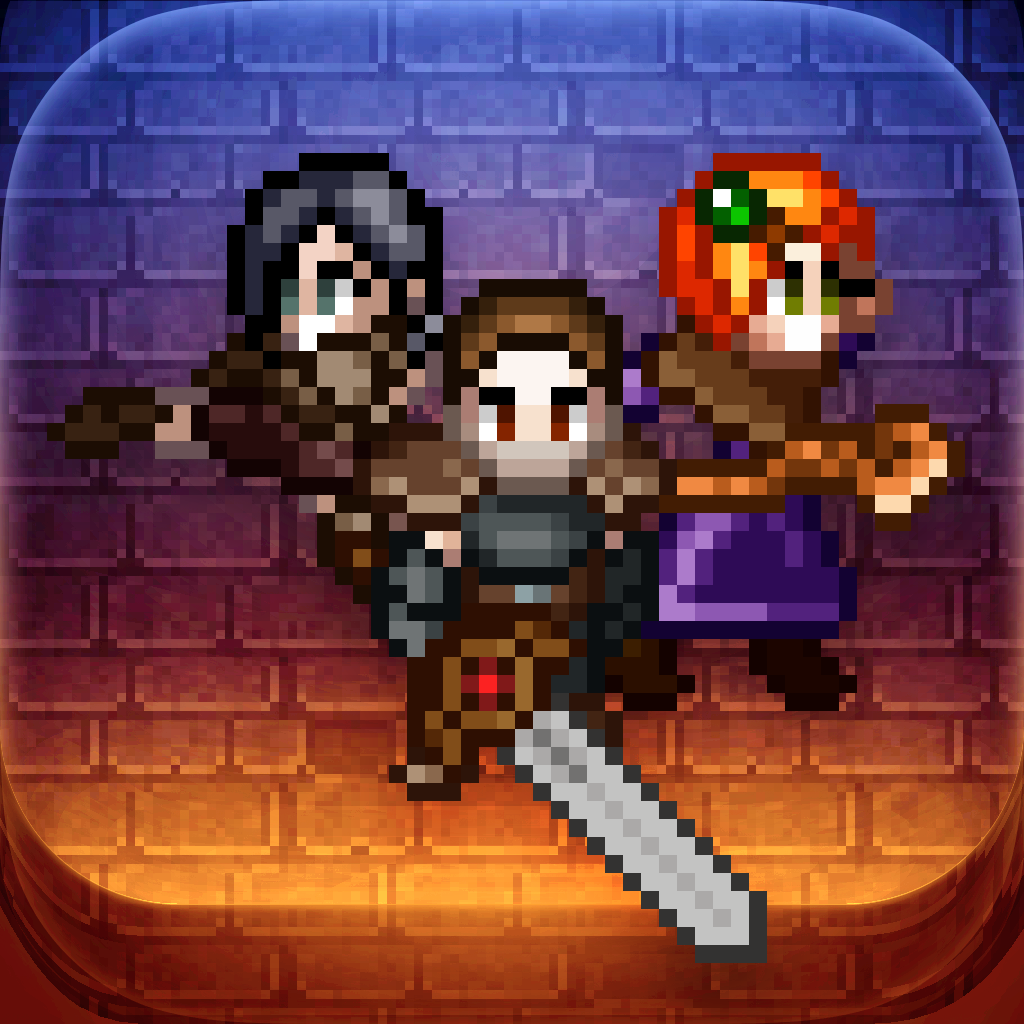 Wayward Souls
Rocketcat Games
$2.99
Bonsai Slice
Playground Theory
Related articles