Defy
Gravity
In
Beyond
Gravity,
An
Upcoming
Sci-Fi
Platformer
From
Bike
Baron's
Creator
June 23, 2014
The folks behind
Bike Baron
are back with an in-development iOS application set to launch early next month. In the new game, developer Mountain Sheep charges iOS device owners with the task of "jumping" between planets in order to collect as much bounty as possible. This gets harder, however, with each passing planet. In a post recently added to the TouchArcade forums, Mountain Sheep
announced the game
and provided a few details concerning the upcoming title. There, the developer explains:
Beyond Gravity is procedurally generated "platformer" where you jump in-between planets and try to collect as many pickups as you can. This gets progressively harder the further you jump. No need to worry tho as you can upgrade your character with loads of upgrades and power-ups! Take control of brave space explorer and hold out as long as you can while collecting missing parts of your spaceship. Never miss to build up crazy score multipliers.
If you were a fan of Bike Baron, Beyond Gravity looks like it's an app you don't want to miss. While Beyond Gravity is quite different, Mountain Sheep adds that both apps share the same "level of polish" and also get "pretty hard" at certain points. Features of the upcoming app include:
Cleverly designed control scheme where all actions in the game are controlled by only one button - the whole screen.
Procedurally generated levels ensure non-repetitive and never ending fun.
Many goals and upgrades waiting to be unlocked, providing hours of entertainment.
Unique, old-cartoon style graphics running at 60fps.
Beyond Gravity should launch on the App Store in early July, and once available it'll retail for $1.99. The good news for iOS gamers is that the title will be a premium app, and won't feature in-app purchases (IAPs) which advance player progress and unlock additional items. For more information on the app, gamers can also check out
Beyond Gravity's Tumblr Web page
. We'll let you know once it's available to download.
Bike Baron
, on the other hand, can be downloaded now for $0.99 and is optimized for the iPhone, iPad, and iPod touch. [gallery]
Mentioned apps
$0.99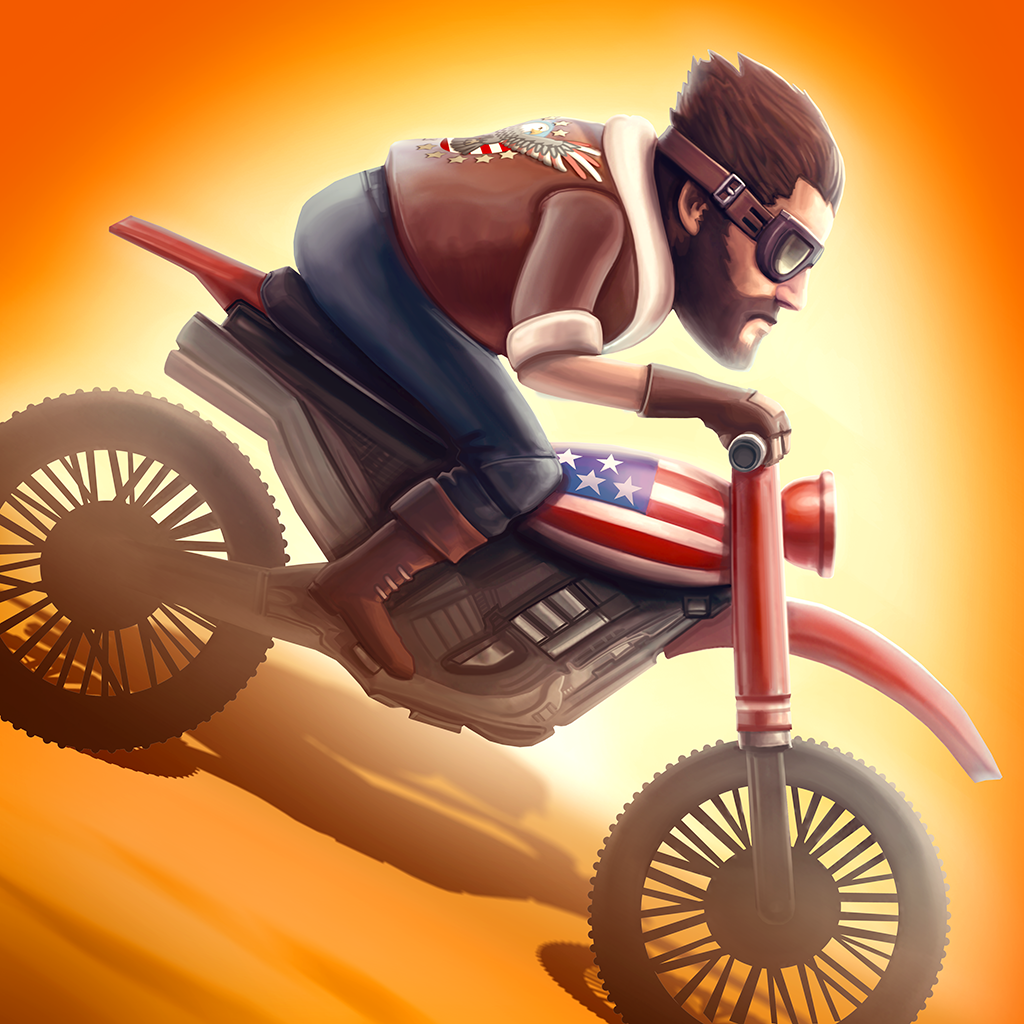 Bike Baron
Mountain Sheep
Related articles