Combine
Random
Chance
And
Risky
Choices
To
Win
In
DeNA's
Super
Battle
Tactics
July 4, 2014
Tank TV is now live in DeNA's latest iOS release, Super Battle Tactics.
Super Battle Tactics is a turn-based strategy game that features tanks, tanks, and even more tanks. But perhaps more interestingly, the game lets you play with heavy armored fighting vehicles while being challenged to come up with the correct combination of risk-taking and random chance.
You see, Super Battle Tactics lets you roll the dice to determine how much damage your opponents get dealt with. But to ensure victory, be it over other real players or against AI bots, you also have to make risky yet tactically sound choices.
Check out the game's trailer:
If you can't see the video embedded above, please
click here
.
Super Battle Tactics has the following key features:
Whopping War Machines: Contest for coveted machine parts to build a competition-crushing team of tanks
Swift Showdowns: Bring out your best tanks and takedown your competition in fast-paced head-to-head battles
High Risk Choices: Select your targets, time your re-rolls, and unleash strategic attacks to clinch your victory
Extreme FX: Each battle is packed with big explosions and booming sound effects that will get your adrenaline pumping
Accept endorsement contacts from Sponsors for a chance at extremely rare parts and tanks
A significant update is already in the works for Super Battle Tactics to add new social features to the game, including live events and tank clubs.
Compatible with iPhone, iPod touch, and iPad running iOS 6.0 or later, Super Battle Tactics is available now on the App Store as a free-to-play title.
In celebration of Independence Day, Super Battle Tactics features a limited-time Fourth of July tank called, patriotically enough, Uncle Sam.
See also: DeNA Unveils Go Go Ghost, A New Mission-Based Side-Scrolling Auto-Runner, Horn Developer Phosphor Games Unveils WARP: Warriors Of The Red Planet For iOS, and Hasbro And DeNA Roll Out Transformers: Age Of Extinction - The Official Game.
Mentioned apps
Free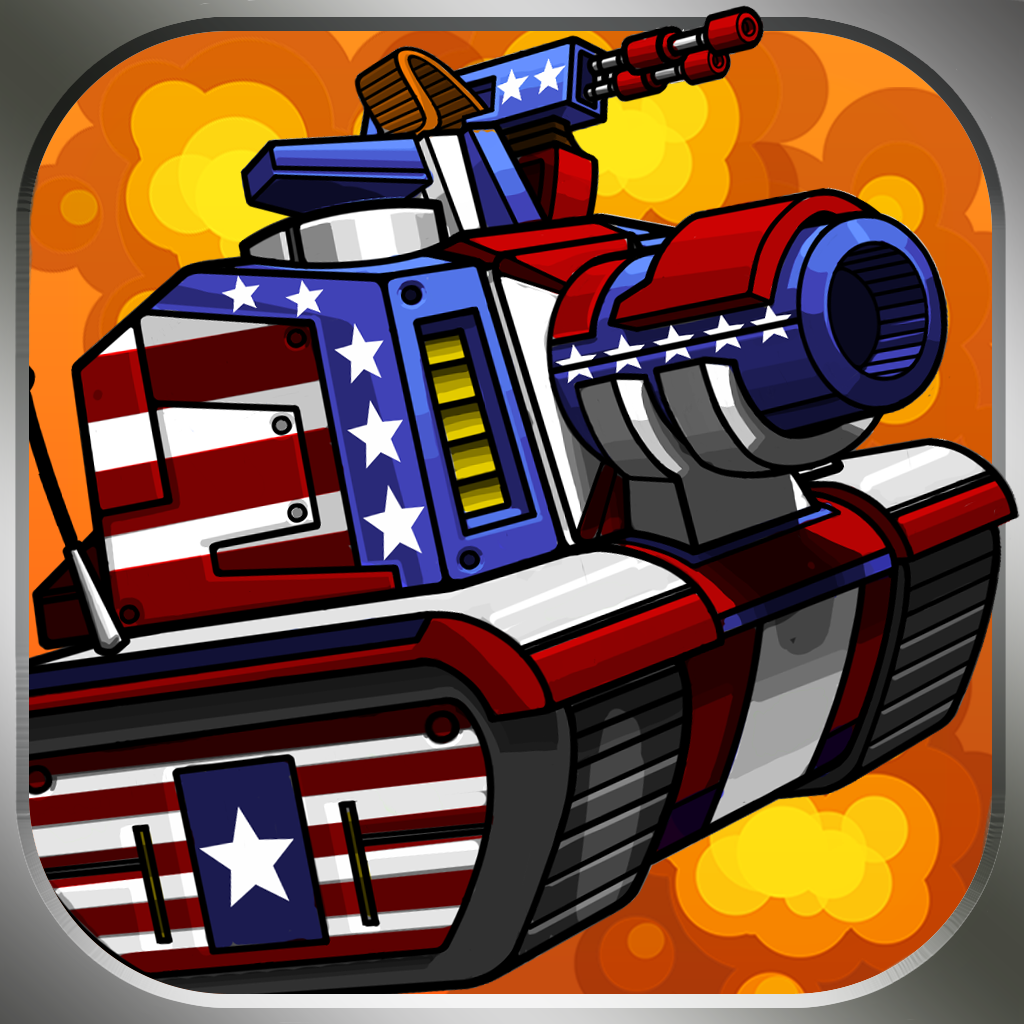 Super Battle Tactics
Mobage, Inc.