Best
new
games
of
the
week:
Goat
Simulator
and
Leg•end•ar•y
September 26, 2014
Every week, our staff will handpick a game from the past two weeks that we believe is a must-have download for your iPhone or iPad. These games will always be from a wide variety of genres, but they are chosen because our own staff members love it and can't quite put it down. So here are this week's picks! Enjoy, and happy gaming!
Goat Simulator
Feel like causing some havoc as a … goat? If that's been a dream of yours, then you're going to love our Game of the Week, Goat Simulator.
This is a simulation game that was never intended to be a serious thing. In fact, the developers know it's a stupid game, and suggest that your money can be spent towards better things. But, how can you resist seeing how a goat can wreak havoc among, well, everything?
The visuals in Goat Simulator are fairly realistic, so it only adds to the satisfaction of destroying things as a crazy goat. The graphics will look great on the Retina HD screens of your new devices, and the sounds are pragmatic as well. To top things off, the game makes use of wild, whacked physics that make the game even more fun to play.
As you play, you rack up points for wrecking things, and eventually you will unlock different goats to spice things up. Because everyone loves goats, right?
We're enjoying the mindless fun that this stupid game provides, and it's a great way to just pass the time and watch things get ruined in mere minutes, all because of a goat. You can get it on the App Store as a universal download for $4.99.
For more information, check out our original article.
Honorable Mention
Leg•end•ar•y
Do you like mathematical puzzle games? Whether you're a numbers fan or not, our Honorable Mention for the week should appeal to any puzzle fan: Leg•end•ar•y.
This beautiful game has a pixelated art style that is reminiscent of games like Sword & Sworcery, and is sure to please. The visuals are colorful, and the abstract backgrounds are nice on the eyes. The animations are smooth, the soundtrack is soothing, and the sound effects are quirky.
The goal in the game is to add up character tiles in a path that will add up to the number shown at the top of the screen — this is your quest. To clear the stage, you need to fill up the entire board. Each character tile has a value assigned to it. so you need to make paths that add up to that total. Sometimes a tile can be used more than once, which is indicated by the dots on the character. Your job is to figure out the correct paths that can be made while still filling up the rest of the board, and using the other tiles only once.
It sounds confusing at first, but it's rather easy once you get the hang of it. While the "good" characters have positive values, you will encounter "bad" sprites that have negative numbers — you'll need to do basic adding and subtracting in order to get through this game.
We're enjoying Leg•end•ar•y a lot here at AppAdvice, and if you're a puzzle person, this is worth checking out. You can get it on the App Store as a universal download for $1.99.
For more information, don't miss out on my full review.
Mentioned apps
$4.99
Goat Simulator
Coffee Stain Studios
$0.99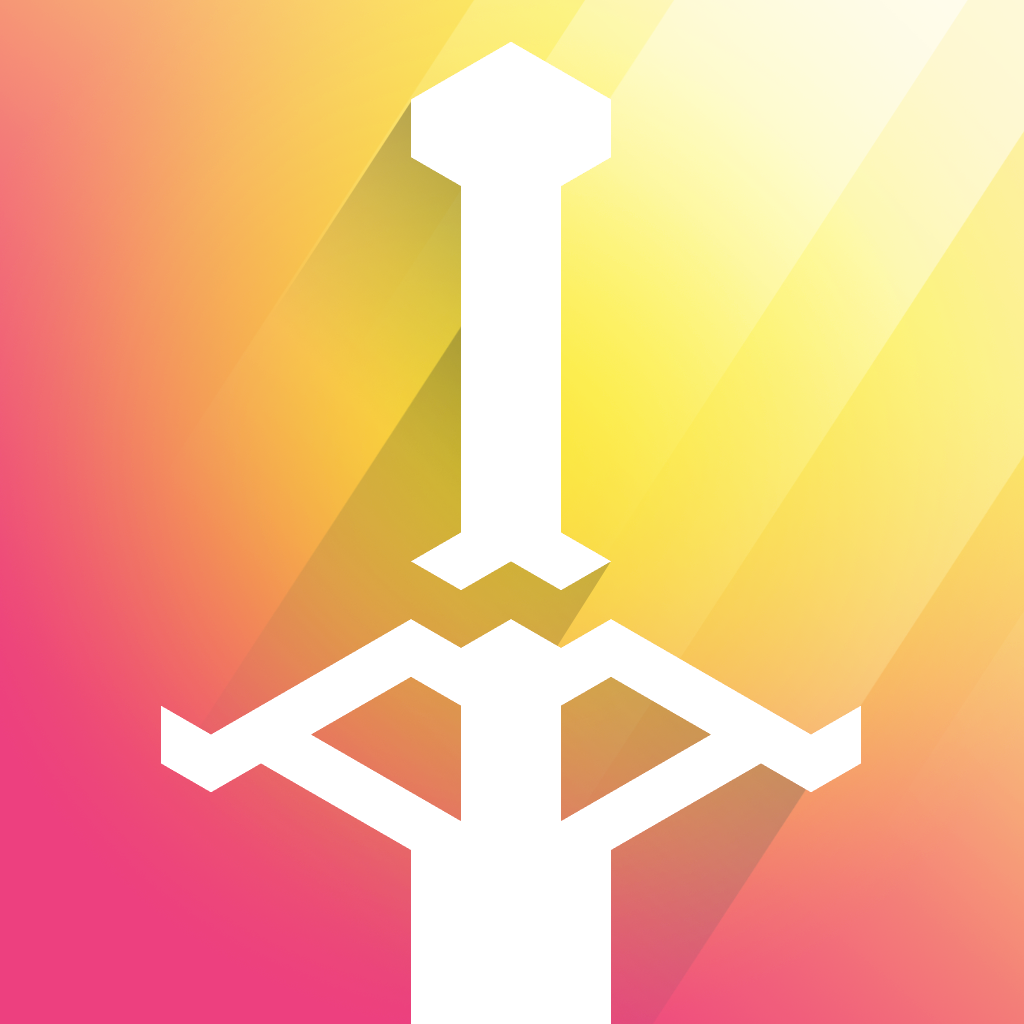 Leg·end·ar·y
particlemade