Shelf
Control:
My
Very
Hungry
Caterpillar
is
a
fun
app
based
on
Eric
Carle's
classic
book
October 20, 2014
In this week's edition of Shelf Control, we're going to check out a recently released app based on a classic children's book.
I'm referring to My Very Hungry Caterpillar, which, as you may have already guessed, is based on "The Very Hungry Caterpillar," the famous picture book written, illustrated, and designed by Eric Carle and first published in 1969.
My Very Hungry Caterpillar is brought to us by StoryToys, the same developer behind the 3-D pop-up activity app The Very Hungry Caterpillar & Friends – Play & Explore.
Like The Very Hungry Caterpillar & Friends, My Very Hungry Caterpillar doesn't feature the original story of "The Very Hungry Caterpillar." Rather, it features the instantly recognizable artwork of Carle in various interactive activities that are also set in the titular caterpillar's journey of a lifetime, so to speak, as told in the original book.
With the app, preschoolers and "The Very Hungry Caterpillar" fans of all ages can hatch the caterpillar from an egg and care for him until he metamorphoses into a beautiful butterfly.
"Hatch him from an egg, drag tasty fruits from a nearby tree, then watch as he eats them!" StoryToys implores the caterpillar's playmates, i.e., you and your young ones. "And when My Very Hungry Caterpillar gets sleepy, just tuck him into his bed. Each time you wake him up, it's time for an exciting new adventure: push him on a swing, sail on a pond with bobbing Rubber Ducks, and grow flowers and fruit in a magical 3-D garden."
And when he finally transforms into a butterfly, don't worry. A new egg is laid for you to hatch and a new caterpillar awaits your company once again as the cycle goes on and on.
Compatible with iPhone, iPod touch, and iPad running iOS 6.0 or later, My Very Hungry Caterpillar is available now on the App Store for $3.99.
As always, if you have suggestions for Shelf Control, please feel free to email me at aldrin@appadvice.com or simply leave a comment below.
Mentioned apps
$3.99
My Very Hungry Caterpillar
StoryToys Entertainment Limited
$3.99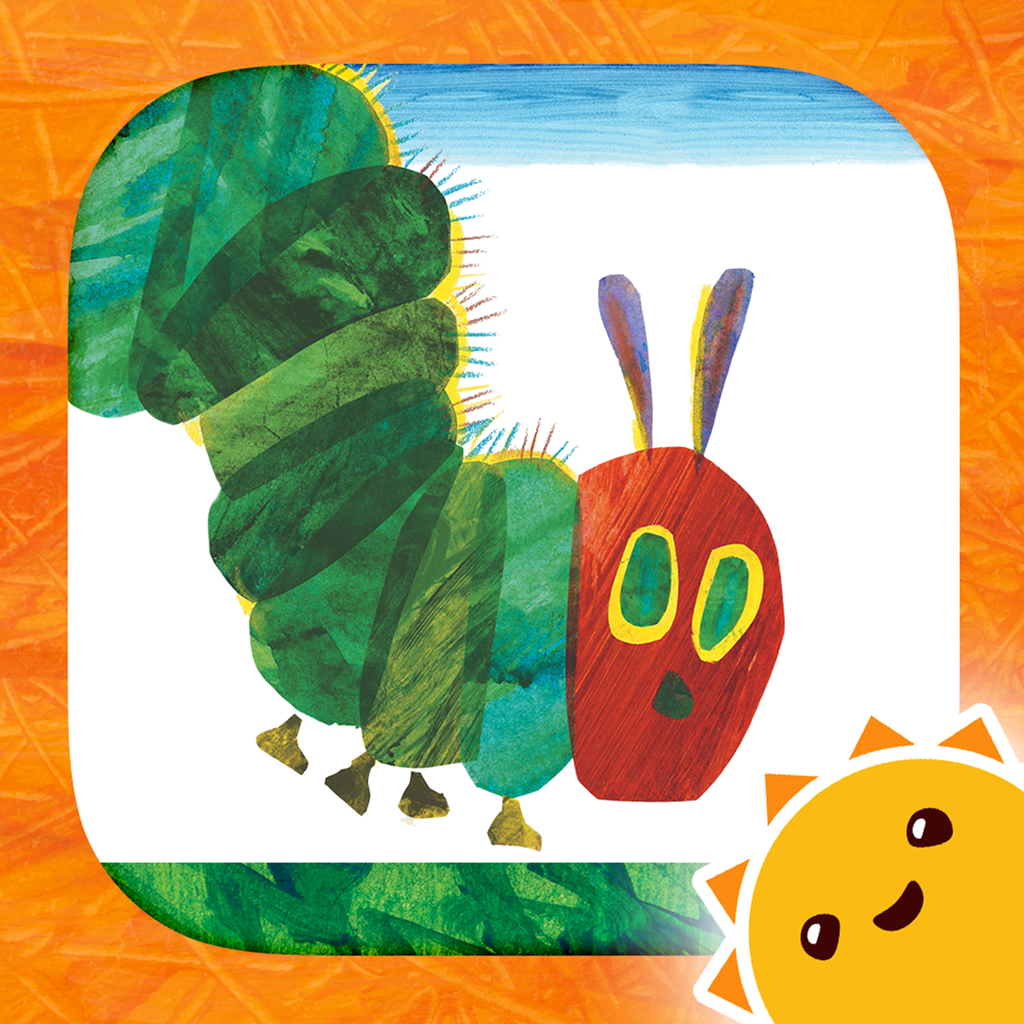 The Very Hungry Caterpillar™ & Friends – Play & Explore
StoryToys Entertainment Limited