A
first
look
at
The
New
York
Times
app
on
Apple
Watch
That iThingy You're Wearing
April 14, 2015
A few weeks ago, we told you that The New York Times is coming to Apple Watch. Thanks to our sister site, WatchAware, we now have a better idea what the Old Gray Lady is going to look like on Cupertino's new wearable device.
Take a look: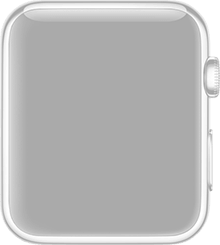 As previously announced, The New York Times will provide one-sentence stories designed especially for Apple Watch. These stories will provide news at a glance across sections from the daily newspaper, including Business, Politics, Science, Tech, and The Arts.
The articles will be accompanied by The Times' photography and short, bulleted summaries. To make the reading experience even more enjoyable, readers can use Handoff to pick up reading the story on the iPhone or iPad. Readers can also save any article for later examination.
The Apple Watch officially arrives on Friday, April 24.
Related articles