Adobe
Slate
for
iPad
combines
words
and
images
to
help
tell
a
unique,
beautiful
story
Post-PC Era
April 2, 2015
Adobe has released an innovative new consumer app for iPad. Slate helps turn words and images into beautiful stories that can be shared. The free app arrives just days after Adobe introduced another iPad app, Comp CC.
Slate has been designed for anyone that has a story to tell, but doesn't have the time or resources to create a website or glossy magazine, including students, teachers, non-profit organizations, small business owners, and corporate communicators.
To get started, Slate offers a number of professionally designed magazine-style layouts. From here, you add fonts, colors, and motion. Along the way, Slate automatically adapts to any device for a high-impact reading experience on tablets, smartphones, or computers. These masterpieces are sharable via text, email, social media channels, or embedded on websites.
Slate arrives nearly a year after Adobe Voice, an iPad app that was also designed to tell stories. In this case, with videos.
According to Paul Gubbay, vice president of product development, Adobe:
In today's digital world, everyone wants to share engaging Web-based stories that stand out, but often people don't have the right tools to easily create something impactful. With our move to Creative Cloud we're able to tap into our pro-level creative software expertise and bring it to a much wider audience with new tools—first with Adobe Voice and now Slate. Stay tuned for more innovation like this from our teams at Adobe.
Slate looks like a perfect addition to the iPad app lineup and I can't wait to see where it goes from here. High-impact designs created in seconds with no design skills required? Automatically optimized, regardless of the device? Count me in.
We'll be publishing a full review of Slate in the coming days. In the meantime, you can download the app on the App Store.
Mentioned apps
Free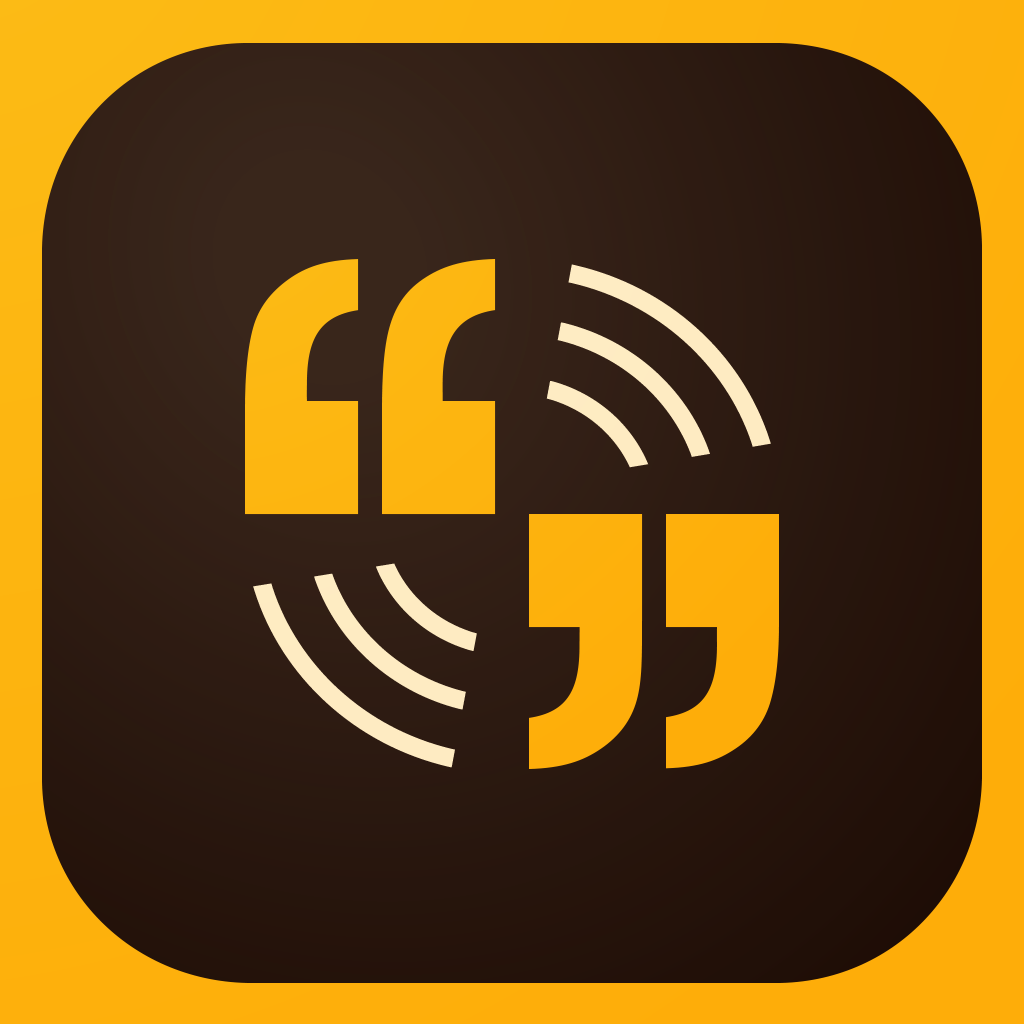 Adobe Voice - Show Your Story
Adobe
Free
Adobe Slate — Make your words and images move. In minutes.
Adobe
Free
Adobe Comp CC
Adobe
Related articles