TripAdvisor
versus
Kayak:
travel
apps
go
head
to
head
The World Around You
April 29, 2015
When you're planning a trip, whether it's for business or pleasure, you want to make sure you get the best deals possible for your airfare, car rental, hotel rooms, and other parts of the journey. In years past, we would rely on travel agents to find those deals for us, but our iPhones have made it easier than ever to do the legwork ourselves and save even more money. But which app to use? Let's take a look at two popular travel planning apps and see which one survives this latest app smackdown.
TripAdvisor
Release date: May 25, 2010
Latest update: 10.0.2 (April 2, 2015)
Price: Free
Compatibility: iPhone, iPad, iPod touch, Apple Watch
Introduction
TripAdvisor makes it a cinch to find the lowest airfare, the best hotels, the most amazing restaurants, and fun things to do wherever you go. The app helps you with almost every aspect of planning your next trip, even offering more than 150 million reviews and opinions by fellow travelers. TripAdvisor also provides travel guides, written and curated by knowledgeable travelers, to make sure you don't miss a thing during your vacation.
Strengths
The sheer comprehensiveness of TripAdvisor for most aspects of your travel is probably its biggest strength. Booking airline tickets and hotel accommodations is just a tap away, and the app works hard behind the scenes to find you the best deals. Looking for things to do at your destination? You can either plan in advance or use the "Near Me Now" feature to find restaurants and attractions. Providing more than 150 million travel reviews right at your fingertips rounds out the usefulness of the app, since you can read in advance which locations are hot and which are not.
Next, for travel that might take you away from your cell phone carrier's network, TripAdvisor allows you to download cities to your device. More than 300 worldwide cities are available for download, letting you save maps, reviews, and your saves to your iOS device so you can avoid using expensive data roaming plans while you travel. Finally, the app's Apple Watch support lets you quickly find the best places to eat, play, and stay wherever you are.
Weaknesses
The biggest weakness in TripAdvisor lies in ease of use. There is no support for handing off an address to the iPhone's Maps app, which makes for more of a challenge getting driving directions than is necessary. Also, TripAdvisor has a tendency to "forget" where you were in the app when you allow it to stand by while using another program on your phone. This means you have to do your search all over again, even if you left the app on the screen you wanted to come back to. Finally, TripAdvisor is not an all-in-one travel tool; if you want to do things like track your flights, you need to download other TripAdvisor apps like GateGuru or SeatGuru.
Score
Aesthetics: ★★★★☆
Difficulty: ★★☆☆☆
Uniqueness: ★★★★☆
Price: ★★★★★
Total score: 15 out of 20
Kayak
Release date: Aug. 9, 2011
Latest update: 36.0.1 (April 21, 2015)
Price: Free
Compatibility: iPhone, iPad, and iPod touch
Introduction
Kayak provides the ability to search for flights, hotel rooms, and cars from the same app with an easy to use interface. For those who might need to find a place to sleep fast, the app features a "Hotel for Tonight" feature that locates rooms nearby from a single tap. Kayak also saves your itinerary to the app, for easy access later.
Strengths
Kayak allows you to find flights, hotels, and car rentals with ease, saving your trip agenda to the app so you can quickly access your itinerary later. The flight search options are particularly nice, allowing you to sort flights by cheapest fares, shortest duration, leaving soonest, leaving latest, and arriving soonest. The app also lets you see how often a flight arrives on time and the number of remaining seats on a particular flight. The ability to track flight information is built into Kayak, allowing you to see in near-real-time the status of your aircraft.
Weaknesses
Kayak's biggest weakness is that it is not really a travel agency app in the same way that TripAdvisor is. This means that to book a hotel room, you are quite often shuffled off to a partner website like Booking.com, ReserveTravel, Orbitz, Expedia, or Priceline.com. This makes it more complicated to use Kayak's app than it really should be, and gets frustrating when trying to plan a multi-city trip, for example. There is also the frequent problem of finding a great deal on a hotel room, just to have that bargain show up as unavailable when you finally reach the booking page. Also, once you have arrived at your destination, the Kayak app is pretty much worthless since it doesn't help you find restaurants or places to eat. Finally, Kayak has not yet rolled Apple Watch support out for their app, so you can't access information from your wrist like TripAdvisor allows.
Score
Aesthetics: ★★★★☆
Difficulty: ★☆☆☆☆
Uniqueness: ★★★☆☆
Price: ★★★★★
Total score: 13 out of 20
And the winner is …
Kayak is great for booking flights, but when it comes to the all-around travel experience, TripAdvisor is the winner of this App Smackdown. While it lacks built-in support for flight tracking, TripAdvisor still makes it easier to take care of almost everything related to your trip within one easy-to-use app.
TripAdvisor and Kayak are both available for free on the App Store.
Mentioned apps
Free
TripAdvisor Hotels Flights Restaurants
TripAdvisor LLC
Free
KAYAK Flights, Hotels & Cars
kayak.com
Free
GateGuru, Airport Info & Flight Status
Mobility Apps LLC
Free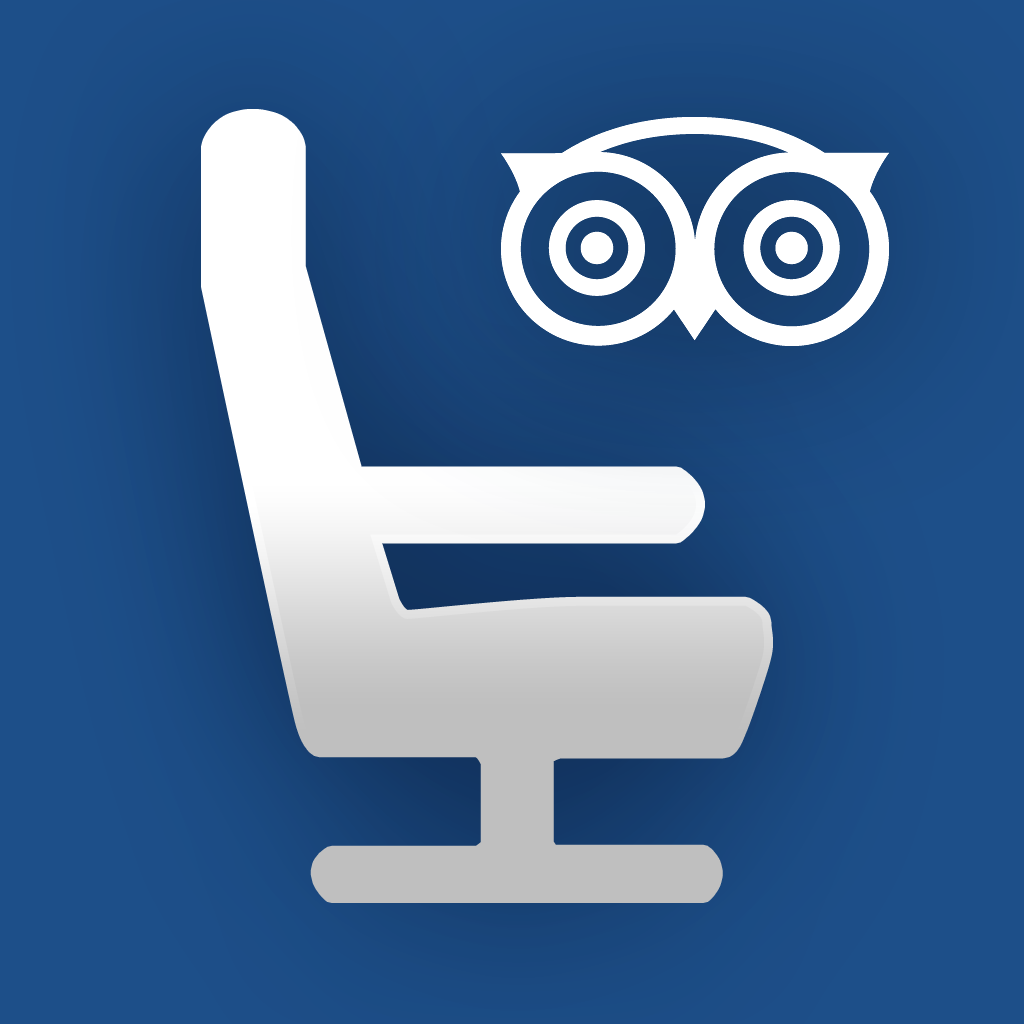 SeatGuru by TripAdvisor
TripAdvisor LLC
Related articles