My
favorite
Apple
Watch
apps
this
week
include
Shazam,
Deliveries
and
Yelp
App-dicted
May 28, 2015
Staying in tune with music, being notified of deliveries, and finding businesses when out and about are three great reasons to use your Apple Watch. The following apps cover these activities and do them very well on the watch.
Shazam
Shazam is a terrific app for identifying songs and artists with a tap. You can keep a list of those you have tagged, share them via social media, and listen to songs with apps like Rdio, Spotify, and Beats Music. You can also watch music videos, see recommendations, and buy songs you like on iTunes.
On the Apple Watch, Shazam works great. You can find out what song is playing by tapping the Shazam button. You can also choose to sing along with the lyrics display, use Handoff to purchase songs on the iPhone, and use the automatic song recognition option. The Glance feature conveniently shows your last "Shazamed" song . The app is available for free on the App Store and is a good one to have when you are out on the town.
Deliveries
I have tried a few different package tracking apps, but for the Apple Watch Deliveries is my favorite so far. We receive a lot of packages, so keeping up with those deliveries is important. You can see a list of your packages with estimated days remaining, add delivery dates to your calendar, and quickly check updates in the notification center.
On the Apple Watch, Deliveries provides a list of items in transit along with estimated delivery days. There is also a map view when selecting an item and a notification for those items out for delivery. The Glance feature shows what is expected today. Deliveries works really well on the Apple Watch and is a convenient way to keep up with your packages. This app is available for $4.99 on the App Store.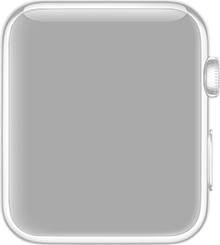 Yelp
For finding local businesses, Yelp is a terrific tool. You can search for restaurants, stores, or services nearby and obtain necessary details like phone and address. Results can be filtered by distance, rating, and price. You can also read reviews, find deals, and check out photos.
On the Apple Watch, Yelp is even better because you can find the places you need when you are already on the go. You can use the finder to locate restaurants, bars, coffee spots, or new places. You can obtain ratings, prices, and distances for each location. Clicking on a business will give even more details like hours and reviews. You can also see a map of the location and integrate with your maps app for directions. Yelp is super handy and available for free on the App Store.
Using my Apple Watch for convenience is one of the main reasons I purchased it. These three apps bring helpful activities to my wrist so that I can keep up and find what I need in a hurry. Do you use any of these apps for your Apple Watch and if so, do you like how they work? Feel free to leave a comment below.
Mentioned apps
Free
Shazam
Shazam Entertainment Ltd.
$4.99
Deliveries: a package tracker
Junecloud LLC
Free
Yelp
Yelp
Related articles