My
favorite
Apple
Watch
apps
for
July
24,
2015
App-dicted
July 24, 2015
If you love taking trips, watching movies, and viewing your friends' photos, then you will really like this week's Apple Watch app list. All three apps bring efficiency and convenience which are perfect for your wrist.
Pack
You know how it is when you are packing for a trip. You have a thousand things to remember and usually end up forgetting at least one of them. Well, with Pack you can make sure that everything is covered. Choose from the hundreds of items built into the app or add your own. You can sort by category or item.
On the Apple Watch, you have the most convenient spot for any packing list. Your hands are full and quite busy gathering, folding, and squeezing in everything you need. Why pick up your phone or even a pen and paper to mark off items as you go? Just look down at your wrist and mark off the item with a tap. There is also a Glance feature showing how many items you have left to pack. There are plenty of similar packing apps on the App Store, but so far this one works really well on the watch.
Pack is available for free on the App Store with limited features, but for basic packing lists it works well. An in-app purchase to unlock everything will give you unlimited items, options for multiple people, and editing of categories.
TodoMovies 4
After reading our Christine Chan's piece on TodoMovies 4, I knew I had to try it on my Apple Watch and it quickly became a favorite. I don't know about you, but so many times I see a movie trailer and think "I want to see that." Well, with this app you can keep track of those movies that are on your wish list and get helpful details on the films too.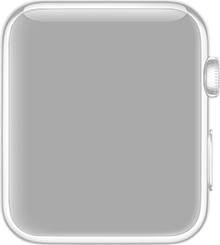 The app has tons of other great features on the iPhone, but on the Apple Watch, I love having my movie lists. I can see those I have watched and those that I want to, get movie details, and even rate a film. This is just super convenient and the interface on the watch is pretty sleek.
TodoMovies 4 is available for free on the App Store with a $2.99 in-app purchase for custom lists and ad removal.
Instagram
I have never been a huge sharer of my photos, unless there was a special occasion. But, I do love to see photos that my friends and family post, especially when they live far away. For this reason and for some good updates to Instagram lately I decided to up my photo-spying game a bit and put the app on my Apple Watch. I'm glad I did, because it is easy to use and has a great display for my feed.
On the Apple Watch, you can not only check out your feed, but also like, comment, view profiles, and get details on the posts. You can also view your own activity and see which new friend might be following you. The smaller display of the watch compared to the phone does not inhibit the enjoyment of the photos at all.
Instagram is available for free on the App Store with in-app purchases.
So, when it is time to get ready for your vacation, plan your movie night at the theater, and check out your Instagram feed, these three apps can definitely come in handy. Do you use other apps for these tasks on your Apple Watch that you would like to share? Please feel free to share your thoughts.
Mentioned apps
Free
Pack - Simple Packing List
Dejal Systems, LLC
Free
TodoMovies 4
Taphive GmbH
Free
Instagram
Instagram, Inc.
Related articles