My
favorite
Apple
Watch
apps
for
July
3,
2015
App-dicted
July 3, 2015
For customized news, keeping track of time for activities, and looking at what means most to you, these three apps deliver. Take a look at what my favorite three Apple Watch apps are for this week and see if you agree.
Flipboard
Not long ago I explained why I thought that Google News was a favorite Apple Watch app of mine. Well, I finally decided to give Flipboard a chance on my watch too. Now I love them both and use each of them daily. Flipboard is a terrific app for getting exactly the news you want. It is like having your very own personal magazine, full of the news stories you love to read. You not only choose your interests, but can get down to some serious detail within the overarching categories.
On the Apple Watch, Flipboard is actually pretty impressive. When you open the app, you get several screens that provide news on topics you have picked on your iPhone. Each story contains a nice photo along with a few paragraphs of detail, which fit really nicely on the small screen. You cannot read the complete article on the watch, understandably, but just grab your phone to read it in full. The Glance shows the top story of the day, which is good for that breaking news piece.
Flipboard is perfect for people who want customized news. It is universal and available for free on the App Store.
Hours Time Tracking
The Hours Time Tracking app has become very useful over time for me as a writer. There are times when I need or just want to track how long it takes me to perform a task. Whether it is researching an article, writing one up, taking and editing photos, or just doing paperwork, Hours Time Tracking helps me immensely. Just add a timer on your iPhone, where you can easily see your timeline of activities, and that timer will then display on your watch.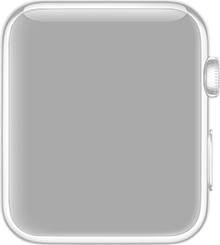 This is a terrific app for the Apple Watch. You will see all of the timers you have set up on your phone, so switching between them is simple. You can start and stop from your wrist, making it super convenient. You can even add a note, get notifications of timers, and check the Glance to see which one is currently running. For total usefulness on the Apple Watch, Hours Time Tracking is a true favorite.
Hours Time Tracking is available on the App Store for free, so it is certainly worth having on your watch if you ever want to track your time.
Photos
Okay, so this is another app on the Apple Watch by default, but you have to admit it is nice sometimes to just look down and see your favorite photos on your wrist. You can select which album from your iPhone you would like to sync with your watch or even create a special one. This gives you the exact photos that you want to peek at now and then.
On the Apple Watch, you can view them in a grid, use the crown to scroll and zoom in, or select one photo and just swipe right to go through them all. The small screen does not hinder most photos, depending on how much detail they have. So a close-up of your pup, a sweet one of your little cutie, or some other inspirational photo that might brighten your day during a meeting or appointment works out well.
No need to search for this one, just configure the album you want to see on your watch with your phone and go.
The Apple Watch continues to come through with keeping me in the loop, increasing my productivity, and giving me a much needed smile in the middle of the day. Do you use any of these apps regularly on your watch as well? What do you think of them?
Mentioned apps
Free
Flipboard: Your Social News Magazine
Flipboard Inc.
Free
Hours Time Tracking
Tapity, Inc.
Related articles