Airbnb
on
your
Apple
Watch
makes
travel
planning
easier
The World Around You
September 3, 2015
When it comes to making arrangements for your vacation rental, finding a spot can be difficult. But, with Airbnb you can explore cities all over the world. Released for Apple Watch today, Sept. 3, this app takes your communications with hosts and guests to your wrist for added convenience.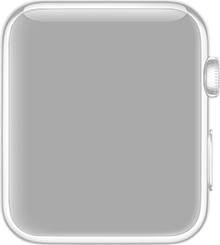 Apple Watch features
Hosts can now receive requests for bookings right on their watch. You can receive the guest's name, requested dates, a message, and even their photo. Using voice dictation, responding to guest's messages just got easier. On the flip side, guests can message their hosts right back with a tap.
From Isaac Lim, Airbnb engineer:
The Airbnb Apple Watch app was not designed to replace or mirror the main iOS app. It is a messaging hub – a means to help hosts respond to their guests more quickly, and for guests to get notified of important events. With rich, interactive notifications, hosts can accept a booking request right from their wrist.
Airbnb basics
For guests
You can discover new places to stay worldwide. Book your accommodations, review long-term rentals, check your itinerary, and get directions to your location.
For hosts
You can list and manage your rental, accept or decline offers, update your availability calendar, and communicate with potential guests. Manage requests and respond to guests all from within the app.
The watch addition brings convenience
Having Airbnb on the Apple Watch adds a nice touch to the app. This makes communications quicker and allows both hosts and guests to be more responsive with messages any time and on-the-go.
Airbnb is universal and available for free on the App Store.
For more cool news stories today, check out Let Tripomatic plan your next trip, and never miss the sights again and Type away from the ordinary with the Next Keyboard.
Mentioned apps
Free
Airbnb
Airbnb, Inc.
Related articles