What
choices
will
you
make
to
save
the
mage
in
Timecrest?
Pocket Gaming
September 22, 2015
Someone else's fate is in your hands and you decide who lives and who dies in this new real-time communication game. Timecrest lets you make the difficult choices to decide whether or not there will be a happy ending to the epic tale.
Timecrest story
In a world outside of your own, a new friend named Ash contacts you and desperately needs your help. A magical place called Alyncia is going to be destroyed by meteors. Your pal Ash, the mage, believes that you have the ability to alter time in Alyncia and become a savior.
Gameplay
You will receive messages from Ash throughout the day. You will hear from the mage what is happening on Alyncia and then must make choices. You will respond to Ash by selecting one of two options that will ultimately lead to Ash's fate.
Game features for iOS 9 and watchOS 2
Timecrest has native app support on the Apple Watch and includes a complication to keep up with Ash by checking your wrist. If you play on your iPad you can use both the slide over and split view features if they are available to you.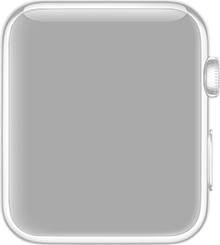 Interesting game
Very similar to Lifeline, Timecrest is a game that you can play at your own pace, has multiple possible endings, and puts the character's life in your hands. The story is a little different from Lifeline, which has a space theme as you save a friend whose spaceship crashed. But interesting in its own right, Timecrest brings in other characters from Alyncia and will let you choose spells for Ash to use bringing a magical tale to your gaming experience.
Timecrest is universal and available for free on the App Store. There are in-app purchases for Time Crystals to help move the game along.
In other news, Square Enix announces Final Fantasy Type-0 Online for the iPhone and iPad and 6 Apple Watch third-party complications to try right now.
Mentioned apps
Free
Timecrest
Sneaky Crab, Inc.
$0.99
Lifeline...
3 Minute Games, LLC
Related articles