Addappt
now
lets
you
block
contacts
and
connections
Digital Communicator
December 9, 2015
Addappt, the unique and innovative app for staying up to date with your contacts, has received another great update recently. From blocking to deleting to marking your own items as private, Addappt gives you even more control than before.
New features
Block a current contact from connecting if they use Addappt down the road
Block a connection so that updates are not exchanged
Select another contact for your profile if you use more than one
Delete multiple contacts at one time
Set shared information items as private
Addappt basics
Addappt is basically a living contacts app that allows you to stay up to date by adapting when friends change their contact information. It also remembers how you last communicated with your contacts, lets you send short notifications with a "tapp," and provides a group feature to keep family or coworkers together.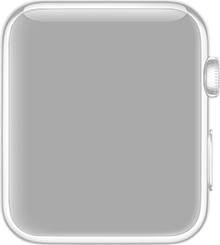 Evolving app
We have seen Addappt become more useful and vibrant over the past few years since its launch in 2012. From the recent update for Apple Watch to the redesign and addition of "tapp" last year to the shake-to-call feature introduced the year before that, the app continues to bring terrific enhancements.
Addapt is available for iPhone with Apple Watch support, for free on the App Store, and contains no in-app purchases. In other news this week, Recommend articles and follow people with the updated Pocket and Help your fans get their groove on with djay Pro for iPad.
Mentioned apps
Free
addappt: up-to-date contacts, groups and group messaging
addappt, inc.
Related articles