Race customizable boats across the finish line in Pixel Boat Rush.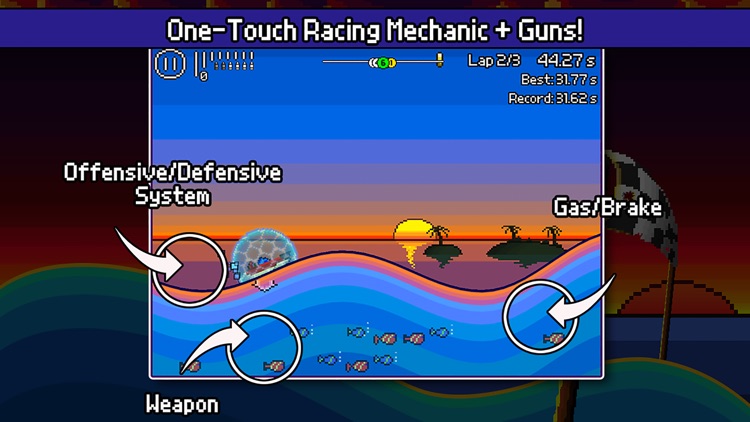 Gamers who want endless action.
FREE

($1.99)

For a limited time
FREE

($1.99)

For a limited time
Why we picked this?
Pixel Boat Rush requires you to not only race but also destroy your opponents. Touch the right side of the screen to accelerate across the choppy waters. It's in your best interest to stay close to the water, but you will need to utilize waves to clear obstacles. The left side of the screen is devoted to your weapons and defenses, which can be upgraded along the way. The game includes 15 tracks, 116 events, 64 unlockable and customizable boats, and MFi controller support.
You enjoy games with depth. It successfully combines one-touch gameplay with deep RPG elements.
You despise grinding to unlock content.