Edit photos like a pro with Pixelmator Photo.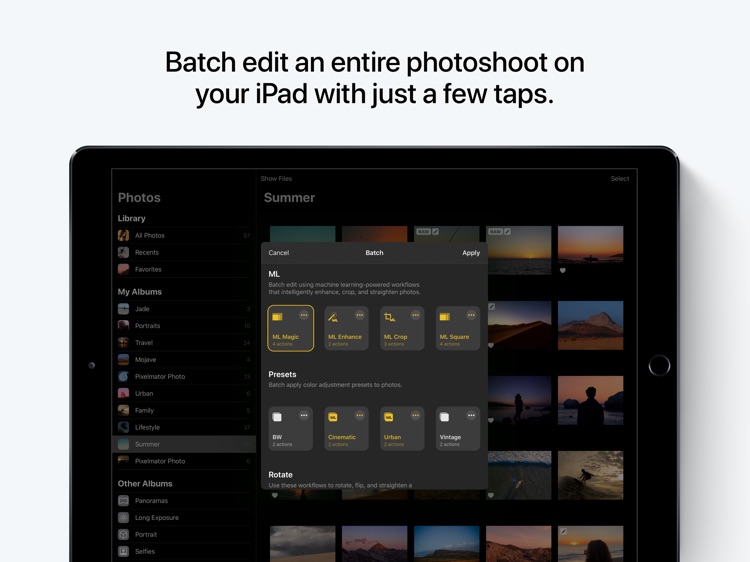 Both professional and amateur photographers.
$4.99
$4.99
Why we picked this?
Pixelmator Photo turns any iPad into a photo editing workstation. Its nondestructive, desktop-class color adjustments allow you to tinker while preserving detail. Your favorite edits can be saved as custom presets, or you can simply choose from the more than 50 built-in options. If you're looking for a quick fix, Pixelmator Photo's powerful ML Enhance engine can improve any photo with a tap by leveraging artificial intelligence. Pixelmator Photo is loaded with other powerful tools as well including full RAW support, batch editing, and cloud storage support.
You want to turn good photos spectacular.
You don't have an iPad.