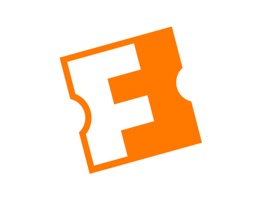 Never miss your next screening when you buy ahead
Fandango Movies - Times + Tickets
For those who prefer to buy their tickets ahead of time and be prepared.
Fandango is a classic app that belongs on the devices of every movie buff. With a Fandango account, you're able to pre-purchase your movie tickets without having to go to the box office first. The app allows users to browse showtimes by movie or theater, and you can make a wish list of movies that you don't want to miss out on. Notifications let you know when a movie starts playing so you aren't late, and there are exclusives and giveaways that are only in the app, so don't miss out.
Why we love it
It's easy to purchase your tickets ahead of time and then skip the lines at the box office. A must-have for all moviegoers.