Is
Apple
Arcade
The
Best
Announcement
And
A
No-Brainer?
September 12, 2019
Apple Arcade was first previewed back in March with great promise, but few details. Now Apple has provided the final details, and Apple Arcade is set to launch on September 19th for iOS for $4.99 per month with over 100 games available at launch.
Let me be clear, this is unequivocally the best news from Apple's 2019 iPhone event, and it just may be the best deal that Apple has ever offered. It can't be overstated just what an amazing deal this is, and what an achievement Apple has accomplished.
The $4.99/month price tag is absolutely insane when you think about having over 100 games at launch with new ones planned to be added consistently. Not only that, but the price includes family sharing to offer five additional devices to play these games. The real takeaway though is that these 100 plus games are the cream of the crop on the iOS platform. These aren't the quick throw away experiences, but rather memorable titles that will offer hours of enjoyment. The games span multiple genres, and yet are always ad-free, and more importantly in-app purchase free. Every game will also support iCloud saving to play on one device, and continue on another. Each game also emphasizes the ability to download the entire experience to play online or off. With iOS 13, there's also third party controller support so you can connect an Xbox or Playstation controller to your iOS device, Apple TV, or Mac for natural physical controls in addition to these games being built with touch in mind.
What truly is remarkable is how Apple was able to get some of the best iOS developers on board to not only join Apple Arcade, but have deluxe offerings available for launch. There's also a wonderful combination of big name studios, established iOS indie developers, and even first time iOS game creators. This isn't an exhaustive look at all 100+ games, but even a cursory glance reveals immersive experiences with a ton of genre variety. There are deluxe titles from Sega, Square Enix, Capcom, Lego, Ubisoft, Gameloft, and Cartoon Network. The makers of Monument Valley, Alto's Odyssey, I Am Bread, Device 6, Agent A, Super Stickman Golf, Touchgrind, Splitter Critters, and Blek will all have launch day Apple Arcade offerings.
Are you a fan of retro arcade games, well Frogger and Pac-Man are coming with new editions. Do you like Zelda, well Oceanhorn 2 looks absolutely amazing. The makers of Don't Starve have a floor is lava game. Point and click adventure fans will be right at home with the 3D sequel Beyond A Steely Sky. The genres covered include stealth with Sneaky Sasquatch, racing with Sonic Racing, platformers with Dodo Peak, action games with Super Impossible Road, RPGs with Various Daylife, survival with Overland, adventure with The Bardwell Conspiracy, rhythm with Sayonara Wild Heart, sports with Ballistic Baseball, puzzle with The Enchanted World, simulation in HitchHiker, and so many more. The above doesn't even cover The Pathless, Where Cards Fall, Down in Bermuda, Atone: Heart of the Elder Tree, and many others not even announced yet.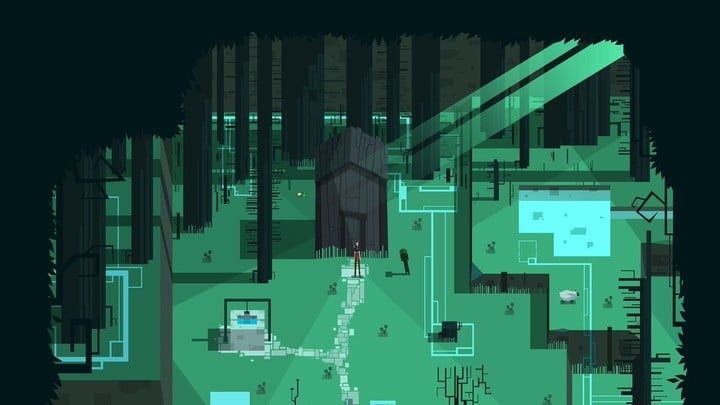 It's instantly noticeable that the production values of these games are right at the top of the App Store. We don't have too many details yet, but it seems a number of these games have experimental gameplay and storylines. There's just so much to be excited about, as you can see the creativity on full display, and we don't even have the full list of games. It's easy to tell that if these games were released individually they would range from $2.99 – $9.99, or have in-app purchases to equal or surpass those amounts. Even if each one was $3, that's $300 for just 100 games, and you're only paying $5/month. Now, not every game will be appealing to you, but you can still appreciate that it will take 60 months (five years) to spend $300 on Apple Arcade, and new games will constantly be added. Put another way, it will cost $60 for a year of Apple Arcade, which is the same price as one console game. Now, the Apple Arcade games aren't going to rival console games one versus one, but will easily surpass longevity of 100 versus one.
To be honest, this is such a good deal for consumers, I'm unsure how Apple is going to make the finances work. I hope the model is sustainable to keep Apple Arcade not only going, but thriving with a continuation of absolutely amazing titles. All of the developers that participate will be splitting the same pie, and at $5/month I hope it's enough, especially since there will be an Apple cut. As long as the best iOS developers continue to participate, then this is the best gaming deal around. One of the reasons to be hopeful it continues is that the developers are allowed to simply create the games they want to, and not worry about monetizing or marketing as Apple is handling that aspect of it. Game developers shouldn't have to worry about researching when players tune out, and when's the best time to put in ads or in-app purchases. You can already tell from the launch titles that these games are complete engrossing experiences without the development or playing restrictions. Apple has created a great pitch to get the best mobile game developers around to participate, and we're the ones who win, though Apple is definitely a co-winner.
No offense to games like Candy Crush, Clash of Clans, and similar with their millions of players around the globe. Those games are simply not in the same discussion as the titles for Apple Arcade. Tons of people enjoy them, and I'm glad they do. If you're one of those people though, do yourself a favor and experiment with some of these Apple Arcade titles. There's a free month trial to access any of the over 100 titles with varying game styles to try. You may have a new appreciation of what mobile gaming is capable of. There will always be room for time wasters, but maybe it's time to treat iOS as a portable gaming device. The Apple Arcade titles are set to offer expansive storylines with multi-hour campaigns that touch a wide variety of styles and interests. You may play existing iOS games for hours at a time, but is it a memorable experience that you will want to share with your friends? Apple Arcade will offer stories that will bewitch, captivate, fascinate, and immerse you in their worlds to the point that you will think about them even when you're not playing, and then try to set aside time to dive back in. It may take awhile to adjust your mindset to not just view your iOS gaming as burning minutes in line, but Apple Arcade will get you there. To get to the point to relax at home, and purposefully fire up a game on your iOS device, sit back and enjoy for extended periods of time.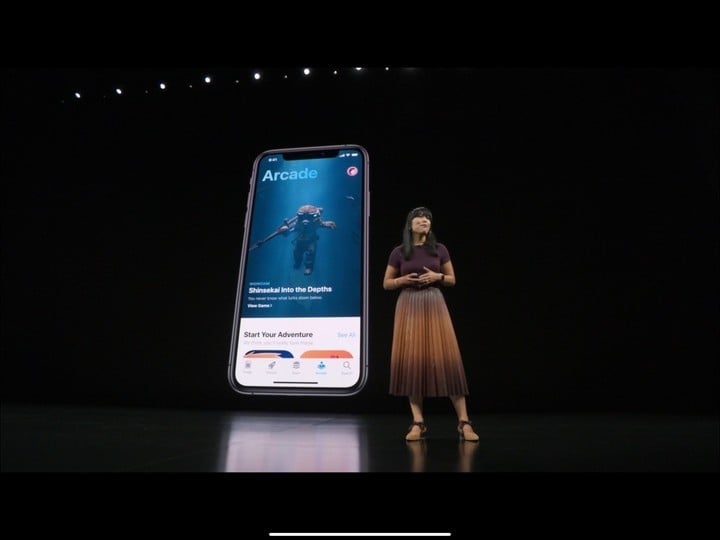 It's not as though the latest console releases like Call of Duty, Borderlands, Madden, Gears of War, etc are going away. Again, no single Apple Arcade game will compete with these titles. Taken together though, at this price point, Apple Arcade runs circles around these games with their single experiences. Xbox Game Pass and similar are the more direct competition, but there's an increased cost, and limited playable environments (at least until cloud based gaming launches). Don't sell these iOS games short though. There's a purity to mobile games in gameplay, design, and style that aren't bloated with menus, loading screens, and the past. Most game styles will be represented, and rather than jam packing every mode under the sun into one game, you get to jump around with over 100 games that are practically instantly playable. Games are evolving, and yet console and free to play games will always have a place. Apple Arcade is just at a higher place in pecking order thanks to the roster that Apple has built, the price point Apple has offered, and the culmination of iOS gaming benefits over the past decade.
Apple Arcade is the biggest no-brainer in gaming, regardless of platform, and is the best value Apple has ever delivered.