Apple
Releases
iOS
10.3
Beta
2
to
Registered
Developers
New
beta
versions
of
watchOS
3.2
and
tvOS
10.2
have
also
arrived
Apple's Software
February 6, 2017
Apple has just seeded iOS 10.3 beta 2 to registered developers. The software can be downloaded now over-the-air or through Apple's Developer Center.
It arrives a little less than two weeks after the original version landed.
Find my AirPods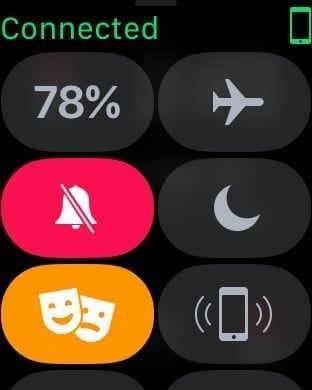 Theater Mode in watchOS 3.2 is activated in the Control Center.
The major addition in the update should be music to any AirPods owners ears. The Find my iPhone app has been updated to allow users to track down a lost AirPod by reporting each earbuds last known location. If in range, you can also have each earbud play a sound to help locate it, much like numerous Bluetooth trackers on the market.
We'll update you if we find any other notable features.
Apple also released the second beta version of watchOS 3.2 and tvOS 10.2 to developers. The watch software sports two major new features – Theater Mode and SiriKit.
With Theater Mode, users can mute the sound on their watch and disable waking the screen when they raise their wrist. They'll still be able to receive notifications with haptics. Those can be viewed by tapping the screen or pressing the Digital Crown.
SiriKit will allow users to accomplish tasks like book a ride, send a message, make a payment, or make other requests to an app. The functionality arrived on the iPhone and iPad in iOS 10.
All of the software should officially arrive to the public this spring.