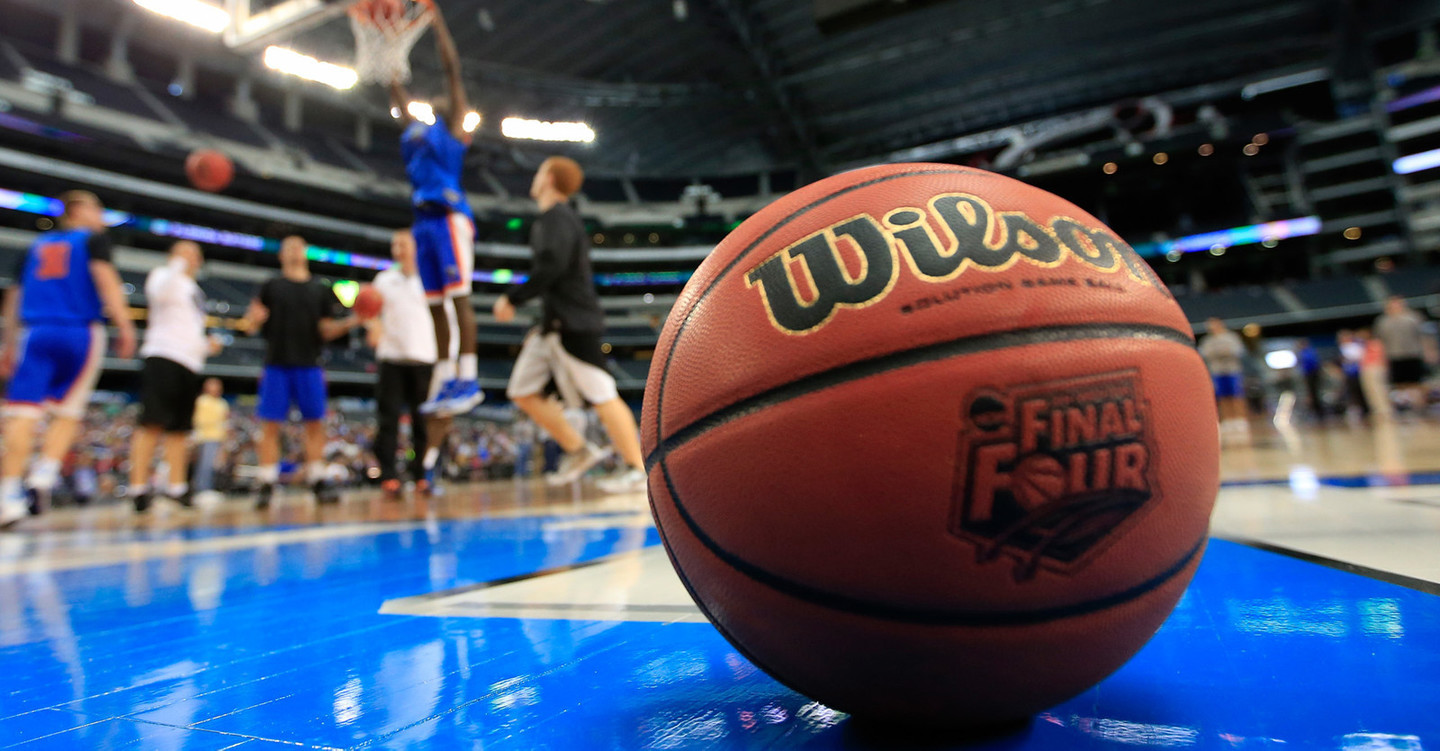 Apple
TV
gets
split-screen
feature
for
March
Madness
2016
Connected Theater
March 8, 2016
We've almost arrived at every basketball fan's favorite time of year: March Madness. The games begin on March 15, and the National Collegiate Athletic Association (NCAA) has announced the many ways fans will be able to stream the content. This year, according to the NCAA, there are more streaming options than ever, plus an exclusive feature just for Apple TV viewers.
NCAA March Madness Live will provide college fans with the ultimate digital destination for the NCAA Division I Men's Basketball Championship allowing direct access to all the tournament action across more platforms than ever before.
- NCAA March Madness 2016
The NCAA March Madness Live app, which has been developed in partnership with the NCAA, Turner Sports, and CBS Sports, will be available on 12 different platforms. Supported set-top boxes include the Apple TV, Amazon Fire TV, Roku players, Roku TV models, and more. You'll also be able to download the app on your iOS device, which will support AirPlay.
For those fans watching March Madness on their fourth-generation Apple TVs, the NCAA has a special new feature just for you. The NCAA March Madness app on the Apple TV will feature a Split Screen mode, allowing you to watch two live games at once. It's great to see this feature coming just to the Apple TV.
The NCAA is also updating its GameCenter hub within the app to provide better navigation, more curated social content, and better video on demand features.
Unfortunately, you'll need a pay television subscription to view games via the NCAA March Madness Live app beyond the temporary preview period. Other than that, fans will be able to watch all games broadcast on CBS on desktop, mobile, and tablets without registering. Live streaming of games on TBS, CBS, TNT, and truTV's digital platforms will also be available for cord-cutters.
Beginning March 10, you'll be able to download the 2016 version of the NCAA March Madness Live app. Dayton, Ohio will host the opening of the games, the First Four play-in round, on March 15, with the official first and second rounds beginning on March 17. The tournament will wrap up with the championship game in Houston, Texas on April 4.
Free
NCAA March Madness Live
Turner Sports