Apps
for
the
Classroom
10
great
apps
to
help
teachers
and
students
Write Right!
September 26, 2016
I know better than most people how monumental Apple's iOS devices can be in helping students learn. Cupertino's mobile OS, and its ever-growing App Store, have had a profound impact on the way students learn (and on the way teachers teach, too). These days, most educational institutions have iPads at-hand, ready to be deployed in classrooms for students of all ages. But with an App Store full to the brim with iOS applications, which apps should you bring to the classroom? Well, fret not. Because regardless of which side of the teacher's desk you're sitting, there are a number of must-have iOS applications which you really should be running on your iOS device.
We've scoured the App Store, searching high and low, and have tried and tested the best apps for the classroom. Here they are. Enjoy!
Forget your pen, ditch the paper
Notability
Notability
Gone are the days in which classrooms required pen and paper in order for students to make their notes. Instead, Apple's iOS allows for a more multimedia kind of note-taking, and the best app for doing this is Notability. It's a long-time App Store heavyweight: Notability first launched on iOS five years ago, and it's hugely popular among its users. Notability is available on the App Store for $5.99, and it's optimized for the iPhone, iPad, and iPod touch.
Notability
Ginger Labs, Inc.
Create smart notes on the fly
Notability lets users create multimedia notes: these can include traditional text (boring!), or you can get a little more adventurous through the addition of drawings and even sound recordings. The end result? A living, breathing note that can record far more information than you might get using pen and paper. It's the perfect classroom companion.
Don't type -- draw!
In class, there are times when you might want to record concepts, diagrams, or charts without typing away on the iOS keyboard. Drawing or even using Notability's microphone is the way to go when these kinds of situations arise. Of course, your drawings and sound recordings are embedded into the note itself, meaning everything is maintained together in one single place.
Make it pretty, delete it when you're done
Notability lets users change the background of their individual notes, and you can easily delete the note itself once you're finished with it (though, for lesson notes, keeping an archive might be a smarter move). There is also a comprehensive selection of app settings for users to consider and tweak in Notability, too.
Get
Notability
For serious annotation
Skitch
Skitch
There are times when, with a whiteboard (or, dare we say, chalkboard) full of information, students need to take a quick picture with their iOS device and annotate the working document later. For this, we'd recommend Skitch: a free app from the folks at Evernote, which makes it easier than ever to make detailed, comprehensive annotations of a picture, document, Web page, or PDF. Once again, Skitch is a universal app that's optimized for the iPhone, iPad, and iPod touch. It's available free of charge on the App Store.
Skitch - Snap. Mark Up. Send.
Evernote
You can annotate anywhere!
Photos from the iOS Camera app, images housed in the iOS Photos app, Web pages, PDFs, or even blank canvases are ready to be annotated in Skitch. Simple to use but highly useful annotation tools, including arrows, stickers, and pens can be deployed in order to mark up your chosen document.
You can choose the color, the font, and the design
We might have gone for a classic "Skitch pink" in our videos, but Skitch indeed allows iOS device owners to customize the color (and font) of their annotations. Prefer blue? Or a more subdued black? No problem!
Once you're done, save it (or share it with the world!)
You can save your Skitch annotation to your iPhone, iPad, or iPod touch. This is the route most students will take. It's also possible to share your annotations to a social network, too. Outside of the annotation interface, a range of settings are also available to tweak in the Skitch app.
Get
Skitch - Snap. Mark Up. Send.
Get creative
Pic Collage

Pic Collage
At the minute, I teach fourth grade. But throughout elementary school, an iOS app that children seem able to use to great effect is Pic Collage. This smart, simple application allows iOS device users to create digital collages featuring embedded pictures, text, borders, and stickers. Once you're done, the collage can be saved to the iOS Photos app, emailed, or shared to a configured social network. Our favorite thing, though? Pic Collage is free to download and use, and it's optimized for the iPhone, iPad, and iPod touch.
(In one investigation-based lesson on animal habitats with a second-grade class, I asked children to create a map of the school grounds depicting animal habitats using an iPad and Pic Collage. The results? Fantastic: children embedded their own images and text onto a digital map of the school grounds, marking where each habitat was and suggesting which types of animal might live there. Pic Collage was the perfect app to choose for this task.)
Pic Collage - Photo and video editor with summer effects and templates
Cardinal Blue Software, Inc
It can be as simple as you like
Pic Collage comes with preconfigured templates which younger children could easily edit in the classroom. You simply tap on the free space in a collage and add a picture from the iOS Photos app. Everything else, as you can see, is taken care of.
Get smart and create your own collages
You can leave aside Pic Collage's templates, however, in order to create your own collage. Here, it's possible to add a background image of your choice, before manually adding and adjusting the position of images imported from the iOS Photos app. You can choose where to position text, too, by simply tapping and dragging words on the screen. To help you out, you can still apply a grid to your collage, thereby adding some order to your creation.
Save or share your wonderful creations!
As with Skitch, Pic Collage allows iOS device users to save or share their creation (or, we might add, both). Once saved, you'll be able to access the collage from the iOS Photos app.
Get
Pic Collage - Photo and video editor with summer effects and templates
(Here's another piece of advice: Teach the children in your class how to use AirDrop [see below]. Because when it comes to collecting all of their individual iPad-created documents in one place, manually plugging each iPad into your PC or Mac and exporting the image or PDF will take far too long. With the same second-grade class, I would ask children to AirDrop their Pic Collage creations to my teacher's iPad once they'd finished. This way, I could pool all their pieces of work together on my iPad, before exporting everything, en masse, to a file on my MacBook.)
Quick tip: How to AirDrop an image from one iOS device to another
This really is the easiest way to collect everyone's work together in one place:
Touch "Select," and tap the images you'd like to AirDrop.
Touch the iOS sharing icon (in the bottom left of the screen).
Touch the AirDrop logo (which is labelled).
Choose the iOS device you'd like to send your images to.
Who needs a paper reading book?
Epic! - Unlimited Books for Kids
Epic! - Unlimited Books for Kids
Epic! – Unlimited Books for Kids is a smart e-book app for children. It contains more than 10,000 books for children under the age of 12-years-old, and sports a nice, easy-to-navigate user interface (UI) which younger students should have no trouble with. Of course, this isn't a free app, but it does offer pricing for both individuals and educational institutes; your subscription fee bags you unlimited access to fiction and non-fiction books from the likes of HarperCollins, Macmillan, National Geographic, and many, many more.
Epic! - Unlimited Books for Kids
StoryMagic, Inc.
A personalized reading experience
Students can enjoy a personalized reading experience in Epic!. When signing up (or configuring an education account), pupils have the option of inputting their favorite genres, as well as their age. Epic! then uses this information to make smart reading recommendations for its users.
It's fun and looks great!
I love the appearance of Epic!: it's the kind of app which would appeal strongly to elementary children, encouraging them to keep on reading and finishing book after book. The app includes rewards for young readers, too, and cute graphics and animations bounce across the screen each time these are earned.
You can search, save books, and more
There's a useful search feature in Epic!, which allows users to scour the app's e-book library for the perfect title. Once you've found a book you like, you can save it for offline access, too, in order to take your reading experience out of the classroom (and away from a Wi-Fi network). Finally, you can customize and build up a personal profile in the app, allowing children to really immerse themselves in the experience Epic! has to offer.
Get
Epic! - Unlimited Books for Kids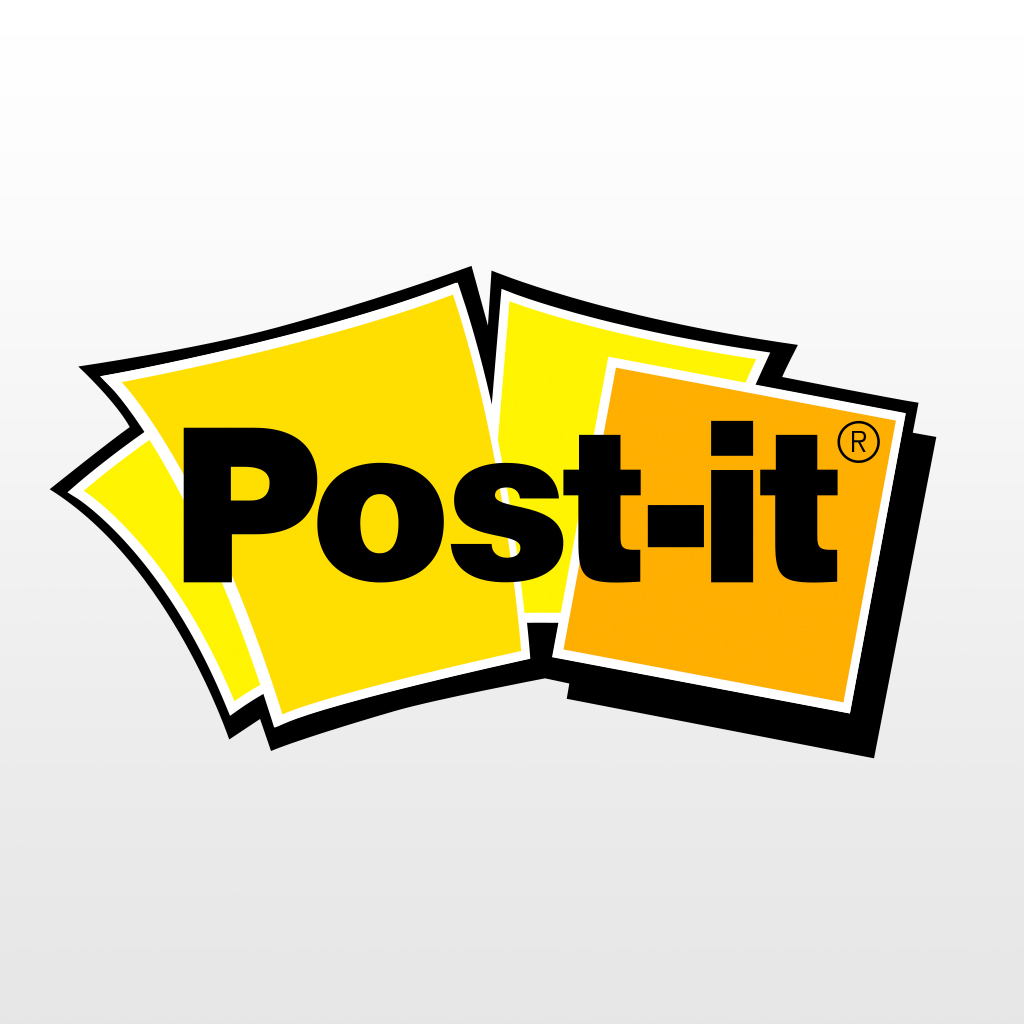 Get stuck in
Post-It Plus
Post-It Plus
Post-It Notes are used to great effect in the classroom. Children can jot ideas down and post all their individual notes onto a wall in order to create a single mind-meld of opinions, facts, predictions, or thoughts. But how do you record all these notes, in order for each contributor to have a copy of his or her own? Cue Post-It Plus: a smart iOS app that can record up to 50 Post-It Notes using the iOS Camera app.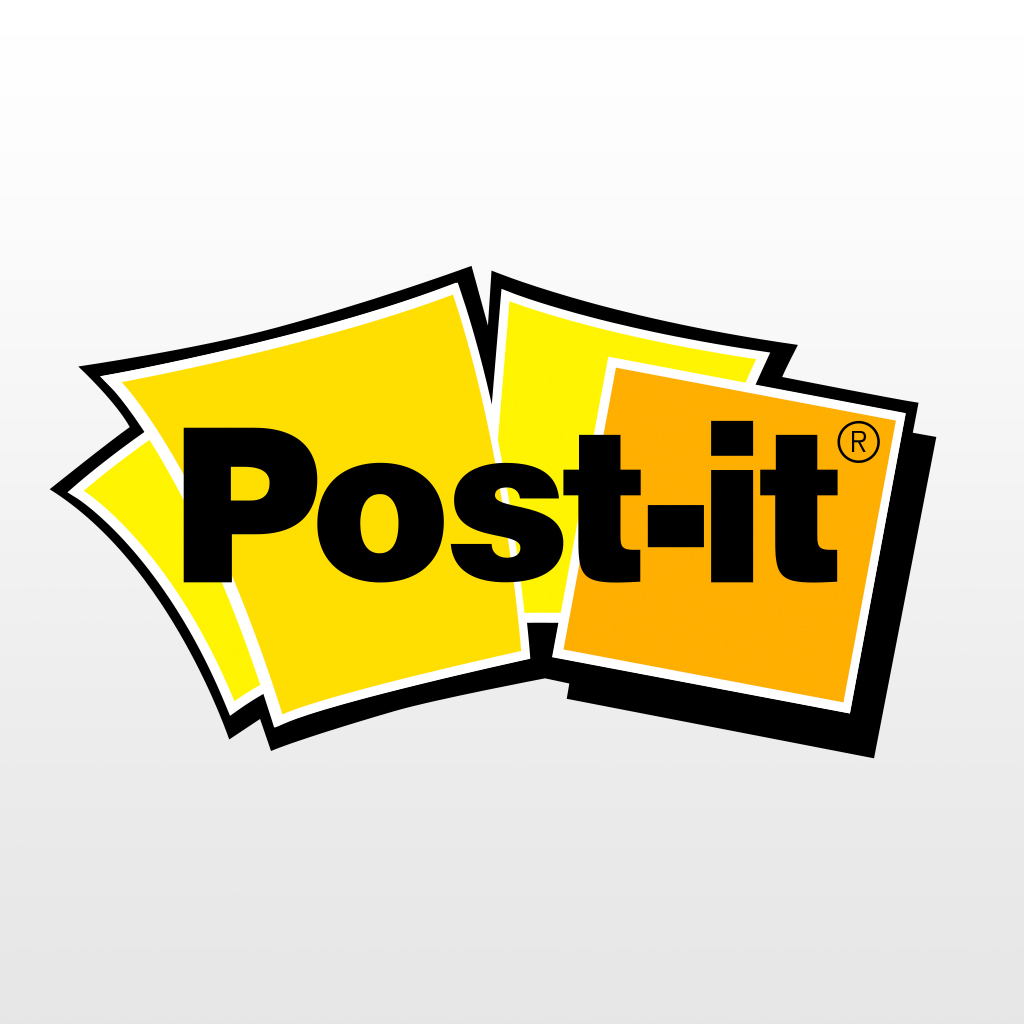 Post-it® Plus
3M Company
Capture your notes
First up, Post-It Plus allows iOS device owners to point their iPhone, iPad, or iPod touch at a wall of Post-It Notes, and to turn these notes into a digital format. The process is simple enough: just point your camera at the collection, and hit the capture button! Post-It Plus even includes a demo mode which walks users through this process (even if they don't have a selection of pre-written Post-It Notes to hand).
Identify your Post-It Notes, save the image to your iOS device
Once you've snapped a picture of your Post-It Note collection and have excluded any unwanted notes from the group, the next step is to turn this image into a digital document. You can choose to save the collection as a PDF (the best option, we'd say), or as a Microsoft Excel or PowerPoint document, too. From here, you can email your document on to a fellow student, or you can save it to your iOS device (or to a service like Dropbox or Google Drive).
Get creative -- make your own!
You can create your own notes in Post-It Plus, too, and add them either onto a new collection or your existing, digitized collection. As you'd expect, when creating notes it's possible to choose your pen color and you can even type into the note using the iOS keyboard.
Get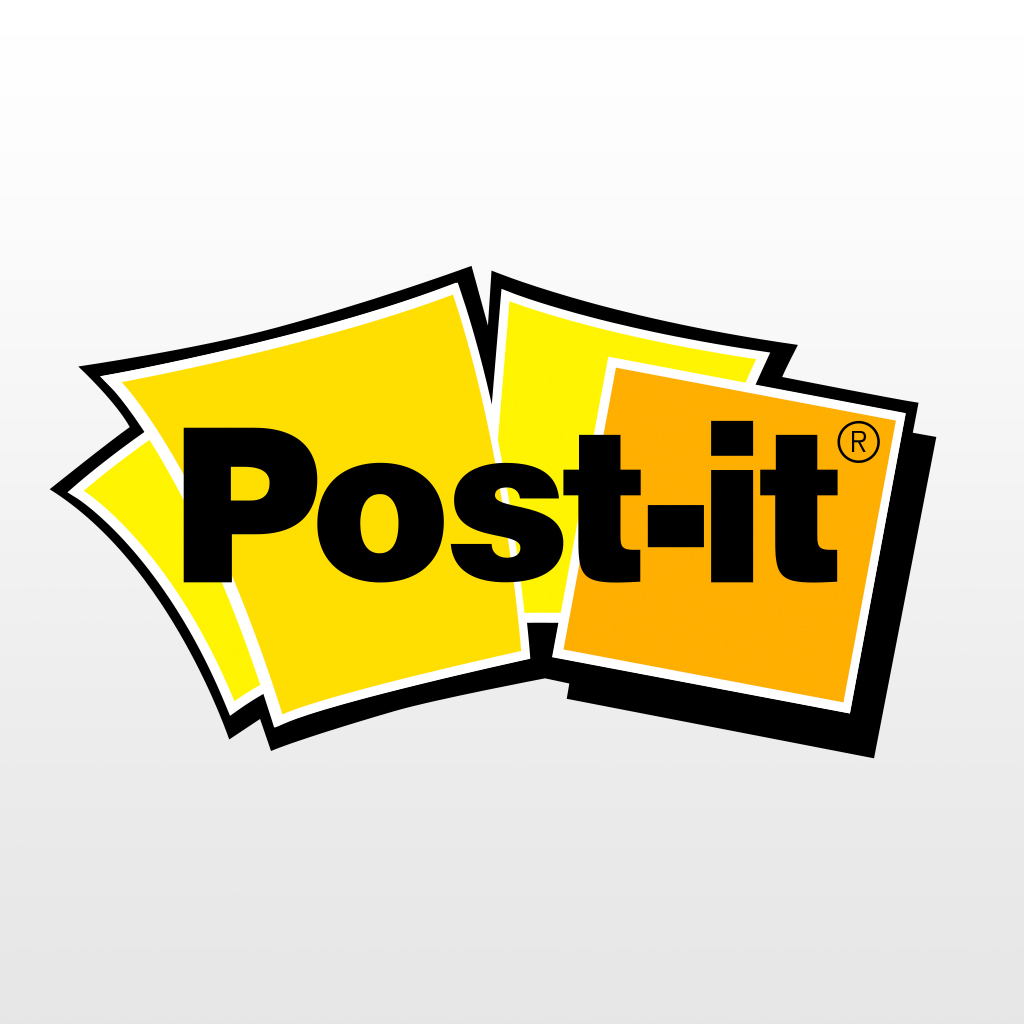 Post-it® Plus
Bring math to life
Algebra Touch
Algebra Touch
Algebra might not be the most accessible subject to teach in math. It's a highly abstract topic, and because of this, students often struggle. This app, however, promises to bring algebra to life, to make it fun, accessible, and — most importantly — to make it easier to learn and understand. Called Algebra Touch, it's available to download for $2.99 on the App Store, and it's optimized for the iPhone, iPad, and iPod touch.
Algebra Touch
Regular Berry Software LLC
All the algebra you could possibly want
Algebra Touch offers a huge range of topics concerning algebra. It starts with the basics (simplification) but soon gets more complicated. You can even create and solve your own algebraic problems in the application, too!
First comes the mini-lesson, then you have a go
Usefully, for each area, Algebra Touch provides iOS device owners with an example, which is then solved on-screen (ghost-like). From here, a series of problems are presented for iOS device users to take on. Are you -- or your students -- up to the challenge?
Algebra has never been so much fun!
All of this means algebra really has never been so much fun. Don't get me wrong: we're still dealing with math here, and the subject hasn't been jazzed up too much. But by offering students a user interface (UI) which allows them to reach out and touch aspects of an equation, Algebra Touch makes the subject a lot more accessible.
Get
Algebra Touch
Throw some shapes
Geoboard

Geoboard
This is a great app for teaching and learning shape. Much like the retro classroom resource of the same name, Geoboard allows users to create different shapes. This time, however, you'll be armed with multicolored virtual bands and pegs. You can drag the bands onto your iOS device's screen in order to create shapes, and more than one shape can be "pegged" onto the same virtual board. This is definitely an app for younger students, and most likely elementary-age children. But it's nevertheless a great resource. If you're teaching shape, be sure to load this application onto your classroom iPads.
Geoboard, by The Math Learning Center
Clarity Innovations, Inc.
Old classic, modern twist
Geoboards have been used in classrooms since the dark days of chalk. But this modern twist is a great take on the classic resource. First, you can drag bands over from the bottom of the screen in order to join them between two pegs. The bands always join vertically; to make a horizontal link, you'll need to drag one end over to the left or right.
Choose a different color, mix it up
After pegging one shape, you can add another onto the same board. To differentiate between the two, why not choose a different color? Better yet, choose a different color and create a different shape!
Do you accept the challenge?
Geoboard would be great in challenging students to create as many different shapes on one single board. Ask them to choose a different color for each shape (if possible -- after all, there are only five different colors), and set them off working independently. Children could record their work by capturing screenshots of the Geoboard app (see below for more information on how this can be done).
Get
Geoboard, by The Math Learning Center
How could we not mention this one?
The Elements
The Elements
The Elements is the iOS app which defined how Apple's iOS can bring the abstract to life in the classroom. It's been much celebrated, but if you haven't heard of it, this application is definitely worth the download. In it, you can view and manipulate graphical representations of each element in the periodic table, as well as accessing information on individual elements on an iPhone, iPad, or iPod touch. It's the perfect app for independent research. It can be yours for $13.99, though a bundle of similar apps by developer Theodore Gray can be downloaded for the collective price of $19.99.
Quick tip: Capturing screenshots on your iOS device
Screenshots from apps like this one would hugely improve any student presentation or report. Here's a reminder on capturing screenshots on iOS:
Find a page you like the look of.
Hold the Lock button and the Home button at the same time.
Your screen should flash, and the screenshot will appear in the iOS Photos app.
The Elements by Theodore Gray
Touchpress Limited
"There's antimony, arsenic, aluminum, selenium ..."
The Elements is a beautifully designed app. Even here, at the application's main screen, each individual element in the periodic table is represented graphically. Moreover, each one of these graphics is animated and moves of its own accord. You could sit and just watch this app for hours, don't you think?
Elementary, my dear Watson!
Once you've chosen an individual element, you can play around with the graphic, read up on important facts (like the element's atomic weight, its density, its melting point, and its boiling point), and you can read a paragraph of text all about the element itself (including its discovery). This is the perfect page for elemental research!
And best of all: The Elements Song!
The Elements also offers iOS device users access to a range of videos, including none other than the famous Elements Song!
Get
The Elements by Theodore Gray
Parlez-vous anglaise?
Duolingo
Duolingo
There might be a Google Translate iOS app available on the App Store, but when it comes to learning a new language in the classroom, Duolingo is the application we'd most recommend. It supports a huge range of foreign languages, it uses games and animations to make language-learning fun, and it offers teachers a comprehensive range of tools to assess children's progress with the app.
Duolingo - Learn Languages for Free
Duolingo, Inc
A better way to learn
Fun games, smart animations, and a cute mascot (we love the Duolingo owl!) make this app the perfect conduit for teaching a foreign language to young -- or old -- children.
Skip classes (for all the right reasons)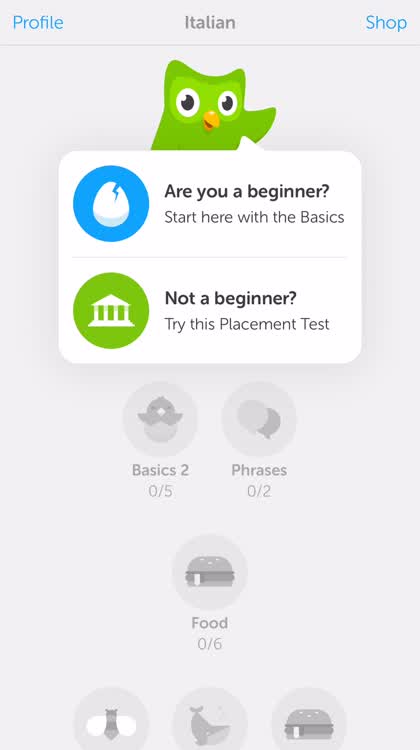 Do you already have the basics of your chosen language in place? No problem: in Duolingo, it's possible to jump a few classes ahead (after demonstrating your knowledge, of course!). If you choose to zoom ahead in this way, Duolingo will give you a short test to complete and will then adjust your scheme of work accordingly.
Profile perfect
Duolingo provides registered users with a profile, too. This allows students to track their progress towards learning, or even mastering, their chosen foreign language. As mentioned, for educators, a separate (but similar) set of tools is available in order to monitor entire classes. But for individuals looking to check on their own progress, either inside or outside of the classroom, Duolingo's profile feature offers the perfect solution.
Get
Duolingo - Learn Languages for Free
Making music
GarageBand
GarageBand
Music lessons in schools and colleges have benefited hugely from an iOS app we all know and love: GarageBand. This smart application, which is optimized for the iPhone, iPad, and iPod touch, allows iOS device owners to create their own tracks using virtual instruments, and to join tracks together in order to create bustling, vibrant ensemble pieces. You can also record your own physical, acoustic instrument (like, in the real world, man!) and import it as a track into GarageBand. For music composition, this is the best application on the App Store.
GarageBand
Apple Inc.
Get instrumental
First and foremost, GarageBand offers iOS device owners a huge range of virtual instruments to choose from. You might have no music room with real instruments at your school, but with GarageBand, children can get a taste of what it feels like to play the piano, guitar, and even the drums!
Go play
You can tinker away on instruments as much as you like, then once it's time to record, you can capture your track's input from the same interface. Just touch the record button at the top of the screen!
Put it all together
After recording a track from one instrument, GarageBand lets users add another in, and another, and another, until you've created a multi-track song featuring a range of different instruments. The whole process, from start to finish, couldn't make it easier to pen and record a song.
Get
GarageBand
(Consider taking GarageBand for a spin on the Mac, too, if your school or college has a line of Apple computers available. Here, it's even more fully-featured than its iOS counterpart!)