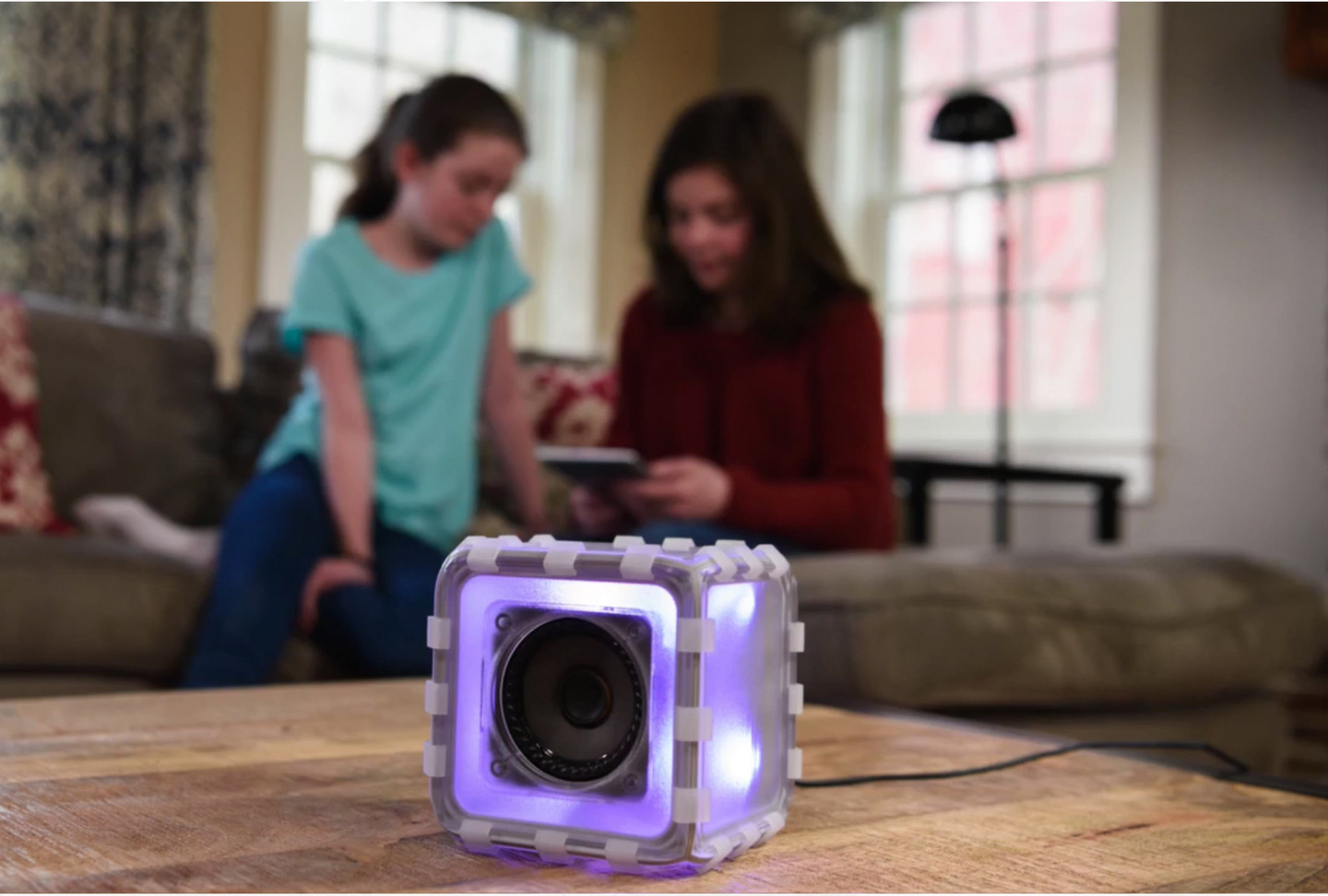 BOSEBuild
Lets
Kids
Can
Construct
Their
Own
Bluetooth
Speaker
It
can
be
customized
with
different
colors
and
covers
BOSEBuild
Accessories
June 29, 2016
Learning about science has gotten a lot more fun since I was a kid, especially with products like the BOSEBuild Bluetooth speaker.
Hands-on learning
The kit contains almost everything necessary to build the speaker.
Consider the new BOSEBuild. From the iconic audio manufacturer, the kit allows children to make their own Bluetooth speaker customizable with different colors and covers.
Designed for ages 8 and up, the kit contains everything you need for the build – with the exception of an iOS device, scissors, and tape. An iPhone, iPod touch, or iPad running iOS 8 or later is needed for the discovery and build activities.
After building, it can work with any Bluetooth-enabled or wired device.
While it takes about an hour to put together, kids can take the speaker apart and put it back together again at any time with different custom options. The product is also backed by a two-year warranty.
BoseBuild Speaker Cube
BoseBuild Speaker Cube
Comes with almost everything you need to build a real Bose Bluetooth speakers.
Backed by a two-year warranty.
Can be personalized with different lights and covers.
$149.99
available
on Amazon
* price at time of publishing was $149.99
Other great app-enabled products for kids
Other great app-enabled products for kids
And the speaker is far from the only app-enabled toy designed to help kids learn and have fun during the long summer break.
Some of my favorites include the Sphero 2.0, the Ozobit 2.0, and the Osmo Genius Kit.