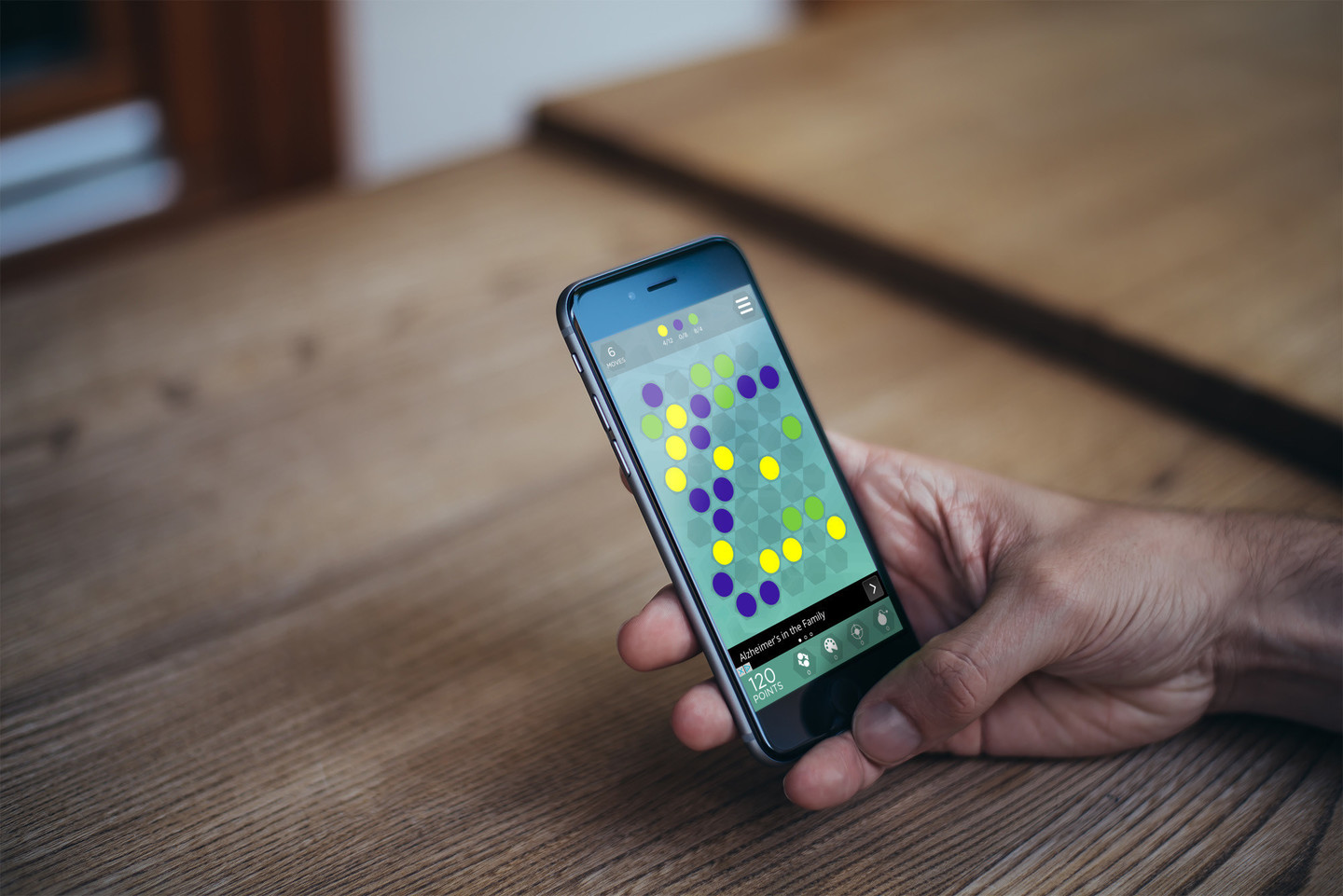 Connect
4
and
Make
the
Hexa
Dots
Vanish
A
simple
concept
comes
to
a
challenging
new
puzzler
Pocket Gaming
December 5, 2016
If you enjoy puzzling, color-matching challenges then the new game Hexa Dots is one to check out. Connect four dots in a line to remove them from the game board, but be strategic because each level contains a goal. More dots pop up after every turn, so if the board fills up before you meet your objectives or run out of moves, you will have to try again.
Hexa Dots - Connect Four Dots of the Same Color
Desdoo SA
Connect four
Assemble four dots of the same color in a line to remove them from the board. Your objective for the number of dots you must remove of each color is displayed at the top, along with your move limit. There must be a clear path for you to move and new dots will pop up after every turn.
Available power-ups
Win coins as you play and then use them to obtain helpful power-ups. You can decide at the beginning of the level which power-up you would like to redeem coins for with five options. Target a dot for destruction, change the color of a dot, switch colors between two adjacent dots, bomb surrounding dots, or obtain three extra moves.
Get
Hexa Dots - Connect Four Dots of the Same Color
Hexa Dots offers 100 levels that become more challenging as you progress. Just keep an eye on your move limit and level goals because you only have five rechargeable lives. The game has clean and simple graphics with subtle sound effects, so you can concentrate on your moves without distractions.
Hexa Dots is designed for iPhone and iPad. It is available for free on the App Store with in-app purchases to remove the ads and obtain more coins.
Free
Hexa Dots - Connect Four Dots of the Same Color
Desdoo SA
for more new puzzlers, check out these recent reviews: