Google's
Gboard
Gets
Contacts
Search
and
More
Features
The
third-party
keyboard
app
now
also
supports
iOS
10
emojis
and
features
more
themes
App-dicted
October 20, 2016
Google has just issued a major update to Gboard, giving the search-enhanced third-party keyboard app for iOS new and noteworthy features.
Released in May, Gboard may be enabled in any app to be used as a regular keyboard or to harness its key features, including built-in Google search, email scheduling, glide typing, and more.
Gboard — a new keyboard from Google
Google, Inc.
In-app Google search
Tap the Google icon to search directly within the keyboard app. This eliminates app switching to find news, weather, scores, or locations. You will see your search results along the bottom and can add your pick to your message.
Track or schedule emails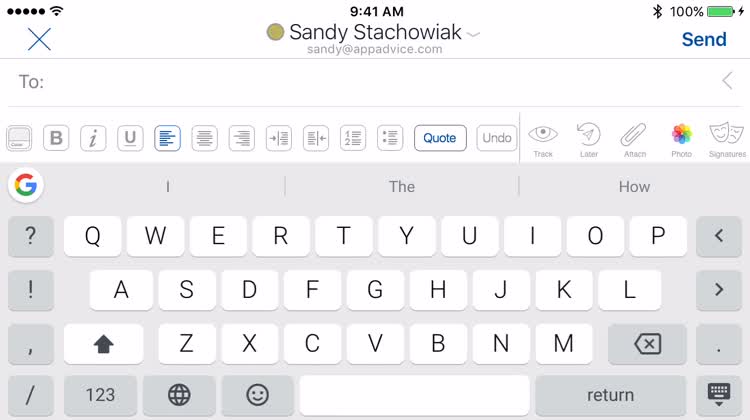 If you would like to send your email with a read receipt, just tap the Track button. Or, if you would like to your message to be sent at a later date or time, the Schedule feature works well. You can also attach files or photos and include a signature.
Glide typing and suggestions
Just like Swype or SwiftKey, Gboard offers glide typing. Simply swipe through the letters to create words quickly. You will also notice word suggestions that can be popped right in as well. Both of these features allows for faster and convenient typing.
Get
Gboard — a new keyboard from Google
In August, Gboard received its first major update, which brought global language support, smart GIF suggestions, and more keyboard look personalization options.
Now, here comes another major update with more features, including contact sharing, iOS emoji support, and new themes.
Gboard — a new keyboard from Google
Google, Inc.
Contacts search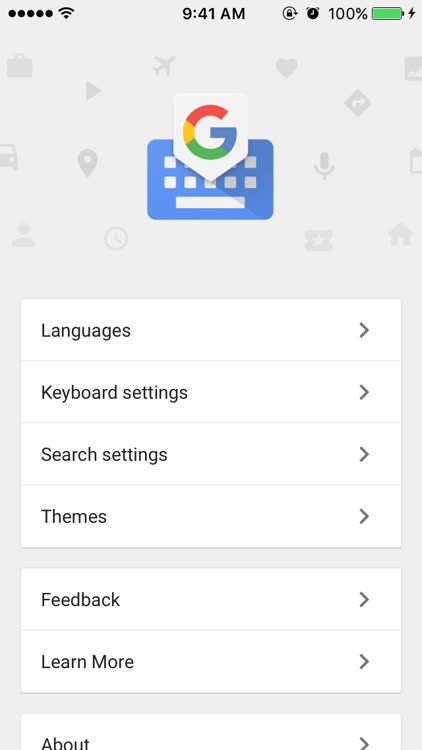 Need to share a phone number or email address with the person you're chatting with? Now you can quickly search and share contacts without leaving your conversation. Just be sure to enable contact sharing by opening the Gboard app, tapping "Search settings," and turning on "Contacts search."
iOS 10 emojis
In iOS 10, the built-in emojis have been given a new look and improved diversity. Gboard now supports the iOS 10 emojis, from facial expressions and animal avatars to symbols and flags.
Landscape themes
Gboard lets you personalize the background of the keyboard by choosing from a collection of vibrant themes. This now includes themes showing stunning natural landscapes.
And if your iPhone has 3D Touch, Gboard now lets you press hard on the keyboard and then slide your finger to move the cursor. Note, though, that unlike with Apple's default iOS keyboard, which allows cursor motion in all directions, the Gboard cursor can be moved only from left to right.
Get
Gboard — a new keyboard from Google
Free
Gboard — a new keyboard from Google
Google, Inc.