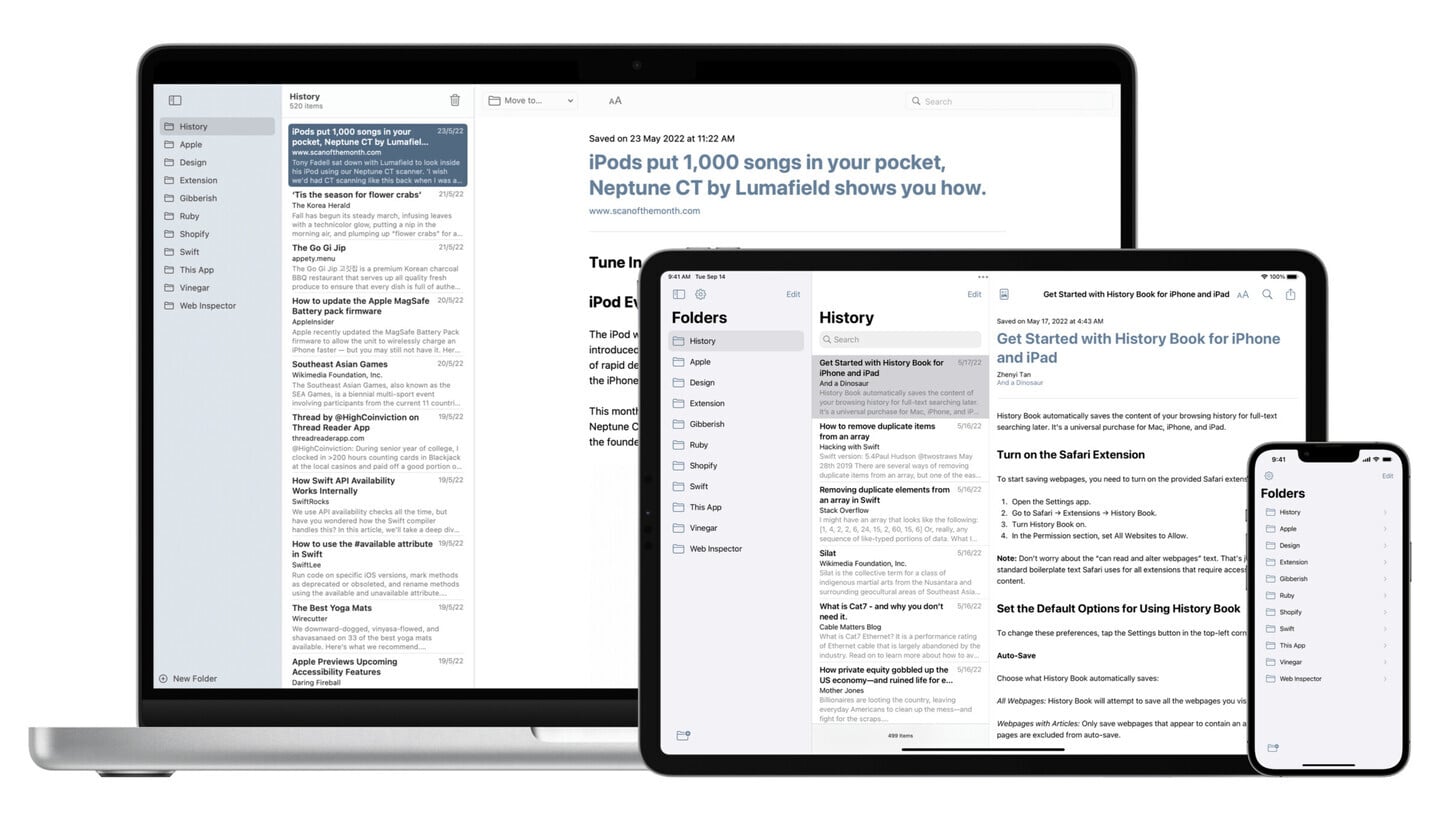 History
Book
Saves
the
Content
of
Your
Browsing
History
in
a
Privacy-Friendly
Way
May 31, 2022
The new app History Book takes a privacy-friendly approach to save the content of your browsing history for searching later.
By default, the app will automatically saves pages that contain an article. You do have the option to configure the app to auto-save every page.
It's also possible to disable auto-save entirely. Alternatively, you can also exclude sites that you never want to auto-save.
While the app was designed to be a search app, you can also use it as a great read-it-later option.
All of the information collected is stored in iCloud for privacy and to sync it automatically between devices.
A $6.99 purchase on the App Store, History Book is for the iPhone, iPad, and Mac.
There is no subscription or other in-app purchases.
$6.99
History Book - Browse & Search
And a Dinosaur