Layers
of
Fear
is
a
Modern
Classic,
and
Now
You
Can
Play
it
on
iOS
October 31, 2019
The seminal horror game Layers of Fear has finally come to iOS, just in time for Halloween.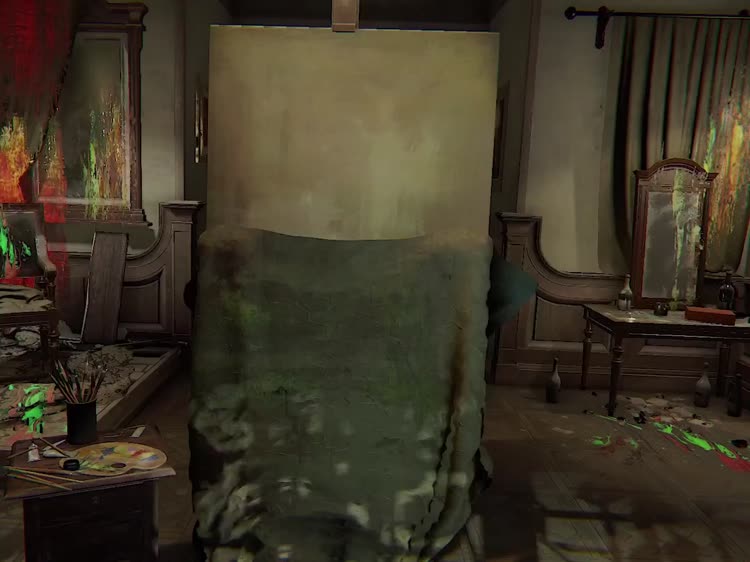 Bloober Team's innovative horror puzzler won universal acclaim when it first arrived on PC, PS4, and Xbox One in 2016. A Switch version followed in 2018, while a sequel landed earlier this year.
Layers of Fear sees you taking on the role of a troubled artist attempting to complete his magnum opus while exploring his large, dilapidated period house.
Actually, "troubled" is a bit of an understatement. The man whose shoes you step into is totally crackers, and as you wander the rooms and corridors of his mansion you learn more and more about the circumstances that led to his current anguished state.
Or do you?
While most horror games rely on jump scares to keep your adrenaline pumping, Layers of Fear uses ambiguity. Its brand of horror is psychological. Features of the house are constantly changing around you, until nothing feels entirely real or reliable.
This has the inevitable effect of turning you into a quivering wreck. In fact, the studio's approach to the genre was so successful that GamesRadar claimed the game, "creates a new tool set for interactive scares".
Kotaku, meanwhile, called it, "one of the biggest horror surprises of the year". And who doesn't love a horror surprise?
Bloober Team has optimized Layers of Fear for mobile, of course, adding not only touchscreen controls but new objects and interactions. Even if you've played it already on your PC or console, there might be some mileage in picking up the mobile version.
And if you haven't already played it, this is your chance. Mobile doesn't tend to have the most convincing horror games, but Layers of Fear is definitely the exception.
You can download it on the App Store right now for $9.99 - half the price of the Steam version.
$9.99
Layers of Fear: 3D Horror Game
Bloober Team S.A.