LifeProof
Nuud
Case
for
the
iPhone
7
and
iPhone
7
Plus
Now
Available
Accessories
January 20, 2017
The LifeProof Nuud case is now available to purchase for both the iPhone 7 and iPhone 7 Plus.
No screen protector needed
No screen protector needed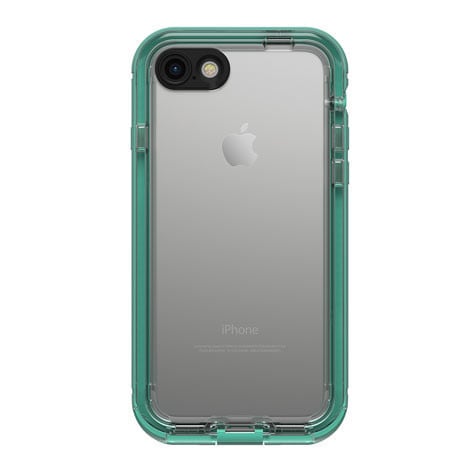 The back of the case features transparent material to let the iPhone's design shine through.
The company is well-known for its popular and rugged waterproof cases. While the Fre series has been on the market for a while for both the iPhone 7 and iPhone 7 Plus, the headlining feature of the Nuud is its slim design that doesn't require a screen protector to interact with the handset's screen.
Along with offering water protection in up to 6.6 feet, the case is also designed to fend off drops from up to the same height as well and protect from dust and snow.
The rear of the case is made with transparent material to show off the iPhone's design. All of the iPhone's features, including the Touch ID and camera, are still accessible when using the Nuud case.
Available now
The Nuud case for both the iPhone 7 or iPhone 7 Plus retails for $99.99 and can be purchased now from LifeProof's site.
Buyers can select from one of four different color options – black, teal, indigo blue, and purple.