Move
It,
You
Are
the
Star
of
the
Show
in
Gordon
Ramsay
Dash
Do
you
have
what
it
takes
to
be
an
amazing
chef?
Pocket Gaming
June 28, 2016
If you have ever wanted to be on "Hell's Kitchen" or "MasterChef," but were afraid you could not cut the mustard, then this new game is for you. In Gordon Ramsay Dash you will learn from the master as you serve up the customers, unlock new venues, and earn rewards for your hard work in the kitchen. You are the star of his next show, so get cooking.
Gordon Ramsay DASH
Glu Games Inc
What are you waiting for?
Each level gives you just enough time to create the dishes your hungry customers request. From a simple burger to a turkey BLT, you need to get moving as soon as they order. Multitasking is key to getting those orders out before the customers, as well as Chef Ramsay, become angry.
Super Gordon to the rescue
Earn Frenzy Points by swiping to grab the coins and picking up plus delivering multiple dishes at one time. Fill the meter at the bottom with those points and you will create Super Gordon. He will then fly around the kitchen, cooking and serving up the remaining orders for you.
Travel the world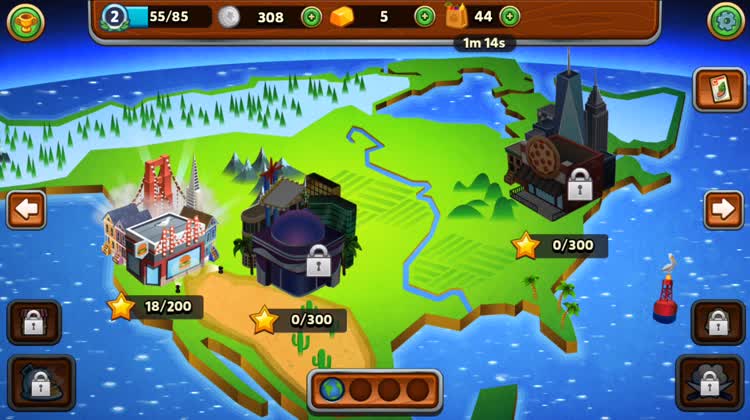 By completing a perfect service, you will be rewarded with three stars. Do your very best to get all three so that your stars will build up and you can use them to unlock additional venues worldwide. You can also earn trophies, collect more gold and coins, and upgrade your recipes and equipment.
Get
Gordon Ramsay DASH